343 says it needs more time for Halo Infinite's co-op and Forge modes
Campaign co-op will now arrive "later" in Season 2, with splitscreen arriving after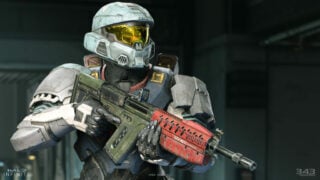 343 Industries has told fans it needs more time to complete Halo Infinite's promised co-operative and Forge game modes, and confirmed that co-op won't arrive in time for Season 2's launch in May.
Last summer, 343 announced that Halo Infinite's campaign co-op and Forge mode wouldn't be available when the game released in December. Instead, the plan was to release campaign co-op with Halo Infinite Season 2 and to launch Forge during Season 3.
A further delay to the features was later confirmed when 343 extended Halo Infinite Season 1, which was originally expected to conclude early this year, until May 2022.
In a new blog post the developer has confirmed that co-op will not arrive in time for Season 2's planned launch on May 2, but will arrive "later" during the season. The developer also confirmed a delay for split-screen co-op, claiming it needed more time to work on the feature.
Meanwhile, Forge is currently being tested by a small group of community creators, 343 said, and is still planned for Infinite's Season 3. But with the extended Season 1 having lasted over six months by the time Season 2 arrives, that means it could theoretically not arrive until the end of the year.
Overall, 343 said it was prioritising hotfixes for known issues in Infinite, completing Season 2 and continuing work on co-op, Forge and Season 3. However, it said maintaining a healthy work/life balance for its employees would underpin all of its schedules.
"We're making great progress on Campaign network co-op," the developer said in a blog post. "But the reality is that it's going to take more time to land a high-quality, full-featured 4-player network co-op experience in the massive, wide-open world of Halo Infinite.
"We're also committed to a great 2-player split-screen co-op experience on all Xbox consoles, from the original Xbox One through Xbox One Series X—and the non-linear, wide-open sections of the Campaign present some big challenges for split-screen that have taken us more time to solve."
It added: "All this means that we will not be able to ship Campaign network co-op on May 3rd, at the start of Season 2. But we are still aiming to deliver Campaign network co-op later in Season 2, and we will share a release date for that and for split-screen co-op as soon as we can.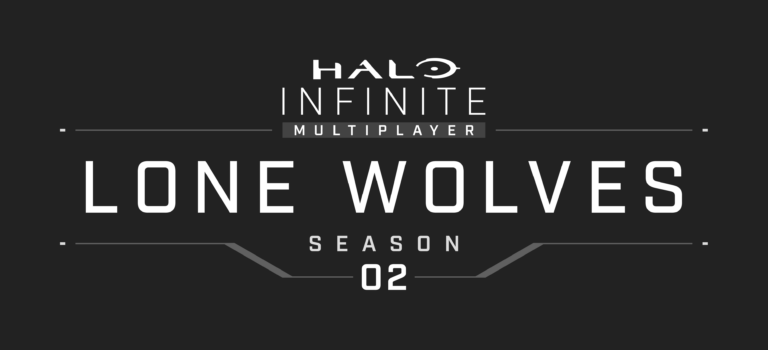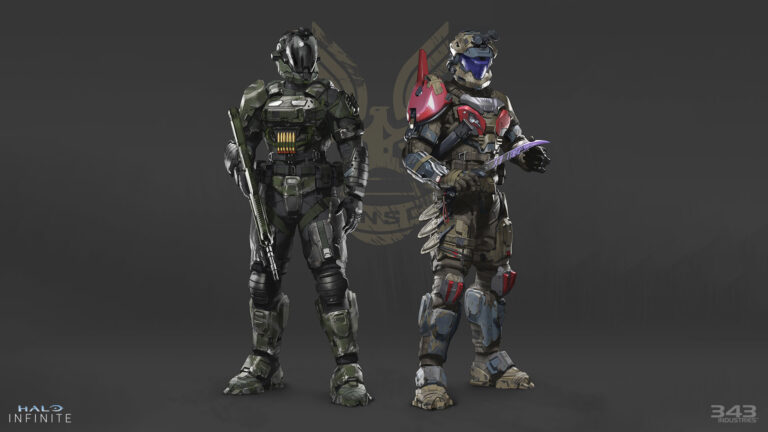 "We are also making great progress on Forge. Indeed, we are already flighting Forge to a small group of community creators and working closely with them to ensure that all of you have a terrific experience creating, sharing, browsing, and playing Forge content.
"In the near term, we will continue to privately flight Forge as we develop it while also planning for public flight(s) later this year. We still have the goal of shipping Forge with Season 3."
343 also revealed the first details on Halo Infinite's Season 2, which will be called Lone Wolves.
A mix of cinematics, story-themed Events, Battle Pass items and more will embody the Lone Wolves theme, it said.
"Lone Wolf Spartans are hunters. Trackers. They're resourceful improvisers, operating deep in enemy territory without resupply or support. They're fierce, rugged, and prefer to work alone—but they're still loyal to the Spartan pack."
It added: "During Season 2, we will also be shipping playlist updates, balance changes, new modes, and maps, specifically, one Arena map named Catalyst and one BTB map named Breaker. The new modes include Last Spartan Standing, a free-for-all elimination mode, as well as another new mode named Land Grab, plus the return of an updated, all-time favorite mode, King of the Hill."
Related Products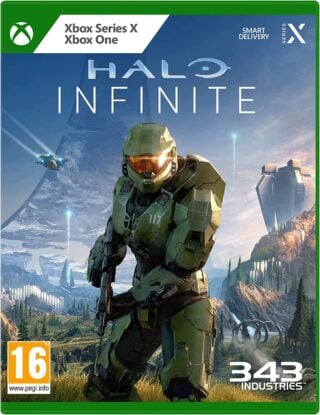 Halo Infinite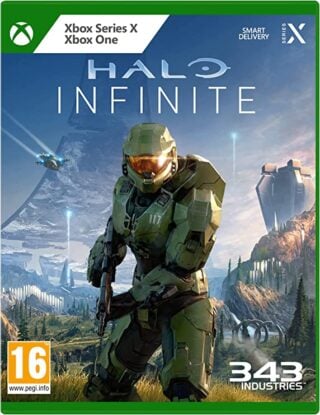 Halo Infinite (Xbox/PC)
Some external links on this page are affiliate links, if you click on our affiliate links and make a purchase we might receive a commission.