343 has released a new Halo Infinite video teaser featuring The Banished
Infinite will be revealed in July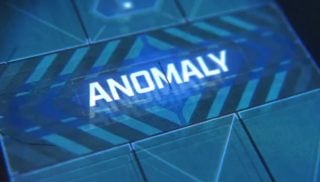 343 Industries has released a new Halo Infinite video teaser featuring a radio transmission from The Banished, a mercenary faction that rebelled against the Covenant Empire.
"The hour approaches," the transmission says. "Forces occupy The Ring. Within hours, it will be under our control. Humanity will burn. Their brazen defiance will be all but a memory. No more prophets, no more lies. We stand together, brothers to the end. We are his will, we are his legacy, we are The Banished."
Microsoft plans to launch Halo Infinite alongside its next-gen console, Xbox Series X, during the 2020 holiday season.
Described as a "spiritual reboot" of the first-person shooter series, which launched in 2001, the game's also in development for Xbox One and PC.
Microsoft will show off the game as part of a first-party Xbox Series X showcase in July.
All Xbox Game Studios titles will support Smart Delivery, a technology which lets players buy a game once and play it across Xbox One and Xbox Series X.
"When Halo Infinite launches alongside Xbox Series X and Xbox One this holiday, you only have to buy the game once and you'll get the best version for whichever console you own, or both," Microsoft says.
"If you pick up Xbox Series X for your living room, Smart Delivery will recognize that and deliver you the Optimized version there. If you decide to move your existing Xbox One to a bedroom or the office, Smart Delivery will recognize that too and deliver that version when you're playing on Xbox One."