2K to return to NFL with 'non-simulation' games
Publisher announces partnership as EA reiterates it has exclusivity on simulation titles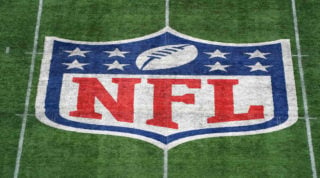 2K has announced a multi-year partnership with the NFL which will see it create "non-simulation" football games starting in 2021.
The deal will see 2K return to NFL for the first time since its popular NFL 2K franchise ended in 2004. The company's 2K Sports label sees it release annual instalments of NBA 2K and WWE 2K.
"The NFL is one of the most successful sports brands in the world, known for creating incredible entertainment for fans," said David Ismailer, president of 2K, in a prepared statement.
"We're thrilled to be back in business with the NFL in a partnership that will span multiple video games centered on fun, approachable and social experiences."
Madden NFL publisher EA also released a statement on Tuesday, insisting that it's own arrangements with the sports league remain unchanged.
"EA Sports is the exclusive publisher of NFL simulation games, and our partnership with the NFL and NFLPA remains unchanged," it said.
"Our agreements have always allowed for non-exclusive development of non-simulation games on various platforms. Our commitment to NFL fans, which spans almost 30 years, has never been stronger, and we're having our biggest year yet."
EA said it will build on the success of Madden NFL 20, which it says is the most successful game ever in the franchise, with "new and different experiences, on more platforms and with new ways to play, in the years to come."