2K splits with veteran WWE studio Yuke's
Visual Concepts has taken over development of wrestling series, 2K confirms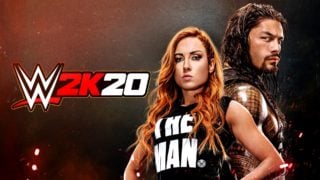 Japanese studio Yuke's will not develop future games in the WWE 2K series, VGC understands, ending a near-20-year association with the wrestling license.
WWE 2K20 will instead be led by California-based Visual Concepts, which co-developed recent instalments in the franchise, the game's publisher 2K confirmed.
2K told VGC in a statement: "WWE 2K20 will be developed by Visual Concepts, who have worked with Yuke's on the development of the series since WWE 2K14.
"As we've continued to invest in the WWE 2K franchise, we've seen the Visual Concepts team display incredible passion, talent and commitment to the future of the series. We thank Yuke's for their years of partnership and are excited to see what the Visual Concepts team brings to the franchise moving forward."
In a separate statement sent to VGC, Yuke's confirmed the news and said that it plans to "continue providing support to 2K with regard to the game engine." Earlier this year Yuke's confirmed it's working on a new, original wrestling IP.
Tuesday's news marks the first time the Japanese studio hasn't been actively involved in the creation of a mainline WWE title for almost 20 years, having worked on the series since 1999's Smackdown for PSOne.
Yuke's had previously been the sole developer on the series under now-defunct publisher THQ. Following 2K's 2013 acquisition of the game rights, its own sports studio Visual Concepts was introduced as a joint developer.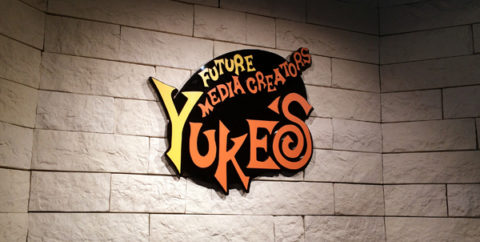 Typically the two companies split their duties with Yuke's leading design, art and tech, while Visual Concepts provided animation, audio and script writing.
The latest Yuke's release, WWE 2K19, was widely considered to be a return to form for the series, but otherwise it has been criticised in recent years for a decline in quality.
Earlier this year the studio publicly revealed its frustration over what it had been able to achieve with recent WWE 2K games and suggested that its relationship with publisher 2K Sports was partly responsible.
In an interview with VGC, senior vice president and producer Hiromi Furuta revealed that Yuke's had established a new development team tasked with creating a rival wrestling IP, with the intention of reinvigorating its staff and creating internal competition for WWE.
"Right now, looking at the market demands, players are expecting something new every time we release a game and we feel like we haven't achieved what we've really wanted to do," she said.
"For example, in many cases we're still using old assets and we're not able to do some things in the way that we want to."
"We are aware that our creators are beginning to lose sight of their passion and confidence and becoming focused only on completing assigned tasks."
The producer added that Yuke's may "find a way to do things in the way that we want, in terms of our existing relationship with our publisher". However, for the time being its solution was to create its own rival wrestling IP.
"We are trying to launch a new wrestling game," she said. "Of course, we will retain the WWE team, but we are also aware that our creators are beginning to lose sight of their passion and confidence and becoming focused only on completing assigned tasks. That's not the direction Yuke's wants to go in. So, in order to compensate, we're going to start a new wrestling project."
At the time, Furuta said that Yuke's intended to continue its long-running association with the WWE 2K series.
"It is a project dear to our hearts and has even become a part of some of the veteran creators' lives," she said. "We have a huge history making these games and still have a good relationship with 2K. Anyhow, WWE would never allow us to stop making these games!"
WWE 2K20 will release on Tuesday, October 22, 2019 for PlayStation 4, Xbox One and PC. 2K recently released the first WWE 2K20 details, including confirmation of the game's cover stars.
Related Products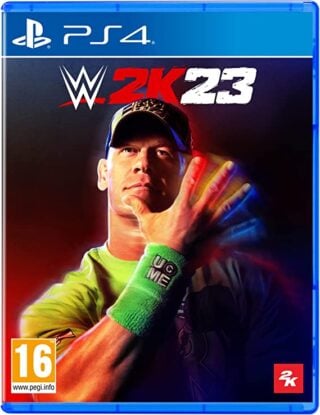 WWE 2K23 (PS4)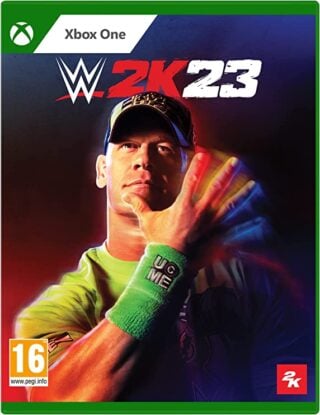 WWE 2K23 (Xbox One)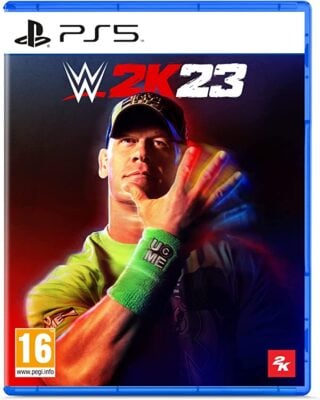 WWE 2K23 (PS5)
Other Products
Some external links on this page are affiliate links, if you click on our affiliate links and make a purchase we might receive a commission.