Zelda Tears of the Kingdom – Korok Mask location
Where to find the mask that makes locating Koroks much easier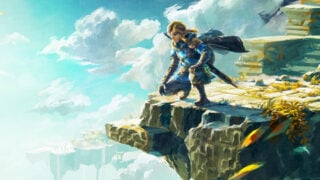 Where is the Korok Mask in The Legend of Zelda: Tears of the Kingdom?
As in Breath of the Wild, the Korok Mask can be worn over Link's face.
It's not just there as a fashion statement, though – if you walk past a Korok while wearing the mask, it'll shake to let you know there's one nearby.
Given that there are hundreds of Koroks all over Hyrule, then, it's a really useful thing to have.
This guide shows you where to find the Korok Mask in The Legend of Zelda: Tears of the Kingdom.
The Legend of Zelda: Tears of the Kingdom – Korok Mask location


In Breath of the Wild, the Korok Mask was only added as part of the game's Master Trials DLC.
This time the Korok Mask is available in the base Tears of the Kingdom game, but that doesn't mean getting it is going to be any easier.
To find it, you have to travel to the Forest Coliseum, which can be found in the Depths.
The Forest Coliseum is located underneath the Great Hyrule Forest, up in the north-west.
If you've already activated the Ramobnukas Lightroot (underneath the Sakunbomar Shrine), then you should fast-travel there to get near it. From there, the Forest Coliseum is just to the west and slightly north.
Once you're inside the Forest Coliseum, you'll end up in a battle with a Black Hinox who's afflicted with Gloom.
This is a difficult battle, but if you can win it – the best way is to keep your distance, shoot its eye then attack it when it falls – you'll get a treasure chest containing the Korok Mask.
Because collecting the last remaining Koroks may be one of the last things you'll do in the game, it might be worth holding fire on getting the Korok Mask until later in the game, by which point you'll have found Gloom-resistant armour.
---
Master Sword location | How to increase inventory space | How to increase hearts and stamina  | How to get warm clothes | Wingsuit location | Hylian Shield location | Duplication glitch
---
Related Products
Other Products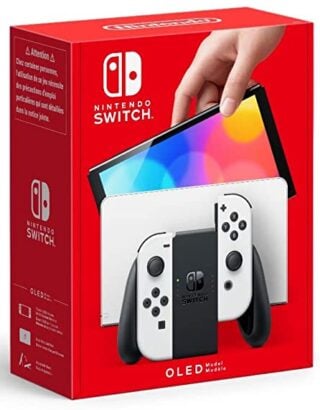 Nintendo Switch OLED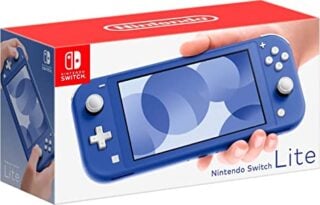 Nintendo Switch Lite
Some external links on this page are affiliate links, if you click on our affiliate links and make a purchase we might receive a commission.