Zelda Tears of the Kingdom Demon King Ganondorf boss guide
How to beat Demon King Ganondorf in Zelda Tears of the Kingdom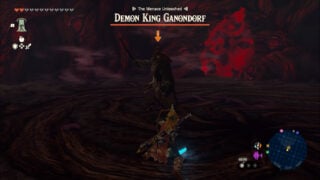 Demon King Ganondorf is the final boss of Zelda Tears of the Kingdom.
He's the toughest fight in the game and will test your skill and patience.
Just like in Zelda Breath of the Wild, Zelda Tears of the Kingdom allows you to go after the final boss straight from the start, but it will be far from easy.
---
Master Sword location | How to increase inventory space | How to increase hearts and stamina  | How to get warm clothes | Wingsuit location | Hylian Shield location | Duplication glitch
---
Latest update
We've added new information to this Zelda Tears of the Kingdom guide.
Where is the final boss in Tears of the Kingdom?

You can find the final boss of Tears of the Kingdom, Demon King Ganondorf, in the depths below Hyrule, which can be accessed via the massive chasm underneath Hyrule Castle.
However, it's not quite that simple. You'll land at the bottom of the chasm and notice that there's gloom absolutely everywhere, as well as enemies that are of a much higher level than you've been facing prior to this point in the game.
You'll fight your way through the funnels under Hyrule Castle and make your way further down into the depths on your way to Demon King Ganondorf. You can access this area as soon as you reach Hyrule, but the fight itself changes depending on whether or not you've completed all of the regional phenomena, just like Breath of the Wild's Divine Beasts.
Once you've fought (or ran) your way through the tunnels under Hyrule Castle, you'll find yourself dropped into the same chasm from the start of the game where you lost your arm.
Here you'll have to fight off wave after wave of enemies, but thankfully you can do so accompanied by the Sages, making this team fight slightly easier.
We recommend taking out the ranged enemies as soon as the fight begins, as they're extremely crafty at standing at the back of the fight and chipping health of you as you go.
Remember, since you're in the depths and gloom is everywhere, regaining hearts is significantly more difficult and you're about to have the biggest fight in the game in a minute, so you're going to want to be conservative with your health.
---
How to beat Demon King Ganondorf

Demon King Ganondorf is the toughest enemy in the game by far and will test everything you've learned about the game's combat up until now.
He has several phases, each of which will test you on different elements of the game's combat, but we've finished it and are here to tell you exactly what to look out for, and how to beat him.
In his first phase, he'll fight you one-on-one with a sword. This phase of the fight is supposed to test if you're any good at dodging, as without it you're not going to get very far in the fight.
The key is anticipating what move he's going to do by the way he holds his sword while running towards you.
For example, if he is holding his sword to the side, you should expect him to sweep across with it, meaning you should do a backward flip in order to evade it. If he's holding it high in the air, then dodge to the side.
If you time this properly you'll initiate a flurry rush, which is the best way to deal damage to Demon King Ganondorf, as otherwise, you'll be chipping away at him for a long time, and considering that one hit from him is usually enough to kill you, speed is your friend.

In his second phase, he'll start using new attacks which he can make materialise with gloom. These attacks are usually a different type of weapon, which changes the way he attacks.
For example, when Demon King Ganondorf uses the spear, he'll charge at you, when he uses his club, he'll leap towards you. This phase is actually much easier to read than the first, especially if you get the timing on your flurry rushes down to a science.
The key here is to bait him into using attacks that are very easy to get out of the way of. The only one that might give you some bother is when he hits his club into the ground, however, this will generate wind and allow you to float high in the air out of his reach, you can even get a good few shots in with the bow while you're floating, which is a way to knock down his health even faster.
Now it's time for his final form.

Demon King Ganondorf's final form sees him gain an entire second life bar, and spawn in shadows of himself. Thankfully, at this part in the fight, your Sages will join you, making the fight much more evenly matched.
Here Demon King Ganondorf will be far more aggressive, but he will still essentially use the same move set in terms of timing. There are a few flurishes that will involve having to dodge a ball of gloom before having to do the actual dodge, but despite appearances and the ridiculous amount of health, this third phase is very similar to the first two.
If your Sages are quick enough about taking down his shadows, they can even chip in with damage, although they do significantly less than your Master Sword, naturally.
And that's it, that's how to beat Demon King Ganondorf in Zelda Tears of the Kingdom.
Related Products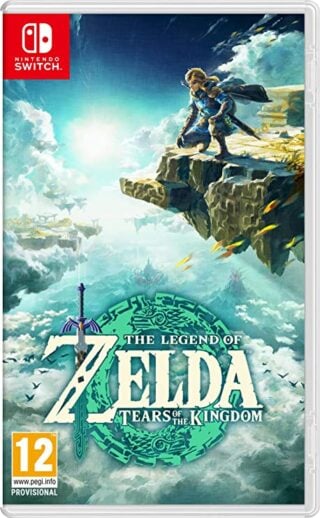 The Legend of Zelda: Tears of the Kingdom (Switch)
Other Products
Some external links on this page are affiliate links, if you click on our affiliate links and make a purchase we might receive a commission.