Zelda Tears of the Kingdom Amiibo unlocks
Every Zelda amiibo and what they do in Tears of the Kingdom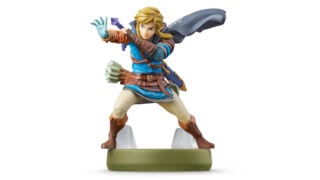 Tears of the Kingdom features amiibo support, and a huge variety of amiibo unlocks.
While a lot of the amiibo unlocks are similar to that of the first game, there's some divergence that makes it well worth checking your figures once you unlock amiibo compatibility.
You'll be able to use amiibo very quickly, as the option is given to you the second you get the main ability wheel.
You can use your amiibo once every 24 hours, but there's a way to work around it. You're also not guaranteed to get the items lised below every time you scan the amiibo, as there's also a chance you'll just get some items associated with it, such as a sword or a shield.
Here's the full list of Zelda Tears of the Kingdom Amiibo unlocks.
---
Master Sword location | How to increase inventory space | How to increase hearts and stamina  | How to get warm clothes | Wingsuit location | Hylian Shield location | Duplication glitch
---
Latest update
We've added new information to this Zelda Tears of the Kingdom guide.

Did you breathlessly collect the Breath of the Wild amiibo? Good news, you can unlock yourself some exciting items and fabric patterns for your glider.
Link (Rider variant) – Hylian Hood fabric
Link (Archer variant) – Tunic of Memories fabric
Zelda – Hyrule Princess Fabric
Champion Revali – Rito Champion Fabric
Champion Daruk – Goron Champion Fabric
Champion Mipha – Zora Champion Fabric
Champion Urbosa – Gerudo Champion Fabric
Bokoblin – Bokoblin Fabric, chance of Bokoblin gear
Guardian – Sheikah Fabric
---
Classic Zelda series amiibo unlocks

As well as the Breath of the Wild amiibo, Nintendo has also released several amiibo to celebrate the classic Zelda games, each of which comes with its own unlocks.
Ocarina of Time – Lon Lon Fabric, Ocarina of Time armour
Majora's Mask – Majora's Mask fabric, Fierce Diety armor
Wind Waker – King of Red Lions Fabric, Wind Waker armor set
Twilight Princess: Epona, Twilight Princess amour
Link's Awakening: Link's Awakening armor
Skyward Sword: Skyward Sword armor set
Skyward Sword Zelda & Loftwing: Goddess armor
---
Smash Bros. series amiibo unlocks

The original set of Amiibo from Super Smash Bros. features several Zelda-themed amiibo, all of which unlock new items in the game.
Link: Epona, Twilight Princess armor set
Zelda: Twilight Princess fabric
Sheik: Sheik fabrc, Shiekah blade
Ganondorf: Demon king fabric, claymore (chance at monster items)
Toon Link: Wind Waker fabric, Wind Waker armor
Young Link: Hyrule fabric
---
How to reset the Amiibo timer
You can only scan your Amiibo once every 24 hours, however, there is a way to reset this so that you can scan them as many times as you'd like.
To do this, all you need to do is simply go to your Nintendo Switch's internal clock, and move it one day. Doing this, then shutting the game down and going back into it, will allow you to scan all of your amiibo again, which is vital if you're desperate to find a specific piece of armor.