Zelda Mayachin Shrine guide
How to solve Tears of the Kingdom's A Fixed Device trial and obtain its Light of Blessing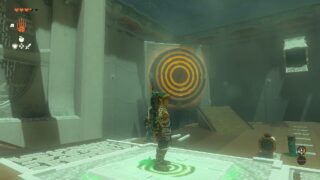 Zelda Mayachin Shrine is one of many mini-dungeons contained within The Legend of Zelda: Tears of the Kingdom.
Our guide to Mayachin Shrine – 'A Fixed Device' will help you solve its puzzles and successfully unlock the hidden chest to obtain the Light of Blessing hidden within.
If you need help with other Tears of the Kingdom Shrines, you can visit VGC's Zelda: Tears of the Kingdom guides hub for more valuable solutions.
---
Master Sword location | How to increase inventory space | How to increase hearts and stamina  | How to get warm clothes | Wingsuit location | Hylian Shield location | Duplication glitch
---
Mayachin Shrine Location
Mayachin Shrine is located within the Hyrule Field region, north of the Hyrule Field Skyview Tower and Lake Kolomo, and just south of Windvane Meadow.
Its exact coordinates are 1341, -1177, 1217.
---
Mayachin Shrine Solution
In order to solve the Mayachin Shrine, you'll want to follow the following steps:
Cross the gap using the rotating platform.
Press the switch to reveal a giant target.
Next, head down to the level below where you'll find a spinning device next to where the ball is rolling (it looks like a block with a poll through it).
You'll now need to create a bat-like structure to attach to the spinning device. You can do this by either combining a poll and a stake, or two stakes, as pictured below:

Now head back up to the higher area where the switch was, where you'll find a crystal-like statue that will activate the spinning device when struck with a weapon.
Practice your timing to strike the ball at precisely the right moment, sending it up the nearby ramp toward the target.

Once you've successfully struck the target by hitting the ball, the locked door on the left will open, and you can collect the Light of Blessing.
Related Products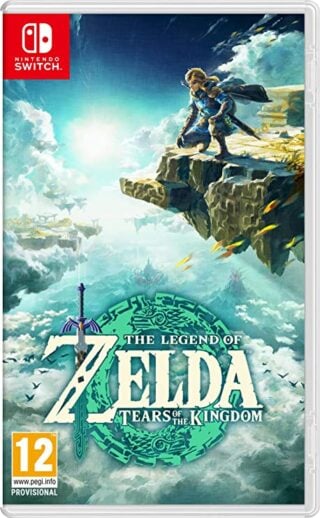 The Legend of Zelda: Tears of the Kingdom (Switch)
Other Products
Some external links on this page are affiliate links, if you click on our affiliate links and make a purchase we might receive a commission.