Zelda Kitawak Shrine guide
How to solve Upward and Forward, the Kitawak Shrine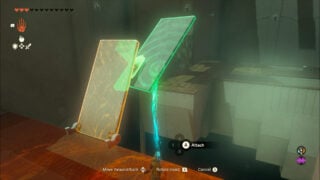 Zelda Kitawak Shrine is a tricky shrine tucked away in the Gerudo desert in Zelda Tears of the Kingdom.
This shrine, the Kitawak Shrine, is a bit difficult to get to before you even start the shrine, as you'll have to withstand unbearable heat in order to even make it to the Shrine's entrance.
Having trouble with other shrines in Zelda Tears of the Kingdom, why not check out our Zelda: Tears of the Kingdom guides hub for more valuable solutions?
---
Master Sword location | How to increase inventory space | How to increase hearts and stamina  | How to get warm clothes | Wingsuit location | Hylian Shield location | Duplication glitch
---
Kitawak Shrine Location

Kitawak Shrine can be found near the Gerudo Desert.
The exact coordinates are -1529, -2928, 0321.
---
Kitawak Shrine Solution

For the first section, stick the large panel underneath the one that can't stand up on its own. This will create a rickety bridge for you to hop across.
For the next section, you can use that same panel you just used to attach it to a spinning wheel and then retrieve the chest.

After that, bring the panel off the spinning disk and head to the next section.

For this next section, you just need to make sure that one of the platforms is pointing towards the higher section, then sprint up it and jump off the end.

The final section of this shrine requires you to make a launcher for Link to throw himself up to the next section.
You'll see a small yellow light next to a platform, hitting this with something or shooting it with an arrow will cause the platform to flick up, giving Link some lift.
However, it's not enough on its own to send Link up to the Shrine exit.
Instead, you have to take on of the platforms and attach it at an angle, so that when Link hits the release, he'll be thrown up to the exit of the shrine.
Related Products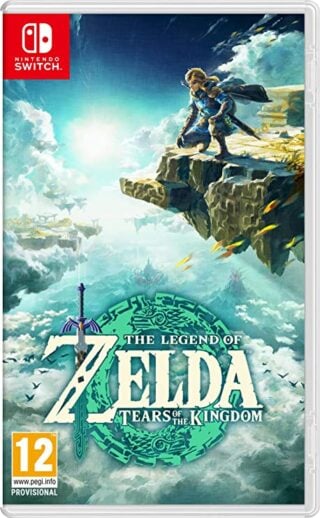 The Legend of Zelda: Tears of the Kingdom (Switch)
Other Products
Some external links on this page are affiliate links, if you click on our affiliate links and make a purchase we might receive a commission.