Warzone Red Door locations guide
How to find the red door locations in Warzone and use them to teleport to secret loot spots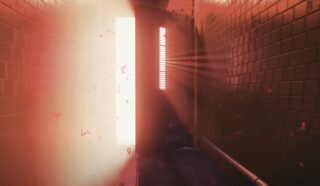 This guide will help you find the Warzone Red Door locations added with Call of Duty Warzone's Season 4 update.
Warzone's new Red Door mechanics were first featured in the Call of Duty: Black Ops Cold War campaign, so adding them to the battle royale game is Warzone's way of linking the two game's stories and Perseus' objective to bring the Numbers broadcast online.
In battle royale, the Warzone Red Door locations let players teleport to a number of secret rooms hidden around Verdansk, with each containing high-level loot.
In the guide below, we'll show you where to find the Warzone Red Doors and explain how they work.
---
More Call of Duty:
Modern Warfare 2 release date | Best Vanguard loadout | Call of Duty Vanguard review | Modern Warfare 2 (2022) details | Best Warzone loadout | Warzone best sniper | Warzone best SMG | Warzone best Stoner 63 | Warzone best AK-47 | Warzone best Bullfrog
---
Warzone Red Door locations
This Warzone Red Doors guide will tell you:
Where to find the Red Doors
What the Red Doors do
The Red Door Station Locations
---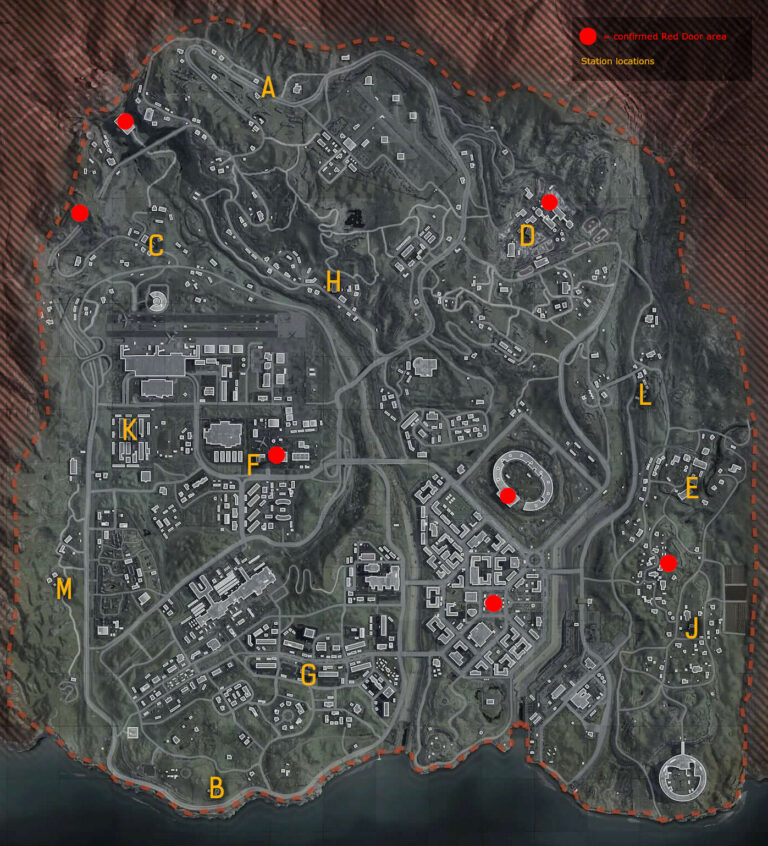 ---
Red Door locations: Where to find the Red Doors
In Warzone's Season 4, the Red Door locations are spawning only in the new points of interest added with the Verdansk 84 map update.
So in order to find a Red Door, you'll need to land in points of interest such as Stadium, Salt Mines, Summit, Old Mine, Standoff and Nakatomi Plaza.
However, the Red Doors won't always be present in every location in each battle royale match, and they don't always spawn in the same location either. So the spot you find a door in Stadium might not be the same place the door is located within that area the second time around.
One useful way to find the Red Doors is to follow your ears: they make a humming sound when they're nearby, so listen out and you should have no problem figuring out where it's hidden.
---
Red Door locations: What do the Red Doors do?
Opening and entering a Red Door will teleport you to one of twelve secret stations hidden around Verdansk 84.
The station you're sent to is chosen at random, so you should think twice before using a Red Door during late stages of battle royale, unless you fancy ending up in the gas.
The best reason to use the door is to gain a significant amount of useful loot during the early stages of a match. The stations include chests containing gas masks, Advanced UAVs (which show every player on the map) and even a new type of airstrike called HARP.
At launch, it's unclear whether the Red Doors remain after you use them, though there are confirmed reports of players being able to use the same door multiple times in order to access different stations and the loot within.
Although the teleportation is random, it's worth being aware of the station areas in case another team happens to magically turn up in your camping spot.