Warzone 2.0 best loadout – Season 1
Win more battle royale matches with these best meta weapons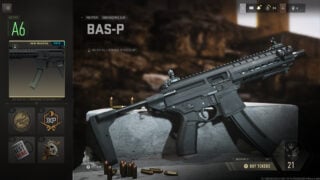 Warzone 2.0 best loadout tips are the subject of this guide, so if you're looking for a list of the meta weapons to help you win matches, you're in the right place.
Following the release of Call of Duty: Modern Warfare 2 in November, the game's free-to-play cousin Warzone 2.0 has now gone live across all platforms.
Since players have already become pretty acquainted with the weaponry on offer in MW2, we already have a clear idea of the best Warzone 2.0 loadout weapons you should add to your arsenal during the start of Season 1.
From our time with Warzone 2.0 and MW2, we know there are at least seven weapon options you should absolutely include in your loadout.
These are the meta weapons you should use right now. Keep in mind, as Infinity Ward updates the game, weapon stats will change, so this list might look drastically different in a month or so.
How we design sounds for Modern Warfare 2
---
More Modern Warfare 2 Guides: 
Warzone 2.0 best loadout | How to unlock Gold Camo Modern Warfare 2 | Disable Modern Warfare 2 crossplay on PlayStation| Disable Modern Warfare 2 crossplay on Xbox | Warzone 2.0 release time | Warzone 2 Battle Pass explained: All rewards and how to unlock
---
Warzone 2.0 Best Loadout – Season 1
The best Warzone 2.0 loadout weapons for Season 1 are:
M4
STB 556
Lachmann Sub
FSS Hurricane
SP-R 208
MCPR-300
Bryson 800
---
BEST WARZONE 2.0 LOADOUT: ASSAULT RIFLES
M4

Optic: Cronen Mini Red Dot
Muzzle: Echoline GS-X
Barrel: VX Pineapple
Magazine: 45 Round Mag
Rear Grip: Phantom Grip
M4 is a clear meta assault rifle at launch, as the Modern Warfare community get to grips with the weaponry available.
With the loadout above, those used to the franchise-favourite AR will quickly get to grips with its manageable recoil and proficiency at short-to-medium range. The Phantom Grip combined with the GS-X Suppressor ensures that recoil is manageable and ADS and movement accommodate an aggressive style. If you'd prefer a bit more range, we recommend the Forge Tac Delta 4 optic.
For those who purchased the more expensive Vault Edition of Modern Warfare 2, you'll gain access to the attachments above right away without any need to level up.
---
STB 556

Rear Grip: STIP-40 Grip
Ammunition: 5.55 High Velocity
 Optic SZ Holotherm
Barrel 18" Bruen Guerilla
In the assault rifle-dominated early meta game of Modern Warfare 2, the STB 556 is one of the very best. You'll have to grind for a while to unlock it, but it's a top-tier weapon that's versatile for all game modes and maps. Steady, powerful and with a good range, it's a quality weapon that we hope stays as powerful in Warzone 2.0
---
BEST WARZONE 2.0 LOADOUT: SMGs
Lachmann Sub

Muzzle: XTEN Razor Comp
Underbarrel: Lach-12 Barrel
Barrel: FTAC M-Sub 12"
Stock: No stock
Magazine: 50 Round drum
The Lachmann sub is a popular SMG choice at launch thanks to its fast time to kill, especially for those with an aggressive play style or looking to supplement an assault rifle for close-to-medium range combat. It has competitive ADS speed and is easy to use, even with such a high rate of fire. Although you might lose gunfights against certain SMGs at close range, it's worth using due to how well it works at medium distance.
---
FSS Hurricane

Muzzle: XTEN Black Kite
Underbarrel: VX Pineapple
Barrel: FSS Cannonade 16″
Optic: Cronen Mini Red Dot
Magazine: Demo Quicksilver Stock
The FSS Hurricane was the most popular SMG during the Modern Warfare 2 beta and continues to prove useful in the main game at launch. The weapon's incredibly low recoil makes it very easy to use, though this is offset by its slow reload speed. A good second option for those maining an assault rifle or sniper.
---
BEST WARZONE 2.0 LOADOUT: Marksman Rifle
SP-R 208

Muzzle: Monolithic Suppressor
Comb: Aim-Assist 406
Bolt: FSS ST87
Stock: ZRL T70 Pad Extension
Laser: Tac Laser
At launch, there's little doubt that the SP-R 208 is the most popular marksman rifle in Modern Warfare 2. With this build, you should be able to pull off predictable shots capable of one-hit-killing a target with a headshot. The Suppressor will hide your shots, and the ZRL stock will improve your ADS and movement.
---
BEST WARZONE 2.0 LOADOUT: Sniper Rifle
MCPR-300
Ammunition: .300 Mag High Velocity
Stock: FSS Merc Stock
Barrel: 22 OMX-456
Rear Grip:  Cronen Cheetah Grip
Magazine: 5 Round Mag
In the right hands, the MCPR-300 is an excellent sniper rifle for those looking for a medium-range option, with a good balance of damage, recoil and velocity. There are more powerful options out there, but for multiplayer-only, this is currently the best option at launch.
---
BEST WARZONE 2.0 LOADOUT: Shotgun
Bryson 800
Stock: Sawed Off
Barrel: 16′ Bryson Shockwave
Underbarrel: VX Pineapple
Muzzle: SA Schweigen XS
An early game powerhouse, the Bryson 800 is at the front of the queue for a nerf when the game is first adjusted for balance changes. Part shotgun and part sniper rifle, the sheer range on the Bryson 800 is ridiculous, making it essential for close-quarters maps.
Related Products
God of War Ragnarök (PS5)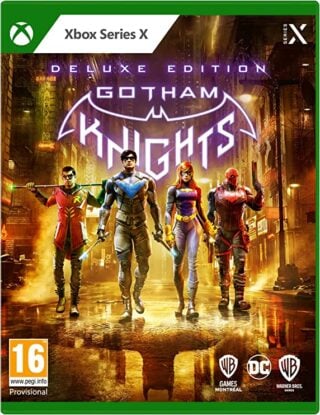 Gotham Knights - Deluxe Edition (Xbox Series X|S)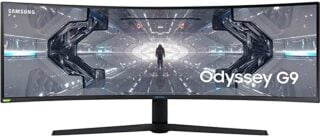 SAMSUNG 49-inch Odyssey G9 Gaming Monitor
Some external links on this page are affiliate links, if you click on our affiliate links and make a purchase we might receive a commission.