Switch classic games: How to load your console with over 900 retro titles
The definitive guide to the Switch classic games content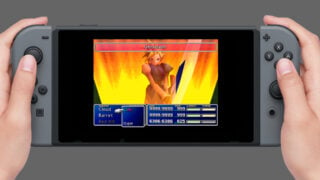 Switch classic games are a constant debate in certain gaming circles.
The Switch Online service provides players with access to an instant library of NES and SNES games, but many still argue that they would rather have a larger library of classic games that they can buy individually, as with the Virtual Console service on the Wii, Wii U and 3DS.
What some may not realise is that the Switch actually has over 900 retro games in its library already, meaning players with a soft spot for the good old days already have healthy access to a host of titles.
This article is designed to help you unleash your Switch's potential as a retro gaming system by detailing the various ways you can access older titles on the console.
Note: There are countless debates over what counts as 'retro'. For the sake of this article, we're counting everything from the PS2, GameCube and original Xbox era and earlier.
---
VGC's Nintendo Features:
History of Mario Kart | Best Wii Games | Best N64 Games | Best GameCube Games | Switch classic games | How to buy Switch games from different regions | Super Nintendo World Stamps guide | Super Nintendo World Keys guide | Pokémon Go free codes
---
Switch Classic Games: NES
Total (to date): 78 NES/Famicom games
The most obvious place to start with Switch's classic games library is the aforementioned Switch Online, which is primarily designed to be a subscription service for Switch owners who want to play online but also provides a host of retro games as part of its subscription fee.
The NES service launched in September 2018 with 20 games available on day one, and over time this has grown to nearly 70 titles.
Naturally, all of the first-party classics are on there: all three games in the Super Mario Bros series (plus the Japanese Super Mario Bros 2), both Legend of Zelda games and the Donkey Kong trilogy are on there, as well as the likes of Kid Icarus, Metroid, Punch-Out!!, Kirby's Adventure and Balloon Fight.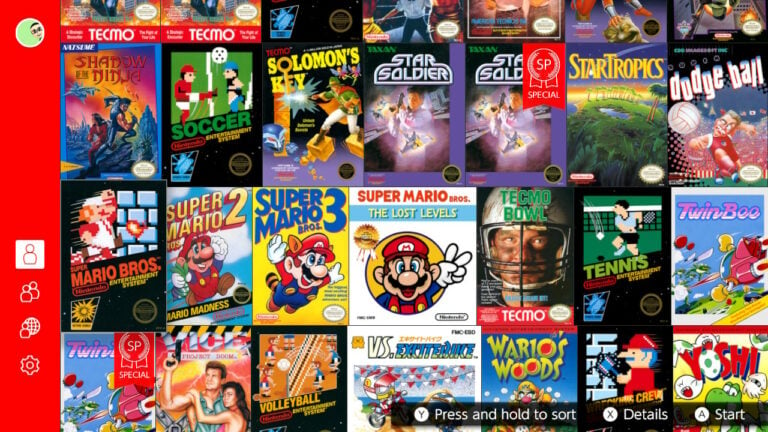 There are also some impressive third-party games included such as Double Dragon I and II, Ghosts 'n Goblins, Tecmo Bowl, Gradius, Blaster Master and Ninja Gaiden.
While the selection may initially seem a little random, the games chosen are generally entertaining and the majority remain playable today.
A lot of games from the NES era have aged drastically and struggle to hold up to today's standards, but most of the games included here are, at the very least, responsive enough to entertain.
One thing they don't have, though, is the tutorial sections that have become the norm in modern gaming, and as such many of them can be a little hard to get into to. To combat this, Nintendo has also included optional 'SP' versions of some of the trickier games.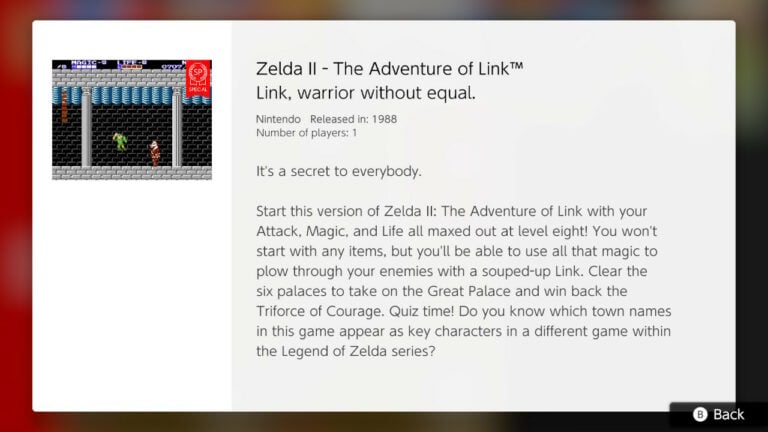 The SP version of The Legend of Zelda, for example, starts Link off with a bunch of gear and rupees already in his inventory.
Another thing to bear in mind is that if you have access to the Japanese Nintendo eShop you can also download the free Famicom version of the app.
This app simply looks for a valid Switch Online subscription regardless of region, so if you play the app with your local account, you'll get access to the Japanese library instead.
This includes some extra titles that aren't available on the western version of the app, including HAL Laboratory's Adventures of Lolo 2, the sequel to Clu Clu Land, Konami's Yie Ar Kung Fu and Sunsoft's fun racing maze game Route-16 Turbo.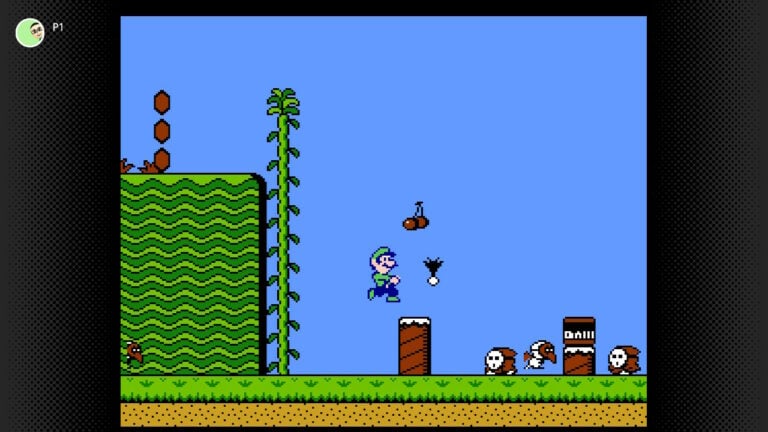 Since the Japanese app uses the Famicom versions of games instead of the NES ones, there are also some slight differences.
The Famicom's additional sound channels mean the likes of The Legend of Zelda and Kid Icarus (which are based on the Famicom Disk System versions) have better music in the Japanese app, and Super Mario Bros 3 is more difficult than it is in the west because if you get hit while wearing a suit you instantly become small Mario (instead of transforming back to Super Mario).
---
Switch Classic Games: SNES
Total (to date): 47 SNES / Super Famicom games
The addition of the NES library was received well enough that the following year Nintendo did the same with the Super Nintendo.
Launching in September 2019, the SNES app also started out with 20 titles, a list which has now grown to nearly 50.
Since the SNES was a 16-bit console as opposed to the 8-bit NES, many would argue that most of its games are more approachable to modern players who may be discovering them for the first time.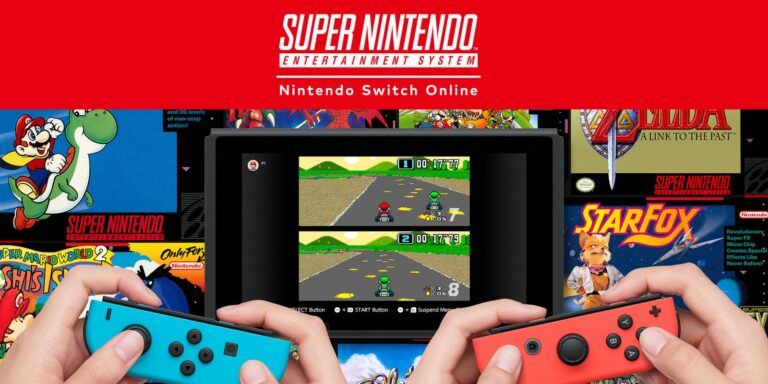 Much like the NES library, there are some timeless classics in here, many of which are first-party gold. Mario fans get Super Mario World, Super Mario Kart, Super Mario All-Stars and Yoshi's Island, as well as the brilliant Mario's Super Picross, which was only released in Japan.
Meanwhile, the likes of The Legend of Zelda: A Link to the Past, Super Metroid and the Donkey Kong Country trilogy are similarly fantastic, as are Star Fox, Kirby Super Star, Stunt Race FX and Pilotwings. You even get Star Fox 2, the unreleased SNES game that was previously only available in the SNES Mini.
In terms of third-party games, most of the best additions come courtesy of Capcom. The Breath of Fire RPGs, Demon's Crest and Super Ghouls 'n Ghosts are all brilliant titles that are well worth trying out.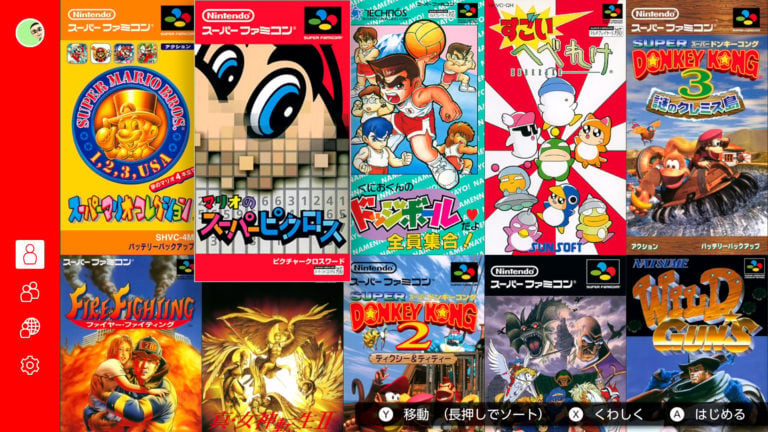 The Japanese eShop trick works here too, meaning you can also access the Super Famicom version of the app. This gives you access to a few new games, though most of these (like Fire Emblem: Mystery of the Emblem and Shin Megami Tensei I and II) are practically unplayable if you don't speak the language. You do get quirky fighting game Sugoi Hebereke though.
In all, while there are currently fewer SNES games than NES ones, the quality is generally higher, making it arguably the best source of cheap retro gaming on the Switch.
---
Switch Classic Games: Arcade Archives
Total (to date): 144 arcade games
Tokyo-based Hamster Corporation launched its Arcade Archives series on the PS4 in 2014, and has since brought it to other series including the Switch.
Nintendo exclusive Arcade Archive games
• Clu Clu Land
• Donkey Kong
• Donkey Kong Jr
• Donkey Kong 3
• Excitebike
• Golf
• Ice Climber
• Mario Bros
• Pinball
• Punch-Out!!
• Sky Skipper
• Soccer
• Super Punch-Out!!
• Urban Champion
• VS Balloon Fight
• VS Baseball
• VS Mahjong
• VS Super Mario Bros
• VS Tennis
• VS Wrecking Crew
The company specialises in releasing individual arcade titles at an affordable price (usually $7.99 / £6.29 each). While the sheer number of games released to date means it would cost a small fortune to buy them all, the idea here is similar to the Virtual Console where players can choose which specific games they want to own.
The Arcade Archives collection spans the entire 1980s and early '90s, and covers releases from the likes of Konami (Frogger, Track & Field, Sunset Riders), Taito (Bubble Bobble, Elevator Action, Darius) and Technos (Double Dragon, Renegade, Super Dodge Ball).
Each game offers the standard game as well as a Hi Score Mode (where you have to score as much as you can with a single credit) and a Caravan Mode (where you're given 5 or 10 minutes depending on the game and have to score as highly as possible). Both modes have online leaderboards.
By far the most interesting thing about Arcade Archives on the Switch is that Hamster was given permission to release a number of Nintendo arcade games. There are 20 Nintendo arcade games on here, none of which were ever made available to buy in the past.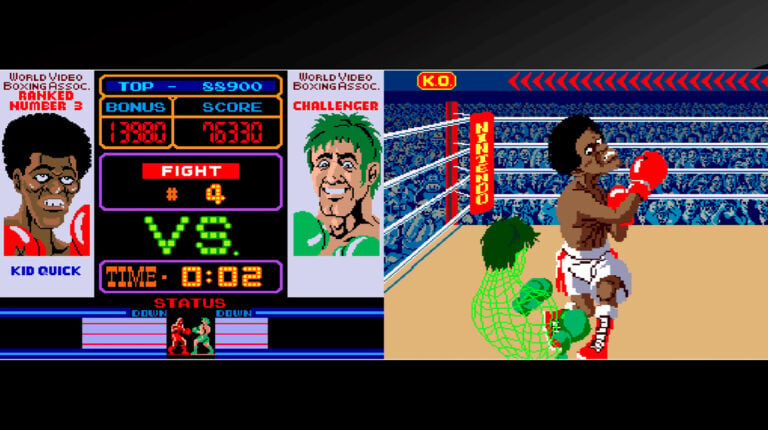 These include the arcade versions of the Donkey Kong games, the twin-screened Punch-Out!! and Super Punch-Out!! and the extra difficult VS Super Mario Bros.
By far the most exciting release for historians, though, is Sky Skipper. After an initially poor reception, Nintendo scrapped the game and turned its cabinets into Popeye ones. There's only one cabinet left in the world – in Nintendo of America's archives – and only four known copies of the arcade board. Nintendo's own board was used for the Arcade Archives release, making it the first chance to officially own and play Nintendo's 'lost' game.
---
Switch Classic Games: ACA Neo Geo
Total: 104 arcade / Neo Geo games
One company dominated the arcade scene like no other throughout the 1990s, and that was SNK with its Neo Geo system.
The Neo Geo hardware came in two forms, the MVS and the AES. The MVS was an arcade board that supported special cartridges, meaning arcade owners could swap in and out games without having to buy new cabinets or expensive upgrade kits.
The AES, meanwhile, was a home console that was just as powerful as the arcade version, meaning players could play arcade-perfect versions of the games at home. This came at a price, though – the console was $649.99 (about $1300 adjusted for inflation) and the games were $200-$300 each.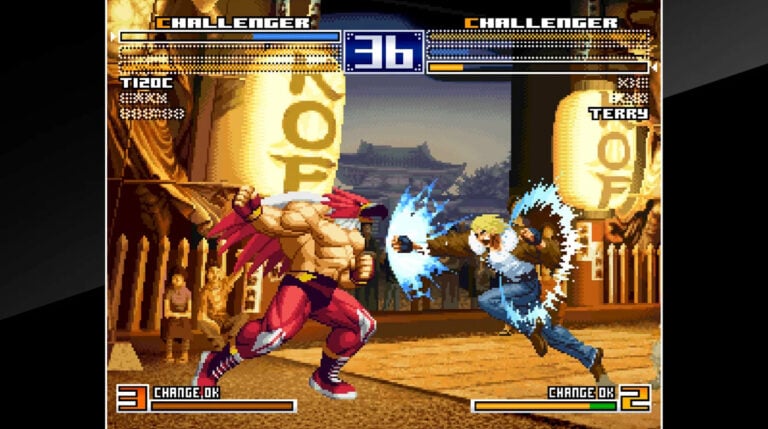 A wide range of Neo Geo arcade games are available, going all the way up to The King of Fighters 2003.
ACA Neo Geo is a spin-off of Hamster's Arcade Archives series that deals solely with Neo Geo MVS and AES games. Each game is emulated perfectly and comes with the same Hi Score Mode and Caravan Mode you get in the Arcade Archive releases.
There are a little more than 100 of these games available to buy separately on the eShop for $7.99 / £6.29 each, and while once again it could be argued that this adds up if you buy a bunch of them, we're sure if you told Neo Geo owners in 1990 that one day those $200-$300 games would cost less eight bucks each they'd be stunned.
---
Switch Classic Games: Sega Ages
Total: 22 arcade, Mega Drive and Master System games across 19 releases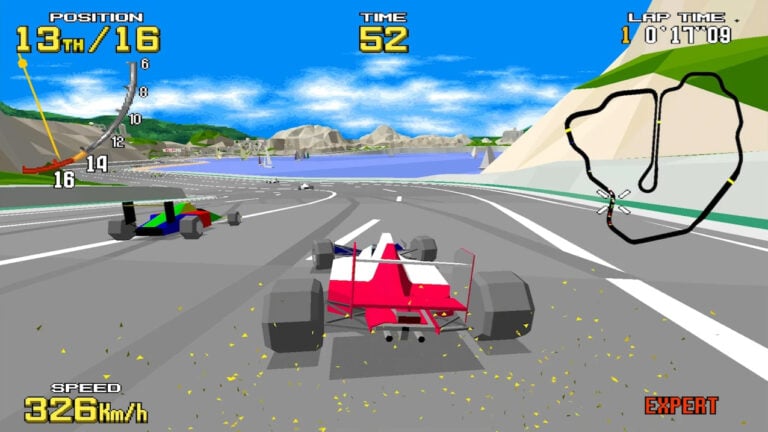 Sega has used the Sega Ages branding a number of times over the years to re-release some of its older games. There were Sega Ages series on the Saturn, PS2, Xbox 360 and PS3.
Sega Ages games on Switch
• Alex Kidd in Miracle World
• Columns I & II
• Fantasy Zone
• G-LOC: Air Battle
• Gain Ground
• Herzog Zwei
• Out Run
• Phantasy Star
• Puyo Puyo
• Puyo Puyo 2
• Puzzle & Action: Ichidant-R
• Shinobi
• Sonic the Hedgehog
• Sonic the Hedgehog 2
• Space Harrier
• Thunder Force IV
• Thunder Force AC
• Virtua Racing
• Wonder Boy in Monster Land
The Switch series, though, is arguably the best of the bunch. Developed by retro experts M2, each Sega Ages game provides a perfect recreation of the original game as well as extra features to make them the definitive versions.
The additions included a widescreen 60fps version of Out Run, the ability to play the arcade version of Sonic the Hedgehog for the first time and a brilliant tutorial mode in the otherwise complicated Herzog Zwei.
If you only get one game in the series, get Virtua Racing, which has been entirely remastered in 1080p and 60fps and looks incredible, its basic polygonal graphics giving it a beautifully clean minimalist look these days.
Every title is worth buying if you can afford it, though: it's such a shame Sega pulled the plug after just 19 releases before getting round to the Dreamcast and Saturn games it was teasing.
---
Switch Classic Games: Retro Compilations
Total – 478 games across 34 compilations
If you want an instant themed selection of retro games there's no better place to look than one of the numerous multi-game compilations available on the Switch.
There have been more than 30 of these released for the system to date, each containing a ready-made batch of games, sometimes with extra features like behind-the-scenes galleries or remastered versions.
For the very best examples we recommend the Street Fighter 30th Anniversary Collection, the SNK 40th Anniversary Collection and Konami's Anniversary Collections, but naturally, if you have an interest in any of the games or series listed below you should check out their respective compilations.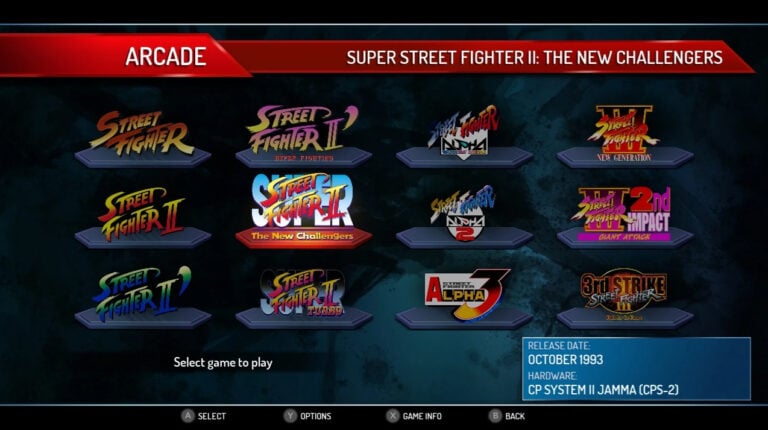 Here's a list of compilations available to date. Note: when it comes to counting the total number of retro games available on the Switch, we're only counting games from the PS2/Xbox/GameCube era and earlier. In Super Mario 3D All-Stars, for example, we aren't counting Super Mario Galaxy in our total.
Aleste Collection (5 games)
Anniversary Collection: Arcade Classics (8 games)
Atari Flashback Classics (150 games)
Blizzard Arcade Collection (8 games: 5 games in multiple formats)
Capcom Arcade Stadium (32 games)
Capcom Beat 'Em Up Bundle (7 games)
Castlevania Anniversary Collection (8 games)
Collection of Mana (3 games)
Collection of SaGa Final Fantasy Legend (3 games)
Contra Anniversary Collection (10 games)
Darius Cozmic Collection (16 games across two collections or one special edition)
Disney Classic Games: Aladdin and The Lion King (9 games: 2 games in numerous different formats)
Double Dragon & Kunio-kun Retro Brawler Bundle (18 games)
Dragon's Lair Trilogy (3 games)
Grandia HD Collection (2 games)
Mega Man Legacy Collection (6 games)
Mega Man Legacy Collection 2 (4 games: only counting 2 in this feature)
Mega Man X Legacy Collection (4 games)
Mega Man X Legacy Collection 2 (4 games)
Mega Man Zero / ZX Legacy Collection (6 games)
Namco Museum (11 games)
Namco Museum Archives Vol. 1 (11 games)
Namco Museum Archives Vol. 2 (11 games)
Neo-Geo Pocket Color Selection Vol. 1 (10 games)
Psikyo Shooting Stars Alpha (6 games)
Psikyo Shooting Stars Bravo (6 games)
R-Type Dimensions EX (2 games)
Samurai Shodown Neo Geo Collection (7 games: only one isn't already part of the ACA Neo Geo series)
Sega Mega Drive / Genesis Classics (57 games)
SNK 40th Anniversary Collection (32 games: 24 games, some with both arcade and console versions)
Space Invaders Invincible Collection (11 games: only counting 8)
Street Fighter 30th Anniversary Collection (13 games)
Super Mario 3D All-Stars (3 games: only counting 2)
Turrican Flashback (4 games)


---
Switch Classic Games: Individual releases
Total: 58 individual re-releases or remasters
A number of retro games have also seen separate releases on the Switch, either physically or on the eShop.
The majority of these come in the form of remastered editions which take the original game and upscale or recreate the visuals to make them more suitable for modern displays.
There's a grey area around whether these can truly be considered retro titles, since it could be argued that they aren't authentic representations of the original games.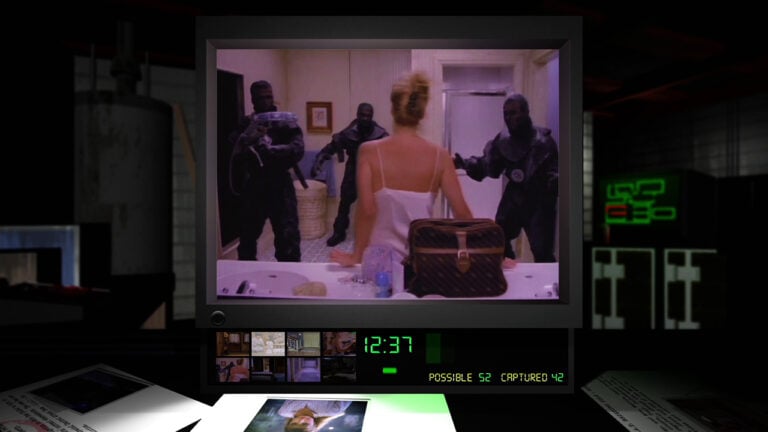 For the sake of this article we'll count them but we're only counting remasters, rather than remakes. As such, the likes of Oddworld: New 'n' Tasty, Pokémon Mystery Dungeon Rescue Team DX and Panzer Dragoon Remake haven't been included in our list, because they're essentially new games designed to play like the originals, rather than modern presentations of the originals.
The individually released retro-themed games on the Switch eShop include:
Another World
Baldur's Gate: Enhanced Edition
Baldur's Gate II: Enhanced Edition
Commandos 2: HD Remaster
D/Generation HD
Disgaea 1 Complete
Doom
Doom II
Doom 3: BFG Edition
Doom 64
Double Switch: 25th Anniversary Edition
Dragon Quest
Dragon Quest II
Dragon Quest III
Duke Nukem 3D: 20th Anniversary World Tour
Final Fantasy VII
Final Fantasy VIII
Final Fantasy IX
Final Fantasy X/X-2 HD Remaster
Final Fantasy: Crystal Chronicles Remastered Edition
Flashback
Gods Remastered
Grim Fandango Remastered
Guilty Gear
Icewind Dale: Enhanced Edition
Ikaruga
Katamari Damacy Reroll
Langrisser HD
Langrisser II HD
Lumines Remastered
Neverwinter Nights: Enhanced Edition
Night Trap: 25th Anniversary Edition
Oddworld: Munch's Oddysee
Oddworld: Stranger's Wrath
Okami
Planescape: Torment: Enhanced Edition
Rogue Trooper Redux
Saboteur!
SaGa Frontier Remastered
Shin Megami Tensei III: Nocturne HD Remaster
Star Wars Episode I: Racer
Star Wars Jedi Knight: Jedi Academy
Star Wars Jedi Knight II: Jedi Outcast
Star Wars: Republic Commando
Super Putty Squad
Syberia
Syberia 2
Turok: Dinosaur Hunter
Turok 2: Seeds of Evil
Ty the Tasmanian Tiger
Wild Guns Reloaded
Windjammers
Wonder Boy: The Dragon's Trap
Wonder Boy Returns Remix
---
The Final Stats
In all, we've counted 910 games above, if you include individual games in compilations too.
Some formats are clearly supported heavier than others. There are 422 arcade games in the list (105 of which are also Neo Geo titles), mainly thanks to Hamster's sterling work with the Arcade Archives and ACA Neo Geo series.
Meanwhile, although there are 78 NES games available through Switch Online, the presence of Mega Man, Castlevania, Kunio-kun and SNK compilations means you actually have access to 130 NES titles in total – that's nearly a fifth of its entire western library.
The 16-bit home console era is well represented too, with the SNES and Mega Drive getting 67 and 63 titles respectively (mainly due to the SNES Switch Online service and Sega Mega Drive Classics respectively).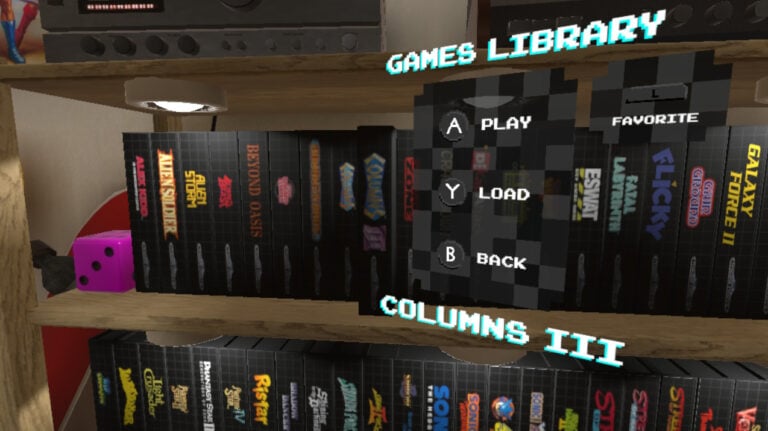 Quantity doesn't always equate to quality, of course: the Atari Flashback Classics compilation offers an incredible 150 games, but 102 of these are Atari 2600 titles that look positively prehistoric by modern standards and may be a struggle for many gamers to get used to.
Still, for now those are the results as they stand. Naturally, the constantly changing nature of the Switch eShop means this article is liable to become out of date before too long, so we'll be updating it regularly as new games are released.
Until then, if there's anything you feel we've missed out, please email us or let us know in the comments and we'll amend the list accordingly.
Enjoy your newly retro-fied Switch library!