Super Nintendo World merchandise guide
Where to buy exclusive Super Nintendo World items such as TokoToko Mario and Peach Stained Art Jigsaw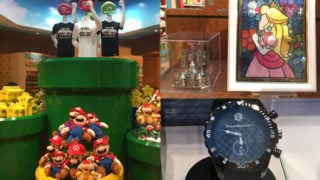 Super Nintendo World has the most unique Mario merchandise of any store in the world.
Well, it's divided between several smaller shops, but the point still stands – if you want Mario merch, then you have to come here. Most of it isn't available anywhere else either, including Nintendo Tokyo or the Nintendo Store in New York City.
With items ranging from keychains to underwear, there's enough stuff here to make a Super Mario Bros. theme park in your very own living room. In fact, there are so many items that when we asked staff, they not only didn't know how many products are currently available, but they said items will continuously be swapped out for new merch in the future.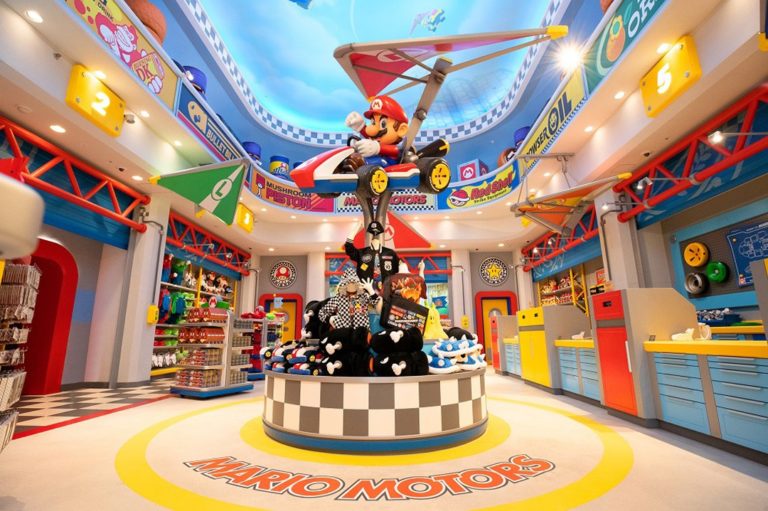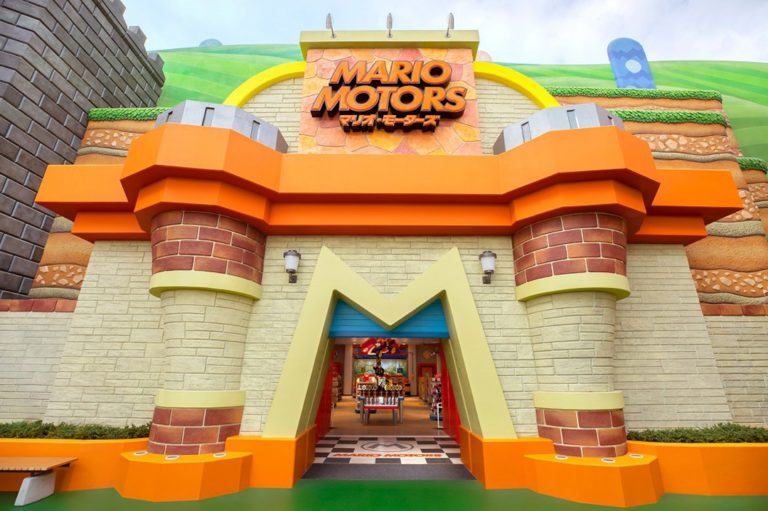 Even if you're unable to get into the park straight away, there are plenty of opportunities to max your credit card in the many stores on the park's Main Street. However, the most popular items, such as the fancy Mario Kart jackets and moveable Mario toys, are available exclusively within Super Nintendo World itself.
The two main stores within the Park are the 1Up Factory and Mario Motors. Because there was no single price listing to find, and with several hundred unique items, there's no realistic way to list them all on a single visit, so here we'll be talking about a few of our favourite items.
The star of the show are the TokoToko Mario toys that Shigeru Miyamoto showcased during the Super Nintendo World Direct in December. These are each 3,200 yen ($29 / £21) and are both high quality and super fun to play around with. In the store where they are sold, the 1Up Store, they have their own area and dedicated commercial display as well.
The toys work by pushing a trailing shell to make Mario 'walk'. They're fun to play around with but also make for a wonderful shelf piece. These would make a perfect gift for any friend you may have back home if you visit from overseas. In terms of exclusive items, they're an absolute must-have for every visitor.
There are several unique watches available as well, themed after the park itself, Mario and Mario Kart. They're relatively cheap for a themed watch – just under ¥10,000 ($91 / £66) – yet are just as functional as they are fashionable. We feel that wearing a Super Nintendo World watch is the perfect way to keep track of how long you have before you're kicked out of the store at closing time.
Another highlight are the Metallic Nano Puzzles of Peach's Castle and Koopa's Fortress (Bowser's Castle), which piece together to form brilliant 3D recreations of the Super Mario 64 and Super Mario Kart landmarks.
Hitting our nostalgia buttons even more firmly is the wonderful Stained Art Jigsaw Puzzle, which pieces together to create the stained glass window from Super Mario 64, which traps Princess Peach. Brilliantly, this jigsaw has a genuine translucent effect like a real window: it's so nice you could – like the display in the store- frame it and place it around your home.
There are many, many unique shirts, sweaters and jackets available at the park too. Some are subtle and some are very in-your-face about Super Nintendo World.
Like many rides in theme parks, participating in the most popular ride, Mario Kart, will leave you exiting into the gift shop. You can find many Mario Kart themed items here, including plushies of banana peels, blue shells, bullet bills and more. Nearly everything in this shop is Mario Kart themed, including the Super Nintendo World clothing.
However, the most popular of these items is definitely the Mario Kart jacket. This unique item is unique to the park and has various patches that shoutout Mario Kart related events, such as Mario Kart TV.
It's a very cool item and an absolute necessity for winning your next Mario Kart tournament. Every time staff restocked this jacket, more people would storm in and purchase them – and that's during the technical rehearsal stage. We think that when the park officially opens, this may become quite difficult to get your hands on.
The quality of the merchandise is generally high, but the items are also relatively expensive. A single t-shirt can easily run you over 5,000 yen ($45 / £33), with jackets approaching 8,000 yen ($73 / £53). The small toys are cheap enough, and the pressed coins are 200 yen ($1.80 / £1.30) each.
Mario's Pit Stop has small toy cars as well, featuring six of the main characters. These are both high quality and super fun to play with and are perfect for both Nintendo fans and car collectors. The plushies are pretty standard for official merch, but are of far higher quality than those you can find in general stores elsewhere. You can expect to spend about 20,000 yen ($183 / £131) to pick up a few souvenirs.
---
Super Nintendo World Guide Coverage
Related Products
Other Products
Some external links on this page are affiliate links, if you click on our affiliate links and make a purchase we might receive a commission.