Starfield: How to join United Colonies Vanguard
Wondering how to join the UC Vanguard and what all of the UC Vanguard missions are? Find out here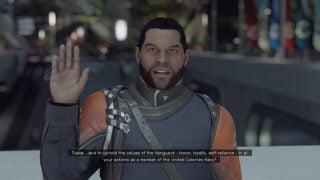 Wondering how to join the United Colonies Vanguard?
The United Colonies Vanguard is one of the many different factions in Starfield. It's one of the first factions you can join, but if you're looking for all of the missions that you can take on as part of the UC Vanguard? Read on below.
---
Starfield New Game Plus | Starfield Contraband | Crimson Fleet quests | Ryujin Industries quests | Freestar Collective quests | Starfield fast XP gain | Starfield boost pack | Starfield console commands
---
Update
We've updated this Starfield guide with more information about joining The UC Vanguard.
---
How to join the United Colonies Vanguard Faction

Joining the UC Vanguard is very easy and you can do it very early in the game. Once you get to Jemison, you'll be given a few missions with Constellation.
Once you've completed these, you'll get an activity to go to the MAST building, and to speak to Tuala. Once you do this, you'll be asked if you want to sign up for the UC Vanguard and told all about the faction.
Once you've decided to sign up for the UC Vanguard, you'll get sent on a few introductory missions, including a mission that gives you a huge amount of backstory on the world of Starfield that you shouldn't ignore.
---
All United Colonies Vanguard Faction Quests & Rewards
Keeping the Peace
Rewards: 100 XP, 4300 Credits
Supra Et Ultra
Rewards: 275 XP, 4800 Credits
Grunt Work
Rewards: 250 XP, 4800 Credits, UC Vanguard Pilot Pack, UC Vanguard Spacesuit, UC Vanguard Space Helmet
Delivering Devils
Rewards: 250XP, 9300 Credits
Eyewitness
Rewards: 350XP, 12000 Credits
Friends Like These
Rewards: 350XP, 12000Credits, UC Citizen ID
The Devils You Know
Rewards: 150XP, 3800 Credits
War Relics
Hostile Intelligence
Rewards: 350XP, 12000 Credits
A Legacy Forged
Rewards: 350XP, 15600 Credits
Related Products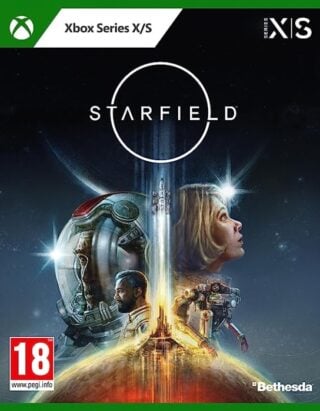 Starfield (Xbox Series X/S)
Other Products
Some external links on this page are affiliate links, if you click on our affiliate links and make a purchase we might receive a commission.