Starfield: How to join Ryujin Industries
Wondering how to join the Ryujin Industries? Find out here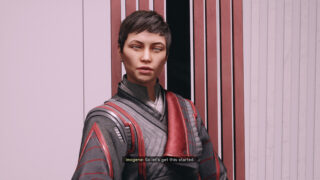 Wondering how to join Ryujin Industries? 
The Ryujin Industries is one of the many different factions in Starfield. It's one of the first factions you can join, but if you're looking for all of the missions that you can take on as part of the Ryujin Industries? Read on below.
---
Starfield New Game Plus | Starfield Contraband | Crimson Fleet quests | Ryujin Industries quests | Freestar Collective quests | Starfield fast XP gain | Starfield boost pack | Starfield console commands
---
Update
We've updated this Starfield guide with more information about joining The Ryujin Industries.
---
How to join the Ryujin Industries Faction

You will get a chance to join Ryujin Industries early in the game. Like a few of the factions in Starfield, Ryujin Industries has several touchscreens that can be found in several different planets.
You'll walk past them often when you're in Jemison, and if you don't interact with a Ryujin Industries touch screen during your adventure, you'll eventually be given a quest to apply for a job as part of Ryujin Industries.
Once you do this, you'll be summoned to Neon in order to do your interview for Ryujin Industries. You can't really fail this unless you do something that will make the faction angry with you. Following this you'll be indoctrinated into Ryujin Industries.
---
All Ryujin Industries Faction Quests & Rewards
Back to the Grind
Rewards: 100 XP, 4300 Credits
One Step Ahead
Rewards: 275 XP, 4800 Credits
A New Narrative
Rewards: 275 XP, 4800 Credits
Sowing The Discord
Rewards: 250XP, 9300 Credits
Maintaining the Edge
Rewards: 350XP, 12000 Credits
Top Secret
Rewards: 350XP, 12000Credits
Background Checks
Rewards: 150XP, 3800 Credits
Guilty Parties
Rewards: 400XP, 4800 Credits
The Key Ingredient
Sabotage
Executive Level
Related Products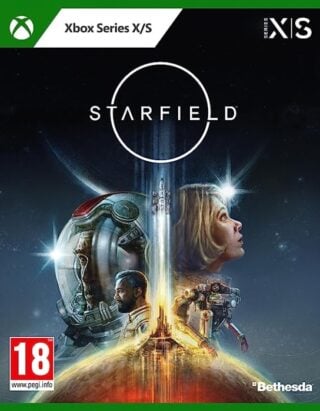 Starfield (Xbox Series X/S)
Other Products
Some external links on this page are affiliate links, if you click on our affiliate links and make a purchase we might receive a commission.