Starfield: How to join the Crimson Fleet
Wondering how to join the Crimson Fleet? Find out here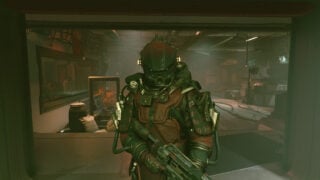 Wondering how to join the Crimson Fleet?
The Crimson Fleet is one of the many different factions in Starfield. It's one of the first factions you can join, but if you're looking for all of the missions that you can take on as part of the Crimson Fleet? Read on below.
Update
We've updated this Starfield guide with more information about joining The Crimson Fleet.
---
Starfield New Game Plus | Starfield Contraband | Crimson Fleet quests | Ryujin Industries quests | Freestar Collective quests | Starfield fast XP gain | Starfield boost pack | Starfield console commands
---
---
How to join the Crimson Fleet Faction

In order to join the Crimson Fleet in Starfield, you must first begin the Deep Cover quest, which sees you tasked with infiltrating the group at the behest of the UCSysdef.
The quickest way to start this quest is to commit a crime and be arrested by the UC Vanguard. You'll then be brought on to the main UC Vanguard ship and told about the mission to infiltrate the Crimson Fleet.
However, if you don't want to commit a crime, you can simply head to Commander Ikande in the Operations Center of the UC Vanguard's main ship.
---
All Crimson Fleet Faction Quest & Rewards
Deep Cover
Rewards: 250 XP, Credits: 4800
Rook Meets King
Rewards: 250XP, Credits 5000
Echoes of the Past
Rewards: 350 XP, Credits 20000, Keelhauler
Breaking the Bank
The Best There Is
Rewards: 250 XP, Credits 9600
Absolute Power
Rewards: 350 XP, Credits 124000
Eye of the Storm
Legacy's End
Related Products
Other Products
Some external links on this page are affiliate links, if you click on our affiliate links and make a purchase we might receive a commission.