Starfield docking guide: How to dock in Starfield
Wondering how to dock in Starfield? Read our guide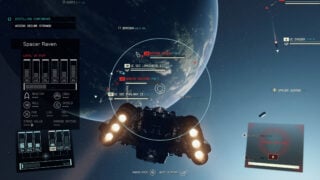 Wondering how to dock in Starfield?
Despite being something that you'll have to do often, docking in Starfield is strangely awkward. So it's no wonder why you've checked out our guide which will detail how to dock onto a ship, or a space station in the game.
---
Starfield New Game Plus | Starfield Contraband | Crimson Fleet quests | Ryujin Industries quests | Freestar Collective quests | Starfield fast XP gain | Starfield boost pack | Starfield console commands
---
---
Starfield docking guide: How to dock in Starfield

In order to dock in Starfield, you're first going to have to be in your cockpit and in full control of your ship. You're also going to have approval to dock. Once you have approval from wherever you're going to land, you then have to target the place you're trying to land.
You're going to want to press LB, which will then target the ship or the space station. Once you've targetted, you'll be able to press A to hail, or you can press X to dock.
After this, you'll be able to attach the ship and then transition into the ship or the space station that you've docked onto.
If you're looking to dock an enemy ship and potentially take it over, you'll first have to damage it enough that it gives you the option to dock. However, be careful, if you damage it too much, it'll just blow up. That's everything you need to know about docking in Starfield.
Related Products
Other Products
Some external links on this page are affiliate links, if you click on our affiliate links and make a purchase we might receive a commission.