Splatoon 3 Tier List – September 2022
We rank the best Splatoon 3 weapons in every category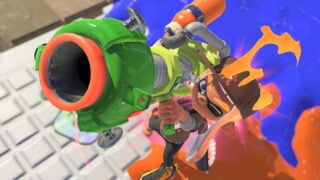 Splatoon 3 tier list is where we round up the best weapons in Splatoon 3, ranging from guns that are so easy to use that you literally just need to aim in the general direction of the enemy to splat them, to some weapons that need a physics degree to use well.
For players who are just starting the game, it might seem overwhelming to get to grips with the Splatoon 3 tier list, especially when there's such a high number of weapons in the game. But to simplify things, we've picked the best in each category, so if you're getting a bit bored of one type of weapon and move on to another.
So we've combined our thoughts to come up with the definitive guide to the best weapons in each category with our Splatoon 3 tier list.
---
Splatoon 3 Tier List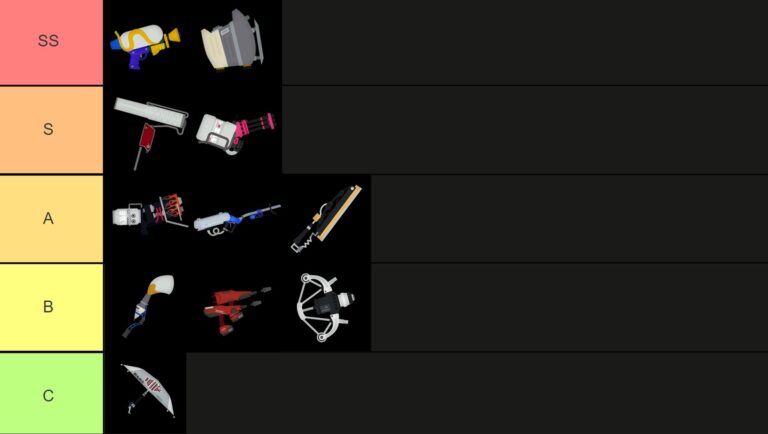 ---
Splatoon 3 tier list: SS tier weapons
Splattershot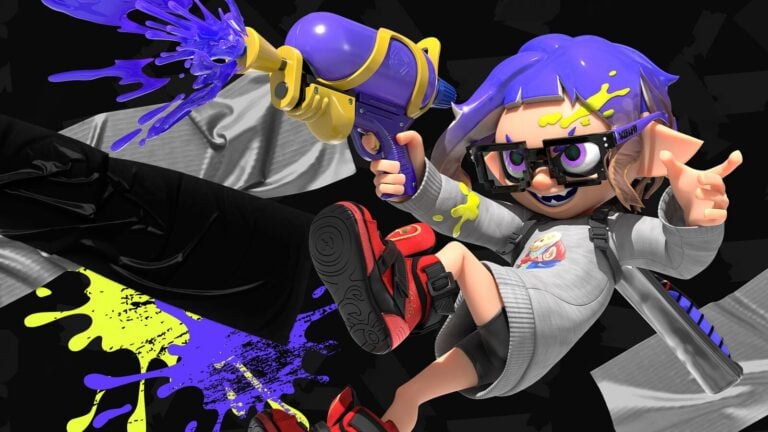 Unlockable from Ammo Knights (Level 2)
The Splattershot isn't a fancy weapon, in fact, it's one of the first weapons you're going to get access to. And yet, it's utterly OP. It's one of the strongest damage-dealers in the short-to-medium range, and it's an excellent inker, quickly covering large areas. 
Incredibly easy to use and so brutal that we imagine that it won't be this strong for much longer.
The Trizooka is Splattershot's special and it's an excellent one. It has a huge range of fire, sending a massive blast of ink across the map. You only get three shots with it, but if you can use it properly it can complete blindside an enemy. Despite only having three shots, it recharges fast, so you'll get plenty of chances to use it throughout a match. 
---
Sloshing Machine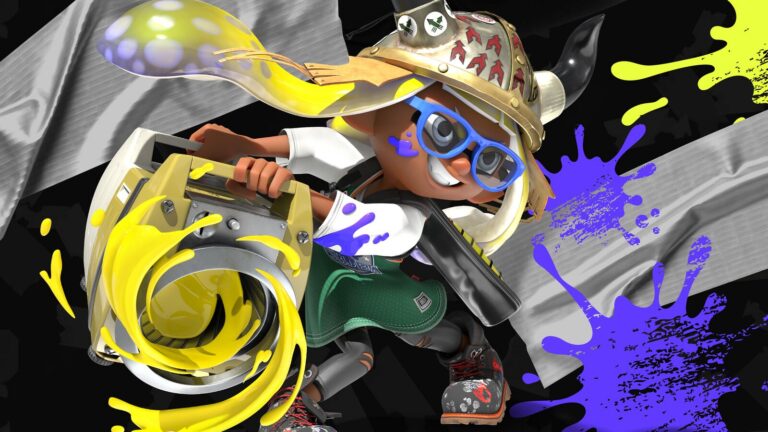 Unlockable from Ammo Knights (Level 14)
Sloshing Machine is a weapon that takes a bit of commitment to unlock, but it's absolutely worth it.
An unconventional weapon, it's best used by staying light on your feet and darting in and out of cover, especially since it's not the fasted-firing weapon around. It has a huge ink shot radius, making it great for containment, and for pushing back enemies.
The Fizzy Bombs are a hugely underrated element of the Sloshing Machine arsenal, perfect for a charging enemy that may be trying to close the distance with a Splatana or another melee weapon.
If the meta shifts to be more melee-focussed, it could be that the Sloshing Machine will become even more powerful, as you don't even have to directly aim at your target, just in the general direction, which means the potential for splash damage is huge.
---
Splatoon 3 tier list: S tier
Flingza Roller
Unlockable from Ammo Knights (Level 20)
The Flingza Roller is one of the strongest inking weapons in the game. The speed and ease with which the Flingza Roller coats surfaces makes it essential in the late game when players have largely stopped fighting and have prioritised inking the map.
It's a bit awkward to use in a battle with another player, and you'll typically be outshot before you can get close enough, but if you can get a lucky break, it can do decent damage.
Really though, Roller players should be hanging back, maintaining the inking across the back half of the map, or setting up the frontlines for ease of refilling for the more attacking players.
Heavy Splatling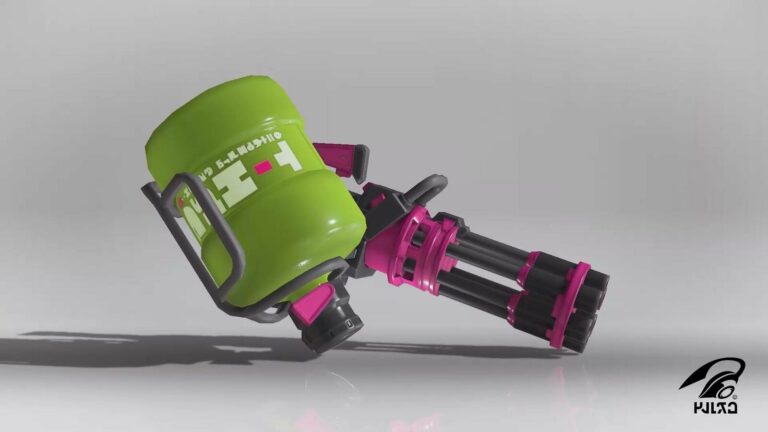 Unlockable from Ammo Knights (Level 4)
The king of inking. If you're the type of player that doesn't want to spend too much time fighting, but instead you just want to absolutely overwhelm the entire map with your ink, then the Heavy Splatling is for you.
Not only does it have an utterly huge amount of ink storage, but it's rapid. If you're running the Heavy Splatling you'll be invaluable to your team in terms of the sheer percentage of the map covered.
Not only that, it's genuinely great in combat, even if it's out-damaged by the Splattershot and similar weapons. It's really heavy, so you're going to leave yourself seriously exposed, but if you've got some protection, it's a great asset to have in your team.
---
Splatoon 3 tier list: A tier
Blaster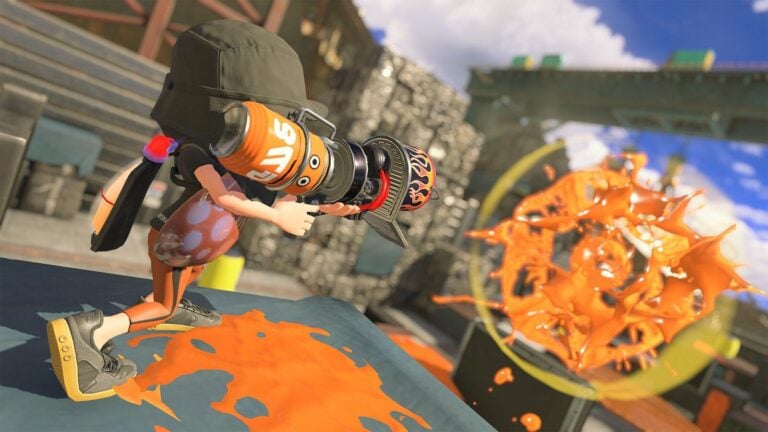 Unlockable from Ammo Knights (Level 3)
A basic weapon, but a reliable one, the Blaster is likely to be one of the first weapons you unlock in Splatoon 3. It's great against enemies and you don't need to be particularly accurate.
Paired with the Big Bubbler shield, it's a complete package on the front line, and in public games it's very good at isolating players and getting kills, even though it can be pretty easily dealt with by a well-organised team.
It's not great for inking, as it has a short range and doesn't tag a huge area of the map when it shoots, but it's not really the weapon you'd pick if you're looking to play on the defensive.
We feel like the fire rate and damage could do with a bit of a buff, but it's still very usable if you're getting your feet under you, even if we think there are better similar guns in different categories.
E-liter 4K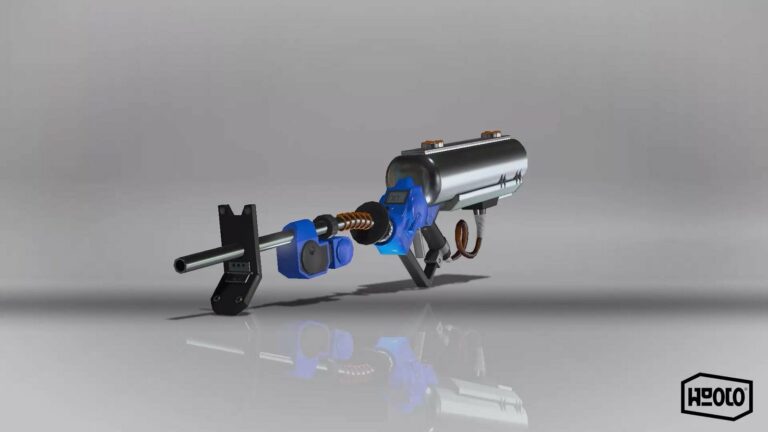 Unlockable from Ammo Knights (Level 18)
If you're a veteran of playing Widowmaker in Overwatch then the E-liter 4K might be for you. The longest-range weapon in the game, the E-liter 4K has huge rewards in store for players that are willing to master the tricky handling.
The main issue with this weapon is obviously that if a player sneaks up to you, you really have no way of defending yourself outside of your mine and some very lucky shots.
In a metagame that's dominated by the incredible speed and rate of fire of some weapons, we don't wholeheartedly recommend it for new players, but if you're up for a challenge, you should try it out if you find yourself with a few spare unlocks.
Splatana Wiper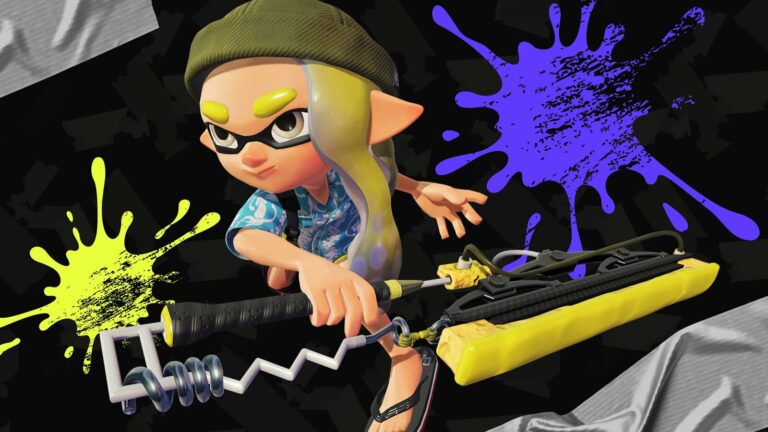 Unlockable from Ammo Knights (Level 5)
The Splatana Wiper is a strange one. Because at anything other than point-blank range, it's utterly useless, but if you manage to sneak your way into the middle of a battle, or behind enemy lines, you can do some serious damage.
It's also not great at inking, but typically if you're picking the Splatana Wiper, you're going to need the rest of your team to pick solid inking weapons to make sure you're covered.
Another huge advantage of the Splatana Wiper is that if you're able to charge up a full swing, you'll insta-splat enemies, which is actually easier than you might think, especially if they're engaged in medium-range firefights as the Splattershot meta dominates the early game.
---
Splatoon 3 tier list: B tier
Inkbrush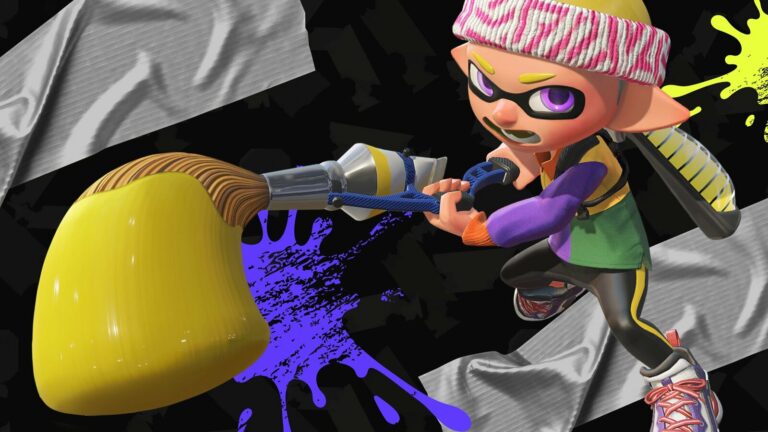 Splat Bomb
Killer Wail 5.1
Unlockable from Ammo Knights (Level 7)
The Inkbrush is really versatile and extremely useful for creating paths throughout the map. It's a pretty thin inking line, meaning it's not going to be your go-to for widespread inking like the Heavy Splatling, but for a more technical support for offence players, it's great.
Solid offensively too, it's an interesting weapon to get good with, although if you're playing in public matches with random people then you're probably going to find it difficult to get some good hours under your belt with it.
We'd probably recommend going for some of the other weapons on our list at least until Nintendo potentially buff the weapon.
Dualie Squelchers 
Unlockable from Ammo Knights (Level 8)
Brilliant for close-to-medium range combat, the rate of fire of the Dualie Squelchers are essentially the SMG of the Splatoon 3 world.
They're not great at covering the battlefield with ink, so they're best used in a team composition that includes plenty of heavy-inking weaponry, but the sheer amount of damage that they do over such a short space of time makes them a great choice, especially for newer players.
They're not going to even tickle your enemies at long range, but Splatoon 3 really isn't a long-ranged metagame at the minute, it's all about that medium range, and it's here where they excel.
---
REEF LUX 450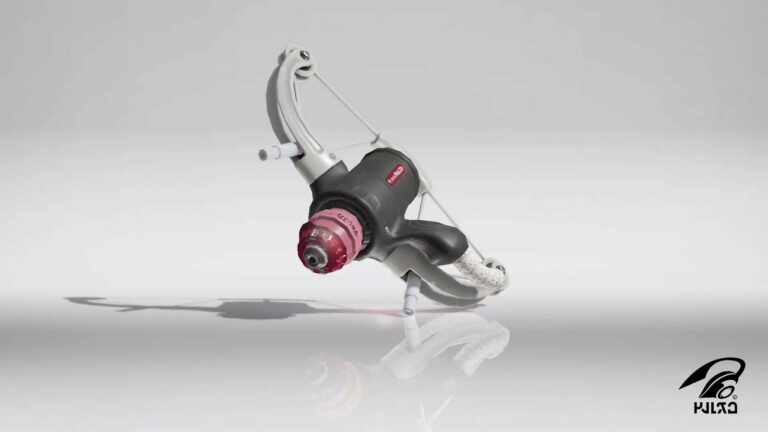 Curling Bomb
Tenta Missiles
Unlockable from Ammo Knights (Level 10)
A great weapon for taking down multiple enemies at once and for ink coverage, the Reef Lux 450 is a solid all-rounder, even if it isn't best-in-class for either category at the minute.
The weapon requires a bit of charge to be very effective, but if you're finding yourself stalking at the back of the battle while more excitable teammates fly into the action, this could be a great addition to any lineup.
We'd love to see it buffed slightly on the damaging side, and it's a bit tricky to line up shots with, but if you're needing a weapon that can help out on both sides of a game, attack and defence, it's solid.
---
Splatoon 3 tier list: C tier
Splat Brella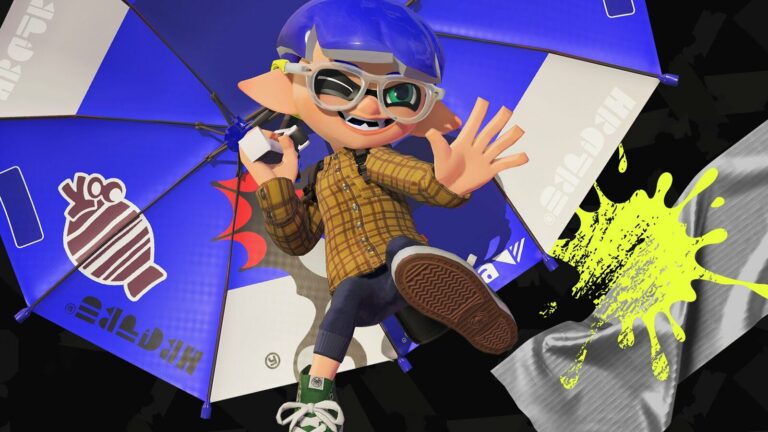 Sprinkler
Triple Inkstrike
Unlockable from Ammo Knights (Level 5)
Look… the Brella are weird. They're not the best at anything, and honestly, we feel like picking them is more like a self-imposed challenge than anything, but, if you HAVE to pick one, go for the Splat Brella.
It's good at close range, and it's got good shielding capabilities, but it doesn't cover turf well and if you're facing more than one enemy you might as well jump off the map.
They're a really interesting concept and they're a tier of weapon we're begging Nintendo to update soon, as the game doesn't really have a place for a weapon like the Splat Brella.
---
Splatoon 3 guides:
Related Products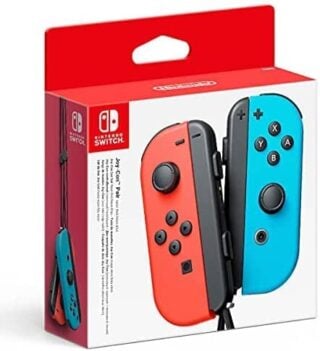 Nintendo Switch Joy-Con Pair
Pokémon Scarlet and Violet Dual Pack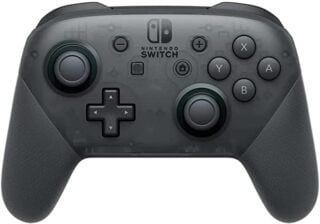 Nintendo Switch Wireless Pro Controller
Other Products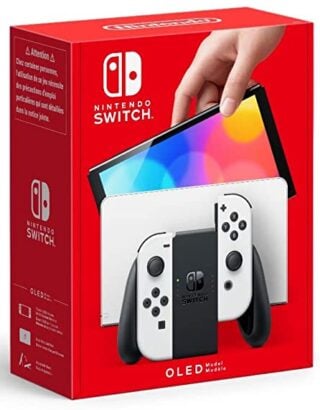 Nintendo Switch OLED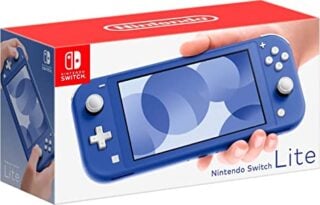 Nintendo Switch Lite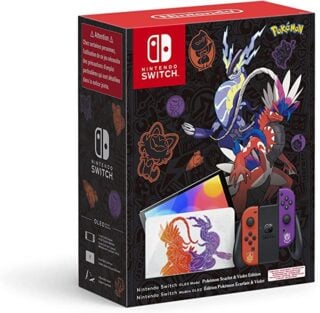 Nintendo Switch OLED - Pokemon Scarlet and Violet Limited Edition
Some external links on this page are affiliate links, if you click on our affiliate links and make a purchase we might receive a commission.