PS5 storage upgrade: How to install a new PS5 SSD
Choose the right SSD and install it in your PlayStation 5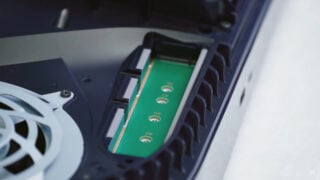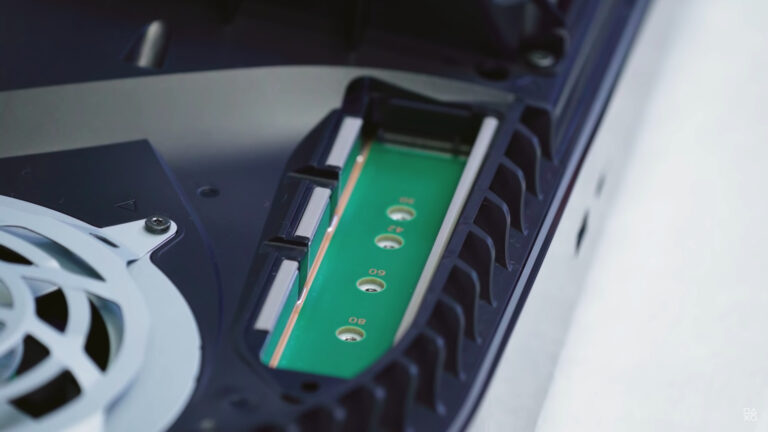 If you want to know how to upgrade your PlayStation 5's storage by adding a fast SSD (Solid State Drive), our guide is designed to help you.
It's still early days when it comes to adding extra memory to your PS5, but the feature is finally rolling out to beta testers and should be available to everyone else at some point in the future.
This guide will help you tell the difference between internal SSD storage and external USB storage. It'll then help you find an internal SSD that is actually supported by the PS5, and will then show you how to install it.
PS5 STORAGE UPGRADE: The difference between internal and external PS5 storage
Players can already expand their PS5's storage by attaching an external drive to it through a USB port.
External USB storage can be cheap to buy – with a bit of searching you can find 2TB for as low as $60 / £50 – but it has limitations on the PS5.
Because PlayStation 5 games are developed with extremely fast storage in mind, PS5 games can't actually run off an external drive.
That's because the PS5's built-in SSD can read data at 5500MB/s, but the USB 3.0 ports on the PS5 can only handle a maximum of 625MB/s. Even if you had an external drive that used the maximum speed of USB 3.0 (which many don't), it would still be reading far slower than PS5 games need.
That doesn't make it completely useless – external drives can still happily run PS4 games, and can also be used to store PS5 games you aren't playing (you'll just need to copy them over to the main PS5 SSD when you're ready to play them).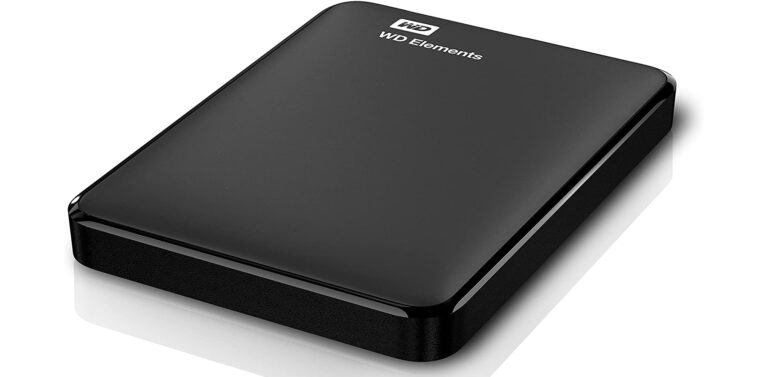 To summarise, here's what an external USB drive can do when it's plugged into a PS5:
It

CAN'T

play PS5 games
It

CAN

play PS4 games
It

CAN

store PS4 and PS5 games (PS5 games need to be copied to the SSD later)
If you want to expand your PS5's storage to hold more PS5 games that you can play right away, that's where internal storage comes into play.
The PS5 comes with an 825GB SSD built in, of which only around 660GB can be used.
Increasing this storage involves opening up the console and finding its internal SSD mount, where you can attach another SSD (as long as it meets Sony's specifications).
Once you install this internal SSD, here's what it can do:
It

CAN

play PS5 games
It

CAN

play PS4 games
It

CAN

store PS4 and PS5 games
There's just one problem. Not all SSDs are built equal, and their read speeds can vary wildly. The one inside the PS5 can read at an exceptionally fast speed, and any SSD you buy for it will need to be able to match this speed. That's where the next part of our guide comes in.
PS5 STORAGE UPGRADE: How to find an internal SSD supported by PS5
At the time of writing, the vast majority of internal SSDs – almost all of them, in fact – will not work on the PlayStation 5.
That's because the 5500MB/s read speed of the console's own SSD is very much on the high end of the scale, at least at the time of writing.
The specific type of drive you'll need to get is a PCIe Gen4 x4 M.2 NVMe SSD, which can be a bit of a mouthful. Basically, what this all means is:
PCIe Gen 4 is the type of interface the PS5's storage slot uses.
x4 is the width of the slot (it has four lanes).
M.2 is the form factor of the drive – it's shaped like a stick of gum.
NVMe is the protocol that affects the speed of the data transfer.

Sony also says your SSD needs to have some sort of cooling structure involved, which usually means a heatsink. This is because drives running at speeds like this can generate a lot of heat, and without some way to cool it down this could result in serious damage to the console.
Some SSDs have heatsinks already attached, but for others you'll need to buy and attach your own. You need to be careful to make sure that the whole thing – the SSD with the heatsink attached – is no bigger than 25mm wide and 11.25mm high, or it won't fit in the PS5.
Here are Sony's full specifications for what it considers a compatible SSD. It's quite technical, but when you're buying one it should serve as a checklist – at least in theory, but we'll get to that – of everything it has to do.
Basically, if the potential SSD you're looking at doesn't meet all of these criteria, it almost certainly won't work on the PS5.
Interface: PCIe Gen4 x4 M.2 NVMe SSD
Capacity: 250GB – 4TB
Cooling structure: Using an M.2 SSD with your PS5 console requires effective heat dissipation with a cooling structure, such as a heatsink. You can attach one to your M.2 SSD yourself, either in a single-sided format, or double-sided format. There are also M.2 SSDs that have cooling structures (such as heatsinks) built in.
Sequential read speed: 5,500MB/s or faster is recommended
Module width: 22mm width (25mm width is not supported)
Form Factor: M.2 type 2230, 2242, 2260, 2280 and 22110.
These numbers can be found on retail listings for M.2 SSD devices. The first two digits refer to the width, the remaining digits to the length.
Socket type: Socket 3 (Key M)
Total size including cooling structure:
In millimeters: smaller than 110mm (L) x 25mm (W) x 11.25mm (H).
In inches: smaller than 4.33in (L) x 0.984 in (W) x 0.442in (H).
See below for full requirements.
Length
The following M.2 SSD lengths are compatible with PS5 consoles:
30mm, 42mm, 60mm, 80mm, 110mm (corresponding to the form factor type, per above).
Width
A 22mm-wide M.2 SSD module is required.
The total structure (including an added cooling structure) cannot exceed 25mm (0.984in).
Height
The total height of the M.2 SSD and its cooling structure (such as a heatsink) – whether built-in or separate – must be less than 11.25mm (0.442in).
The height must also be in the right place, in relation to the M.2 SSD's circuit board:
The size below the board must be less than 2.45mm (0.096in)
The total size above the board must be less than 8mm (0.314in)
The reason we say this works 'in theory' is because Sony has also pointed out that it "cannot guarantee that all M.2 SSD devices meeting the described specifications will work with your console and assumes no responsibility for the selection, performance or use of third-party products".
Essentially, what this means is that even if you find an SSD that seems to fit the bill, there's still no 100% certainty that it will work in your PS5, at least not until it has been officially confirmed to do so.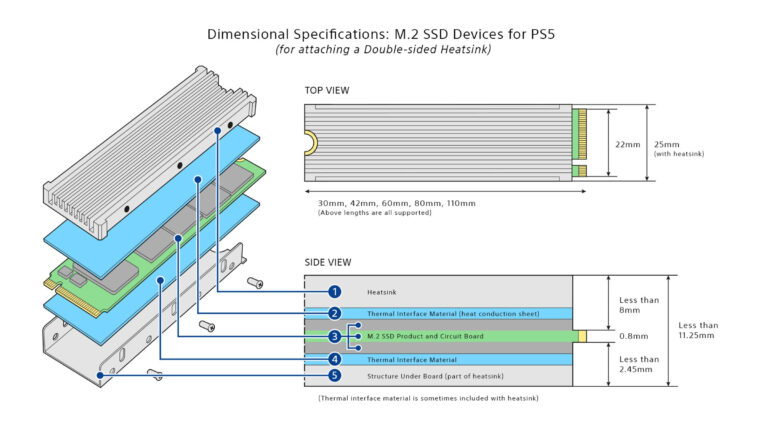 Now that Sony has released these specifications and storage manufacturers have started testing their SSDs in the console, you'll likely start to see more SSDs being advertised as PS5-ready.
Seagate, for example, just confirmed that its FireCuda 530 SSD (which comes either with or without a heatsink included) will work on the PS5, so that may be one to keep an eye out for (although at $274.99 for 1TB it's certainly on the pricey side).
Our advice, then, is to not buy an SSD – even if all the specifications fit Sony's requirements – until it's been confirmed by either Sony, the SSD's manufacturer or other customers who previously bought it that it definitely works with the PS5.
It may mean a little bit of extra detective work, but it'll hurt a lot less than spending potentially hundreds on the wrong thing.
How to install an internal SSD in your PlayStation 5
Once you've got your new SSD and you know it's going to work, there's just the small matter of installing it.
To do this, you're going to need to open up your PS5, remove the cover for the expansion slot, attach the new SSD, screw it into place then attach the cover again.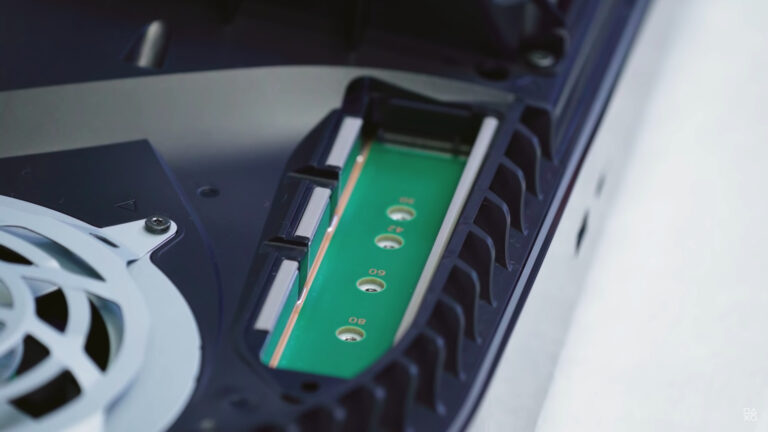 This will involve using a #1 Phillips or cross-head screwdriver, and Sony even recommends you use a small flashlight so you can see what you're doing (use your phone's torch if it has one).
At this point, we're going to hand over to Sony, because this can be a slightly fiddly process and it's best if the instructions came straight from the horse's mouth.
With that in mind, head to Sony's PlayStation support page here, where you'll find full step-by-step instructions on how to open your PS5 console and install your SSD.
Again, it's worth stressing that at the time of writing, only PS5 beta users are able to install a new SSD. If you aren't in the beta programme, the expansion slot still hasn't been activated at this point. We'll update this guide once it's available for all users.
Related Products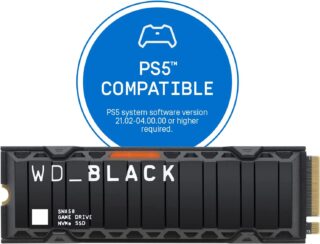 WD_BLACK 500GB M.2 SSD with Heatsink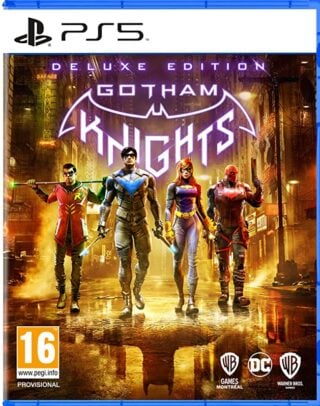 Gotham Knights - Deluxe Edition (PS5)
Other Products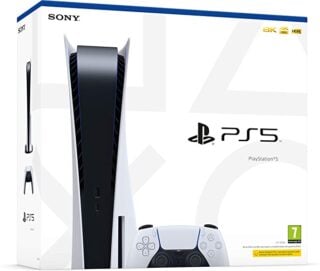 PlayStation 5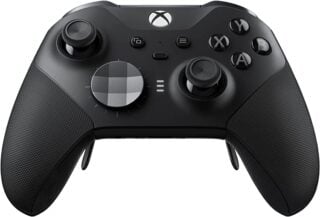 Xbox Elite Series 2 Wireless Controller
Some external links on this page are affiliate links, if you click on our affiliate links and make a purchase we might receive a commission.