Pikmin 4 Rock Onion location
How to find the Rock Onion which grows Rock Pikmin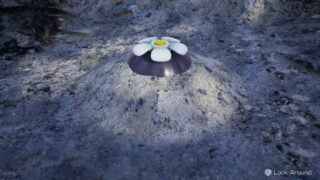 Pikmin 4 Rock Onion location is the subject of this guide, which will show you how to find and unlock the Rock Pikmin.
Rock Pikmin can smash glass barricades and stun enemies with their powerful impact. You'll also need them to defeat certain types of enemies in the game.
Because the Rock Onion (or Black Onion) is located in one of the latter areas of the story, you may want to consider reading on only if you don't want some endgame areas spoiled.
---
Pikmin 4 Onion Locations
Purple Online location | White Onion location | Ice Onion Location | Rock Onion Location | Pink Onion Location
---
How to unlock the Rock Onion in Pikmin 4

To find the Rock Onion in Pikmin 4, you'll need to have seen the first ending to the game and unlocked the fifth area, Giant's Hearth.
The Onion is located at the south of the map, behind a wall that will require three Bomb Rocks to destroy. You'll also need to have cleared the burnable obstacles in order to reach this area.
Here you'll find the Rock Onion guarded by a Sovereign Bulblax, one of the most tricky boss enemies in the game. We recommend bringing plenty of Ice Pikmin to prevent it from using its powerful moves.
Once defeated, you'll find the Rock Onion behind the Bublax. Return it to your ship and you'll be able to grow Rock Pikmin!