Pikmin 4 Pink Onion location
How to find the Pink Onion and grow Winged Pikmin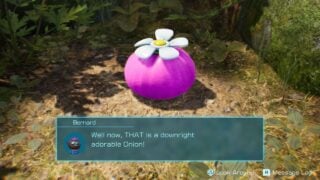 Pikmin 4 Pink Onion location is the subject of this guide, showing you how to find and unlock the function to grow Winged Pikmin.
Winged Pikmin are incredibly useful for transporting items such as treasure, and accessing them in places other types of Pikmin cannot.
You can find Winged Pikmin in many caves during the story, but the Pink Onion required to grow them is located in the final area of the game.
So it's worth noting, this guide contains some spoilers for Pikmin 4 – don't read if you want to keep everything a surprise!
---
Pikmin 4 Onion Locations
Purple Online location | White Onion location | Ice Onion Location | Rock Onion Location | Pink Onion Location
---
How to unlock the Pink Onion in Pikmin 4

To find the Pink Onion in Pikmin 4, you'll need to have unlocked the final area of the game, Primordial Thicket.
The item is located in the east of the map, but you'll need to have unlocked White Pikmin in order to reach and carry it. White Pikmin can be found in caves during the campaign, or you can grow them after finding the White Onion.
Once you have ten White Pikmin, throw them up to the poison-spewing holes on the level on which the Onion is located.
The Pikmin will destroy the poison holes and then push a nearby box, allowing you to access the Pink Onion and take it back to your ship.