Ogre Oustin – Rewards, Hard difficulty, Shiny Munchlax
Everything you need to know about Ogre Oustin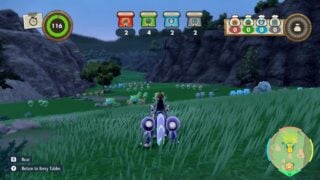 Ogre Oustin is a brand-new minigame that has been introduced in Pokemon Scarlet and Violet The Teal Mask.
In the minigame, which players will have to try during the main game, players have to pop balloons, which then reward the player with Mochi.
Players then take the Berries to color-coded bowls that are at the start of the course. Once Mochi has been deposited, players will then have to defend their pile from wild Greedant and Skwovet who will attempt to steal the Berries.
Ogre Oustin can be played in both single and multiplayer and features many rewards, including a special Shiny Munchlax.
But what are the best strategies for playing Ogre Oustin? How do you defeat Hard Mode? Find out in our Ogre Oustin guide.
Pokemon Scarlet and Violet Guides:
Pokemon Scarlet and Violet walkthrough, tips, and Pokemon locations | Roaring Moon location | Iron Valiant location | Shiny sandwich recipes | Pokemon Scarlet and Violet Legendaries | How to find Shiny Pokemon in Scarlet and Violet
Ogre Oustin Rewards

Exp Charm
The first time you take part in Ogre Oustin as part of the story, you'll be given the Exp. Charm. This item gives your Pokemon 1.5x more experience from battle.
Fairy Feather
Completing Ogre Oustin on Normal mode will reward you with the Fairy Feather, which is a held item that boosts the power of fairy-type moves.
You'll have to complete 6 rounds in order to clear normal difficulty, and you'll also have to have completed the mode on easy mode in order to be eligible for the reward.
Shiny Munchlax
For completinng Ogre Oustin on Hard, you'll receive a Shiny Munchlax. For more information on the Shiny Munchlax, check out our guide.
Random Rewards
The following items can be earned randomly while playing Ogre Oustin:
Mochi
Mints
EV-Reducing Berries
Feathers
EXP Candy
Tera Shards
Tiny Mushroom
Big Mushroom
Big Bamboo Shoot
Enigma Berry
Jaboca Berry
Keel Berry
Maranga Berry
Micle Berry
Rowap Berry
Masterpiece Teacup
Prism Scale
Reaper Cloth
Unremarkable Teacup
---
Ogre Oustin Hard Mode Tips
Ogre Oustin on hard mode is one of the toughest challenges in modern Pokemon games. While it's technically possible in single-player, from our testing, it's incredibly difficult, and we highly recommend playing in Multiplayer.
We recommend that when playing in multiplayer, one player patrols the tables, protecting them from Pokemon while the other players collect.
Each player can collect 30 berries at once. Make sure you each have a full collection of berries before you return to the table, as this will make the Pokemon meter fill slower, making it slightly easier to defend. If you find yourself in trouble, you can always leave two players to defend while two players gather.
Related Products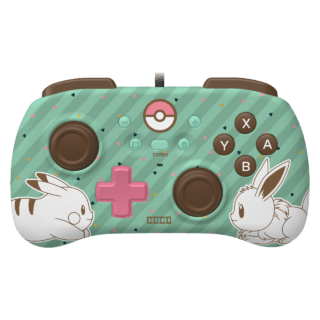 Horipad Mini (Pokémon: Pikachu & Eevee) for Nintendo Switch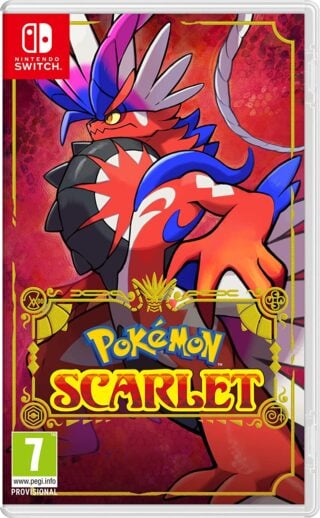 Pokémon Scarlet
Other Products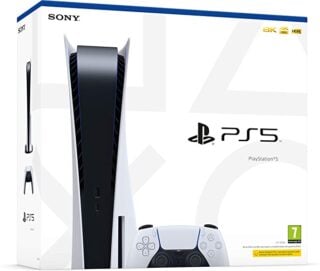 PlayStation 5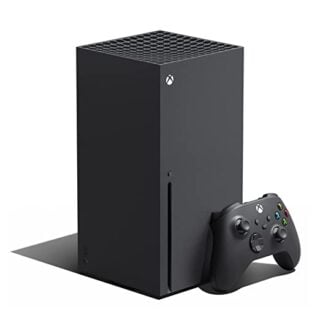 Xbox Series X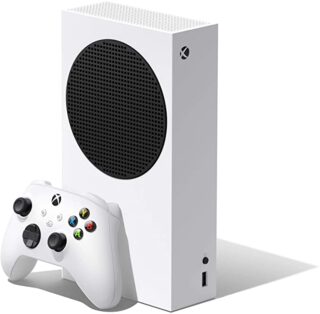 Xbox Series S
Some external links on this page are affiliate links, if you click on our affiliate links and make a purchase we might receive a commission.