NBA 2K22 locker codes July 2022: Free MyTeam players and packs
Find all the active NBA 2K22 locker codes in our regularly updated list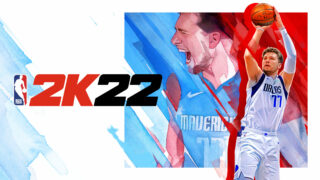 NBA 2K22 locker codes are limited-time keys which can be entered for rewards in MyTeam mode.
NBA 2K22 is the latest game in the long-running NBA 2K series, and is arguably the best entry in the series yet.
With our list of NBA 2K22 locker codes, you can boost your MyTeam with new players and items
New NBA 2K22 locker codes appear on a frequent basis, sometimes without warning, and this list will update as new codes are added.
Some codes also expire after a while, so we've added some of the most recent expired codes too, just in case you have a different code that isn't on our list and want to know if it's still active.
---
New NBA 2K22 locker codes
SEASON-8-MYTEAM-100-TOKENS – 100 Tokens
FOREVER-CODE-FROM-ASK-A-DEV – MyTeam Board


---
Recently expired NBA 2K22 locker codes
These codes no longer work, but are listed here for reference.
SUMMER-OKC-GSW-NBA2K – Pink Diamond Player or higher
MAGIC-THUNDER-NBA2KSL – Pink Diamond Player or higher
NBA2K-SUMMER-HOU-ORL – Pink Diamond Player or higher
2K23-COVER-DEVIN-BOOKER – Invincible Dark Matter Devin Booker
HAPPY-4TH-OF-JULY-MYTEAM-7QN6W – Diamond Contract, 76 Tokens or HOF Badge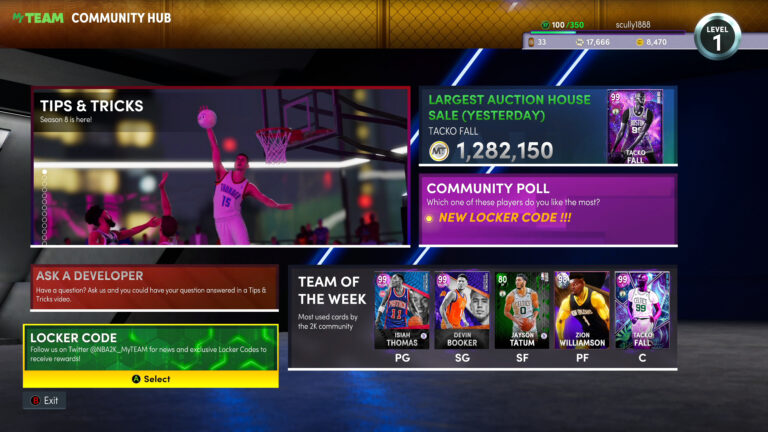 ---
How to redeem NBA 2K22 locker codes
In order to redeem locker codes for NBA 2K22 you can follow our step-by-step guide below:
Load up the game and go to MyTeam mode (found on the Home tab)
On the MyTeam mode's Home tab, choose the MyTeam Community Hub option, then choose Locker Code.
Enter your code, making sure you haven't spelt it wrong
You should then either get the reward instantly, or get a Drop the Ball mini-game to determine your reward.