MultiVersus Superman Guide: Moves and strategies
Learn all the moves and how to master DC's Superman in Warner Bros' fighting game MultiVersus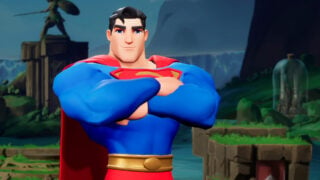 This MultiVersus Superman guide will give you the moves and strategies you need to master the DC superhero.
If you want to know how to use Superman's special moves, this guide breaks them all down and gives tips on how to use them.
It also gives general strategies on the best way to use Superman when fighting against opponents online.
And if you (somehow) don't even know who Superman is, we've got you covered there too.
Latest Update
MultiVersus game director Tony Huynh has warned players of the dangers of Superman's rapid-punch move.
Superman's side standard attack, dubbed the Kryptonian Kombo, is a series of quick punches that can do a lot of damage. However, one player asked Huynh if it could be cancelled once it started.
Showing a video of Superman standing on Bugs Bunny's rocket and punching away until it flew him off the screen, the user asked if this was a glitch.
"Not a glitch," he replied. "Once you do the rapid punch you are committed."
For more MultiVersus guides and tips, consider reading our full MultiVersus guide for strategies on every character, as well as our MultiVersus unlockables guide which details unlockable variants, taunts, emotes and more.
MultiVersus Superman guide – Who is Superman?
Superman is one of the most famous superheroes of all time, and one of DC Comics' most popular characters.
Also known as the Man of Steel, Superman's real name is Kal-El. Right before his home planet Krypton was destroyed, Kal-El's parents sent him to Earth in a small spaceship, where he was adopted by the Kents and named Clark.
Superman has a load of amazing abilities that by Earth's standards are superhuman. He can fly, he's impossibly strong, his body is bulletproof and he can use his eyes to see through things and melt things.
Superman is the oldest character in MultiVersus by a mere 12 days, having first made his debut in Action Comics #1 in April 1938 (less than a fortnight before Bugs Bunny first appeared on-screen).
In MultiVersus, he's voiced by George Newbern, who's voiced Superman in a range of media, including the Justice League and Justice League animated series and the Injustice video games.
---
MultiVersus Superman guide – Skin variants
Superman's default skin is his trademark blue and red outfit, complete with red cape and 'S' emblem.
At launch, he has one variant, which is called 'One Million'.

This is a reference to Superman Prime, an even more powerful version of Superman who left Earth in the 21st century, travelled time and space, and ended up lasting until the 853rd century by becoming the living embodiment of the sun.
The name is based on DC One Million, a special series of comics published in 1998 that pretended to be set a million issues into the future.
The One Million variant can't be unlocked through gameplay, and has to be bought with 1500 Gleamium (the game's premium currency).
---
MultiVersus Superman guide – Fighting strategies
Superman is a 'tank' character in MultiVersus, which means he's been designed to soak up a lot of damage and ideally take the pressure off his partner.
His standard attacks can be strong but almost all of them need to be charged to get the most out of them.
As such, players have to be willing to take some hits if they're going to get the most out of him, because you're going to have to get in close and charge his attacks while opponents are likely hitting you first.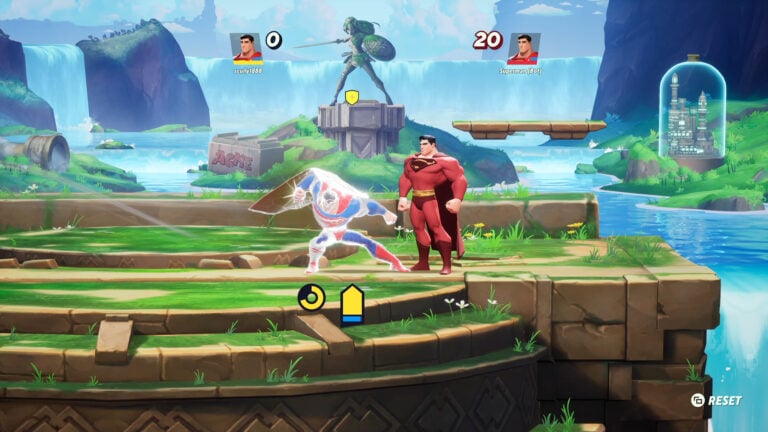 An alternative strategy is to focus on Superman's 'Ice Breath' move, which if used enough will temporarily freeze the opponent in a block of ice. This then gives you time to freely charge a powerful attack.
It's also worth noting that Superman is one of only a couple of characters (including Batman) who can dodge upwards or diagonally upwards from a standing position, giving players more options when evading attacks.
---
MultiVersus Superman guide – Moves
Ice Breath
(Neutral, ground or air)
Superman's Ice Breath move does what it says on the tin – it makes him blow a wintry cloud onto the ground.
Opponents who are hit by Superman's Ice Breath will be pushed back a little, but more importantly they'll also get an 'ice' debuff, which makes a number appear next to them.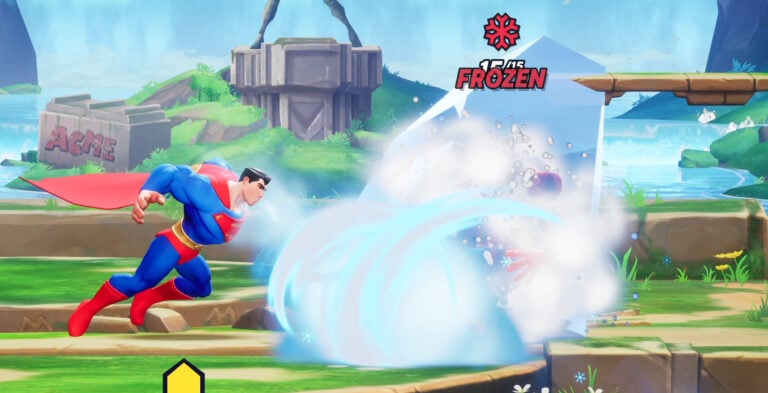 If they continue to be hit with Ice Breath and this number reaches its maximum, they'll be frozen in a giant block of ice, exposing them to attack, and will have to bash buttons to get out of it.
If your ally is hit by the Ice Breath, their next attack will also do ice damage – alternatively, they can fire a projectile through it to add ice damage to it too.
Meanwhile, any opponent projectiles that pass through the Ice Breath will slow down.
---
Locomotive Charge
(Side, ground)
This is a dash attack which, on paper, seems pretty straightforward – Superman dashes forwards and delivers a powerful punch.
If you charge the attack before releasing it though, a small cursor will appear, which you can move around.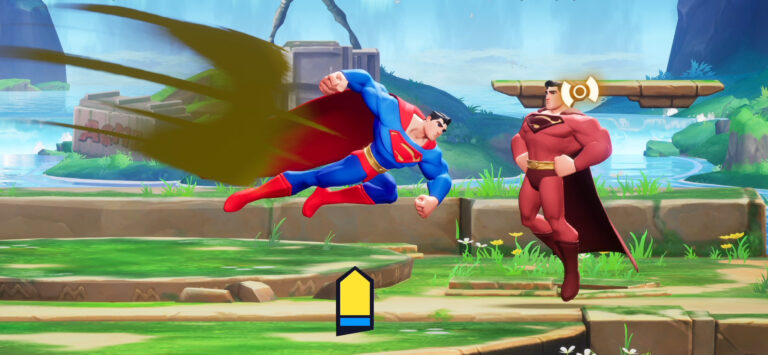 When you release the button, Superman will dash in the direction of the reticule, meaning if you think opponents are going to try to jump out of the way you can aim a bit higher.
The punch will also have armour applied, meaning normal attacks can't break it unless they're special purple armour-breaking attacks.
---
Ten-Ton Tackle
(Side, air)
Because you don't really have time to move a cursor around while you're in the air, Superman's Side Special is a different move when he's skyward.
Instead, Superman flies sideways for a while – the longer you hold the button down, the longer he'll continue to fly.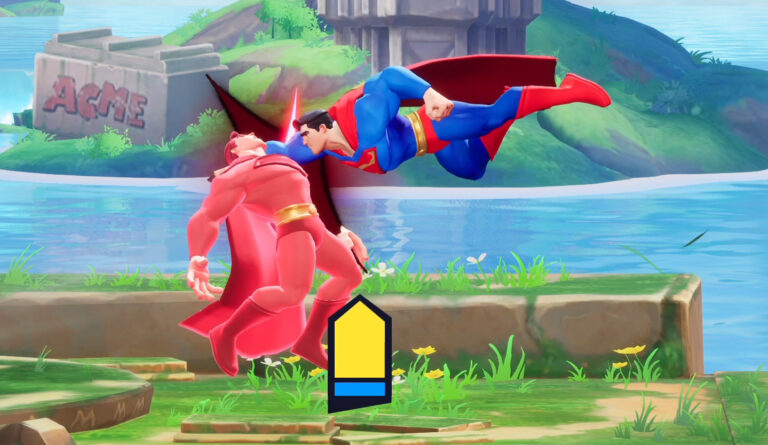 His direction of flight can be controlled, and if he makes contact with an enemy while flying he'll grab them, break their armour and punch them.
This can be a really useful move for quickly approaching and attacking characters who rely heavily on armour, such as Wonder Woman.
---
Meteor Liftoff
(Up, ground)
This move takes a little while to perform but can be potentially devastating if you manage to catch anyone with it.
After charging up for a couple of seconds, Superman launches up into the air then comes hurtling back to the ground.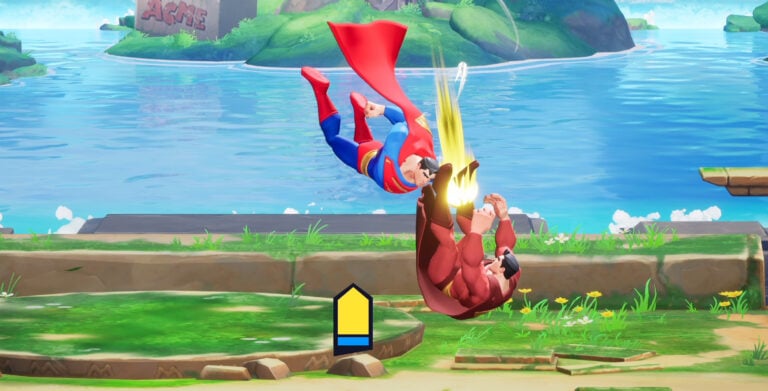 It's the final hit when he reaches the ground that causes the most impact, and if an opponent is weak enough it can slam down into them hard enough that they'll bounce right up into the sky (potentially KO'ing them).
If you're close to an opponent when Superman takes off you can potentially hit them three times – when Superman launches up, when he starts coming down and when he hits the ground.
---
Go Long
(Up, air)
If you're in the air when you perform an Up Special you won't perform the Meteor Liftoff.
Instead, Superman will lunge upwards, making a grab motion.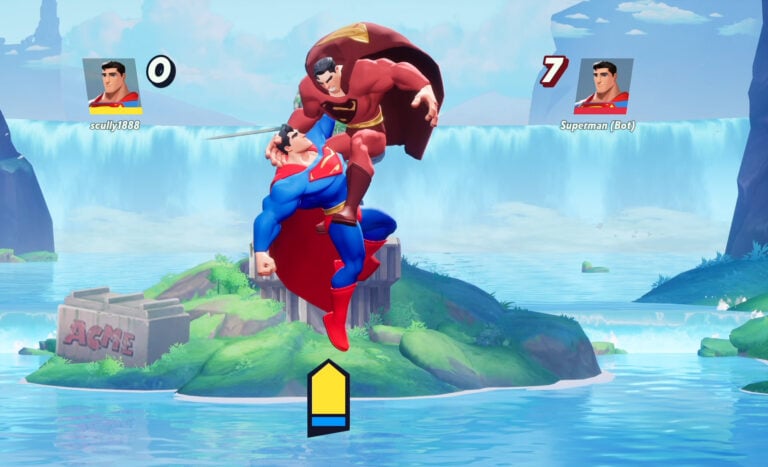 If anyone is unlucky enough to get in his way, he'll grab them and break their armour.
You can then press a direction on the stick to make him throw them in that direction, with the strength dictated by how much damage they have.
This can be useful against weakened opponents you jump a lot, as you can just pluck them out of the air and throw them off the stage.
---
Heat Vision
(Down, ground or air)
Superman's final move is his Heat Vision attack, which sees him creating a small laser path on the ground.
This path then ignites, creating a fire projectile across the ground, doing damage to anyone in the way.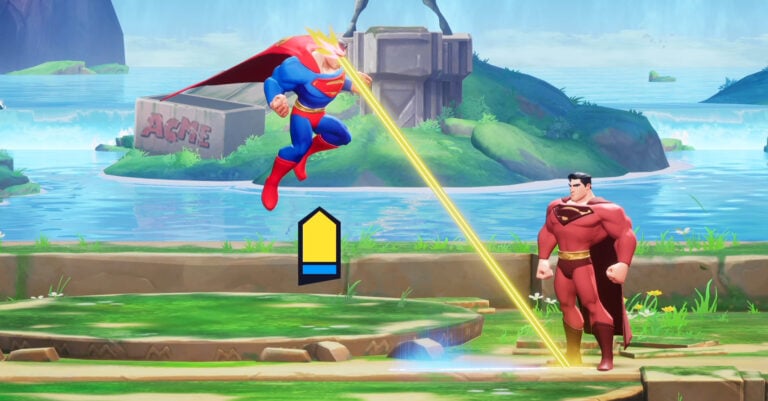 Not only does this fire knock enemies into the air, it also deals them a brief fire debuff which does a little extra damage.
This can be performed in the air too and is actually a little more effective, because it lands further ahead of Superman and therefore doesn't require the opponent to be standing right next to him.
---
MultiVersus Guides
MultiVersus characters | MultiVersus tier list | MultiVersus Guide | MultiVersus unlockables guide | Finn MultiVersus guide | Garnet MultiVersus guide | Iron Giant MultiVersus guide | LeBron James MultiVersus guide | Reindog MultiVersus guide | Superman MultiVersus guide| MultiVersus Gizmo guide
---
Related Products
Other Products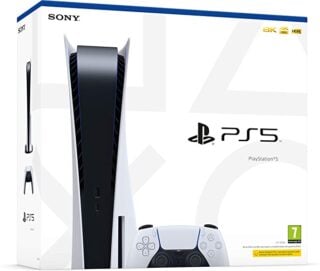 PlayStation 5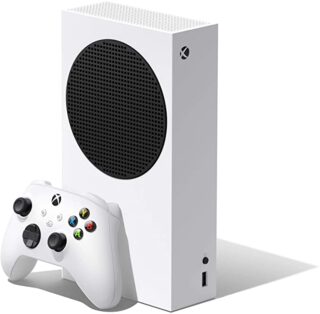 Xbox Series S
Some external links on this page are affiliate links, if you click on our affiliate links and make a purchase we might receive a commission.