MultiVersus Rick guide: Moves and strategies
Learn all the moves and how to master Rick in Warner Bros' fighting game MultiVersus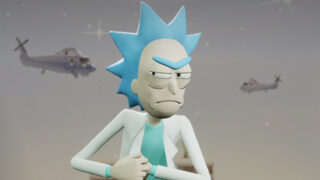 This MultiVersus Rick guide will give you the moves and strategies you need to master the Rick & Morty protagonist.
If you want to know how to use Rick's special moves, this guide breaks them all down and gives tips on how to use them.
It also gives general strategies on the best way to use Rick when fighting against opponents online.
And if you don't even know who Rick is, we've got you covered there too.
For more MultiVersus guides and tips, consider reading our full MultiVersus guide for strategies on every character, as well as our MultiVersus unlockables guide which details unlockable variants, taunts, emotes and more.
MultiVersus Rick guide – Who is Rick?
Rick Sanchez is one of the two main protagonists in Cartoon Network's Adult Swim animated series Rick & Morty.
Although he's an incredible inventor, he's also an unhinged alcoholic who has no concern for who he offends.
Rick drags his poor grandson Morty – who's generally a nervous wreck – along on his adventures through space and time, an experience which often leaves Morty terrified and struggling to keep it together.
Rick is voiced by Justin Roiland in the show, and that's the case here too – though mainly because Rick's lines appear to have been lifted directly from the show.
---
MultiVersus Rick guide – Skin variants
Rick's default skin is his standard outfit from the show – a white shirt and brown trousers.
At launch, he has one variant, which is called 'SEAL Team Rick'.

This is based on the elite special operations unit in the show which is fielded by the Council of Ricks to protect the Citadel.
The SEAL Team Rick variant can't be unlocked through gameplay, and has to be bought with 350 Gleamium (the game's premium currency). This is around $3.50.
---
MultiVersus Rick guide – Fighting strategies
Rick is listed in the game as an 'Expert' character, which generally means he has a less conventional set of moves than you'd expect from a typical Smash Bros style fighter.
He's also a Mage character, which means he's at his best when he's attacking enemies from a distance.
Most of Rick's important moves, including his portal, have a lengthy cooldown, so if you and your partner are able to stack perks that reduce cooldown times that'll be a huge help.

His Standard Up attack has a pretty good range and does good damage, so if you're the sort of player who likes picking opponents out of the air and knocking them off the top of the screen, it's very useful.
The ability to spawn Meeseeks characters and send them off in various directions is also something that can really confuse an opponent, but it requires a lot of practice to really get the most out of them. By the time you master them, you can set them up to play a part in combos.
Ultimately, Rick's moveset is so unique that there's a lot of combo potential there, but you have to be quite creative to figure out the best examples. Keep an eye on MultiVersus pros' Twitch streams to see how they use Rick because he's easily one of the most interesting characters in terms of allowing for experimentation.
---
MultiVersus Rick guide – Special moves
Meeseek and Destroy
(Neutral, ground)
Pressing the Special button without a direction will make Rick summon a Meeseeks character who'll run forward and damage an opponent if it hits them.
The Meeseeks can be directed if you move the left stick immediately after pressing the Special button. Pressing in the opposite direction to the one you're facing will send them running behind you.

Pressing Up will make the Meeseeks do an uppercut, while pressing Down will make it pull out a golf club and prepare a swing.
This golf club Meeseeks will only swing when an enemy gets close, meaning you can create some interesting combos by summoning a golf club Meeseeks then knocking the opponent into them.
The golf club version will also swing at projectiles, reflecting them back in the opposite direction.
---
Meeseeks, Up Here
(Neutral, air)
If you're in the air, summoning a Meeseeks will do something different.
Instead of sending them running around on the ground, pressing the Special button in mid-air will summon a Meeseeks who'll try to keep Rick in the air.

The Meeseeks will flap his arms to keep you afloat for a while, and will eventually disappear.
Because this move carries Rick away a fair distance to the side, it can be a useful tool for getting out of scrapes on the ground. Simply jump up and hit the Special button to be whisked away out of danger.
---
Basrick Portal Theory
(Side, ground or air)
Rick's Side Special is quite a complex one, and involves firing portals.
You can aim and fire his portal gun to create a portal on the screen. Once you've fired two, you can travel through one portal and appear in the other one. After this, though, the portals will shrink.

At this point, players can no longer travel between portals but projectiles can, meaning you can trick opponents with unexpected projectiles if you're clever with your portal placement.
This move can also be performed in the air, but the main difference is that if there aren't any portals yet you'll create two instead of one – one wherever you're aiming, and one where you currently are in the air.
When the portal is full-size, your partner can also pass through it if they dodge into it.
---
Polymorphrick Ray
(Down, ground or air)
Rick's Down Special sees him firing a slow projectile that sits for a while before detonating, affecting anyone nearby.
If your partner is caught in the detonation they'll get a 'morphized' buff, which makes them bigger, makes their projectiles bigger and increases the amount of damage they can do.

If an opponent is hit with the explosion, however, they'll be transformed into a tiny version of Reindog for a short while.
This mini-Reindog can't attack, and if it's hit it'll take more damage than normal.
---
Jetpack, NBD
(Up, ground or air)
This is a straightforward move that's typical of what you'd expect from an Up Special.
By performing it, Rick will briefly charge a jetpack, then launch upwards into the air with it.
If you perform it while on top of an opponent you'll do damage to them and knock them upwards.
Otherwise, it's a fairly basic move for a character who's otherwise spoilt for choice when it comes to bizarre ones.
---
MultiVersus Guides
MultiVersus characters | MultiVersus tier list | MultiVersus Guide | MultiVersus unlockables guide | Finn MultiVersus guide | Garnet MultiVersus guide | Iron Giant MultiVersus guide | LeBron James MultiVersus guide | Reindog MultiVersus guide | Superman MultiVersus guide| MultiVersus Gizmo guide
---
Related Products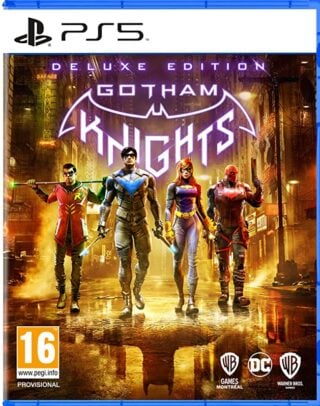 Gotham Knights - Deluxe Edition (PS5)
God of War Ragnarök (PS5)
Other Products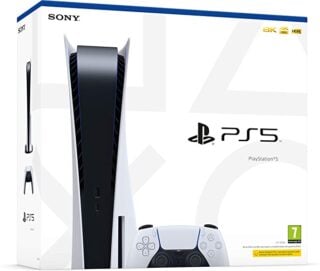 PlayStation 5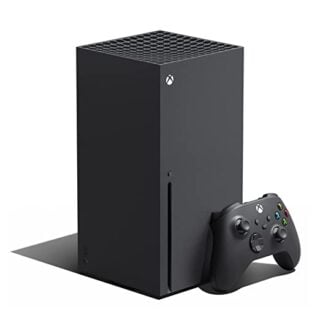 Xbox Series X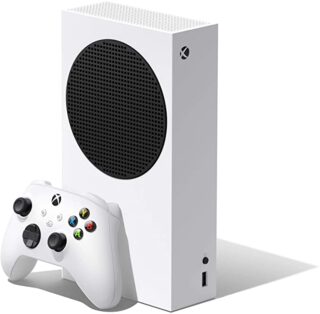 Xbox Series S
Some external links on this page are affiliate links, if you click on our affiliate links and make a purchase we might receive a commission.