MultiVersus Morty Guide: Moves and strategies
Learn all the moves and how to master Morty in Warner Bros' fighting game MultiVersus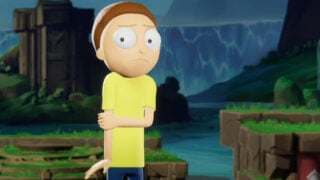 This MultiVersus Morty guide will give you the moves and strategies you need to master the Rick & Morty protagonist.
If you want to know how to use Morty's special moves, this guide breaks them all down and gives tips on how to use them.
It also gives general strategies on the best way to use Morty when fighting against opponents online.
And if you don't even know who Morty is, we've got you covered there too.
For more MultiVersus guides and tips, consider reading our full MultiVersus guide for strategies on every character, as well as our MultiVersus unlockables guide which details unlockable variants, taunts, emotes and more.
MultiVersus Morty guide – Who is Morty?
Morty Smith is one of the two main protagonists in Cartoon Network's Adult Swim animated series Rick & Morty.
While his grandfather Rick is an unhinged alcoholic inventor who has no concern for who he offends, Morty is the complete opposite – an awkward nervous wreck.
Morty is dragged along on Rick's adventures through space and time, an experience which often leaves him terrified and struggling to keep it together.
However, as the series has progressed, Morty has become increasingly more confident and self-assured.
Morty is voiced by Justin Roiland in the show, and that's the case here too – though mainly because Morty's lines appear to have been lifted directly from the show.
---
MultiVersus Morty guide – Skin variants
Morty's default skin is his standard outfit from the show – a yellow t-shirt and dark trousers.
At launch, he has one variant, which is called 'President Morty'.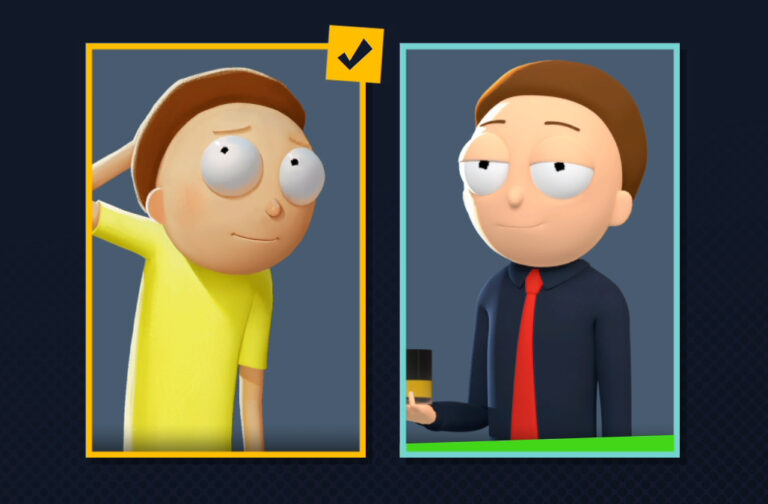 This is based on the season 3 episode The Ricklantis Mixup, where a Morty from a different reality becomes president of the Citadel.
The President Morty variant can't be unlocked through gameplay, and has to be bought with 500 Gleamium (the game's premium currency). This is around $5.
---
MultiVersus Morty guide – Fighting strategies
Morty is an interesting character in that while he's a bruiser – meaning he's technically supposed to get involved in close-quarters combat – many of his moves also focus on projectiles.
His Ground Neutral and Ground Up standard moves have him firing a snake laser, while his ability to spawn grenades with his Neutral Special means he can be dangerous from a distance.
Indeed, many of his other moves can be combined with his grenades to make them even more versatile.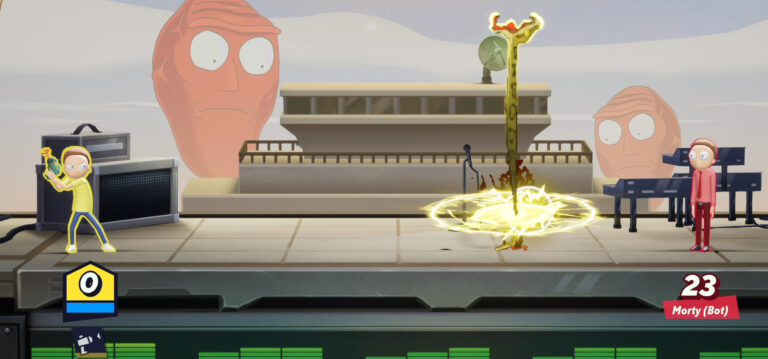 Performing the Ground Neutral standard move while there's an active grenade, for example, will see Morty fire a laser to blow it up (instead of the snake laser), meaning you can force them to detonate at key moments.
His projectiles are so effective, in fact, that we wouldn't be surprised to see his class maybe changing in the future.
Just before Morty was added to the game, MultiVersus' game director Tony Huynh stated on Twitter: "Morty might be closer to a mage. Does have some bruiser elements."
This is an accurate way of putting it, we reckon, meaning in the right hands with a player who's willing to take the time to learn the limitations of his projectiles, Morty could be a very dangerous character.
---
MultiVersus Morty guide – Special moves
It's a Grenade, I Think
(Neutral, ground or air)
By performing a Neutral Special attack, Morty will pull out and throw a grenade.
He can continue to throw grenades until he runs out of ammo.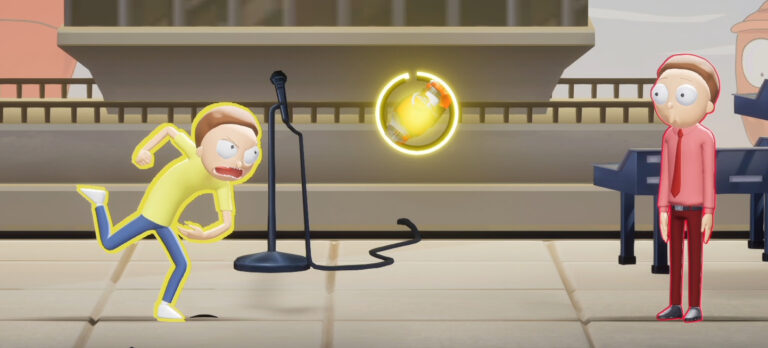 Morty starts with three grenades, and these continue to slowly replenish, as seen by a gauge underneath him.
Once thrown, you can either wait for the grenade to blow up, or use a Neutral standard attack to fire a laser gun at it, blowing it up instantly.
If Morty runs into his partner, he'll give them an idle grenade. This gives them 'grey health' (extra health) and the next time they perform an attack the grenade will fly in that direction.
---
Uh, Auto-Pilot?
(Up, ground or air)
Morty's Up Special sees him summoning the spaceship that he and Rick use in the show.
The ship appears then travels upwards, but doesn't do much more than this.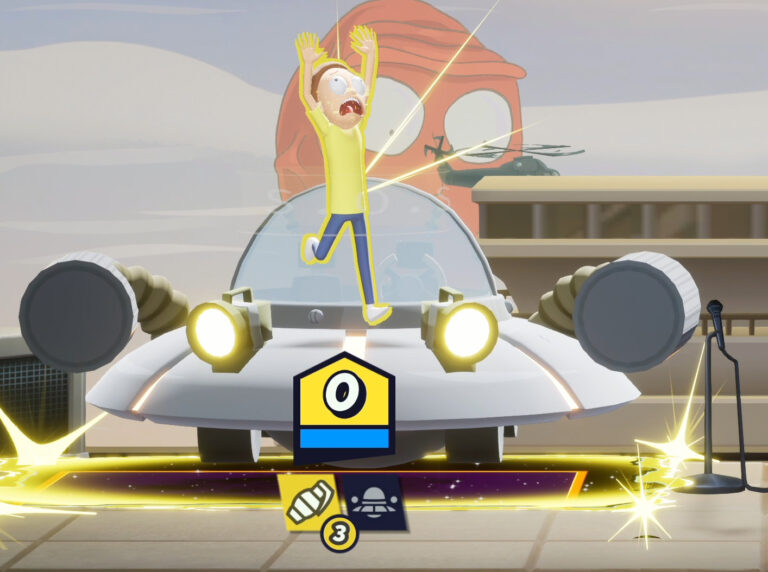 This may seem to be a fairly ineffective move at first, especially because it doesn't do any damage, but it does essentially create another, higher platform on the stage.
With clever use, players who jump a lot can use this platform as a resting point to replenish their jumps and air-dodges.
Its best use, however, is against opponents who like to hog the air, because the ship travels upwards so quickly you may be able to knock them onto it, forcing them up off the top of the stage.
---
Temporal Back-Up
(Down, ground or air)
This versatile move doubles as both a support move and a potential attack.
By performing the Down Special command, Morty will create a save point where he currently is (be that on the ground or in the air).
You can then continue to fight as normal, and after a while Morty will teleport back to the save point, while also slightly healing himself and his partner.


However, if you decide to press the Down Special command a second time, Morty will not only instantly teleport back to the save point, but right before he does he'll also drop a grenade.
This means you can theoretically place a save point, jump into a fistfight with an opponent then teleport away, leaving an explosive behind you.
The save point can also be used to help your partner if their damage is high. If the save point is active when your partner is hit off the edge of the stage, instead of dying they'll teleport to the save point, rescuing them.
---
Power of Earth
(Side, ground)
Power of Earth causes Morty to make a pillar of earth appear from under the ground.
Any opponents standing under the earth pillar when it emerges will take damage.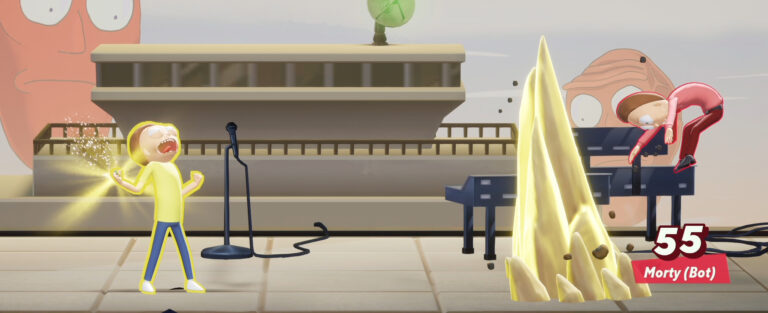 Although the pillar doesn't do a hell of a lot of damage, the fact you can choose where it pops up by holding down the Special button means it can be very useful for annoying opponents and keeping them at bay.
On top of that, there's no cooldown for the move, meaning you can spam it quite freely (as long as you perform the command once Morty's animation finishes).
Incidentally, if you hit a grenade with the pillar it'll split into two separate grenades.
---
Another Portal?
(Side, air)
Performing the Side Special in the air makes Morty do a different move, in which he enters a portal and appears in another one elsewhere on the stage.
By holding down the Special button you can move a cursor to determine where the exit portal will appear.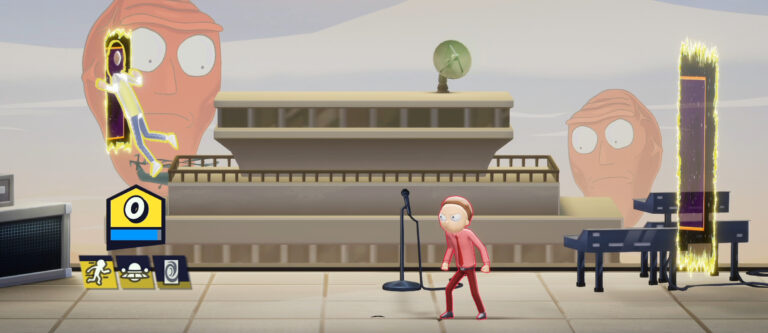 This is mainly useful as a move to get Morty out of tight scrapes, or get him closer to an opponent who's particularly skilled at keeping him at bay.
On top of this, the exit portal will stay in the air for a while, and any projectiles that Morty or his partner fire through it will speed up.
---
MultiVersus Guides
MultiVersus characters | MultiVersus tier list | MultiVersus Guide | MultiVersus unlockables guide | Finn MultiVersus guide | Garnet MultiVersus guide | Iron Giant MultiVersus guide | LeBron James MultiVersus guide | Reindog MultiVersus guide | Superman MultiVersus guide| MultiVersus Gizmo guide
---
Related Products
God of War Ragnarök (PS5)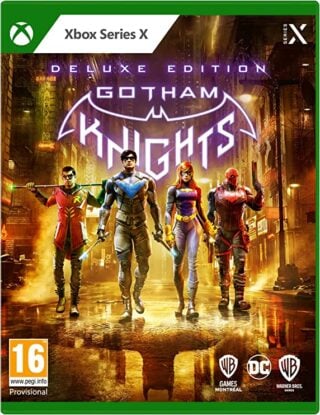 Gotham Knights - Deluxe Edition (Xbox Series X|S)
Other Products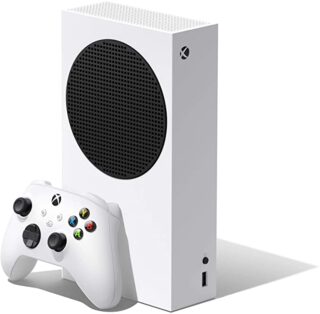 Xbox Series S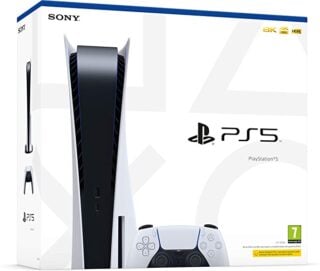 PlayStation 5
Some external links on this page are affiliate links, if you click on our affiliate links and make a purchase we might receive a commission.