MultiVersus Iron Giant Guide: Moves and strategies
Learn all the moves and how to master Iron Giant in Warner Bros' fighting game MultiVersus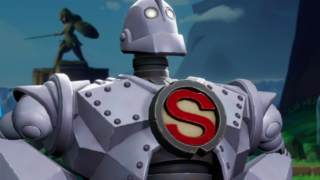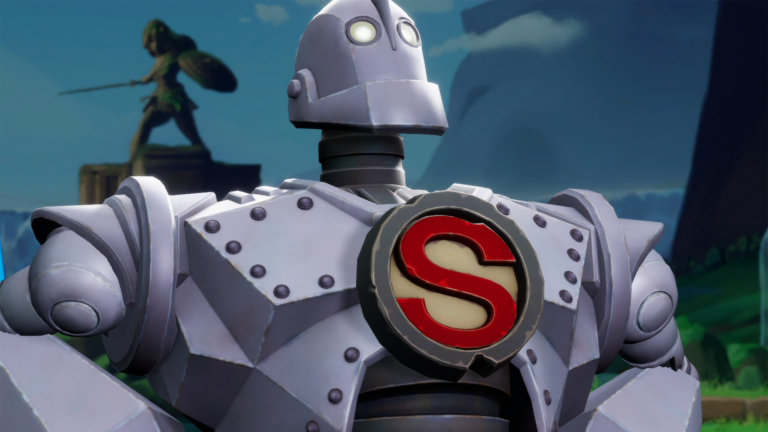 This MultiVersus Iron Giant guide will give you the moves and strategies you need to master the Iron Giant.
If you want to know how to use Iron Giant's special moves, this guide breaks them all down and gives tips on how to use them.
It also gives general strategies on the best way to use Iron Giant when fighting against opponents online.
And if you don't even know who Iron Giant is, we've got you covered there too.
For more MultiVersus guides and tips, consider reading our full MultiVersus guide for strategies on every character, as well as our MultiVersus unlockables guide which details unlockable variants, taunts, emotes and more.
MultiVersus Iron Giant Guide – Who is Iron Giant?
The Iron Giant is the titular character in the 1999 animated Warner Bros Pictures film of the same name.
The film was based on the 1968 novel The Iron Man, but it's the cinematic version that's more popular these days, and that's who features in MultiVersus.
The Giant is actually from space – he crash-landed in the US in 1957 during the Cold War, where he was befriended by a young boy called Hogarth Hughes.
While the two become good friends, that friendship is put in peril when it turns out the US Army is trying to find and destroy the Giant.
Although the Giant is usually a peace-loving alien who has no interest in violence at all, at one point in the movie – believing Hogarth to be dead – he succumbs to his self-defence system and turns into a war machine, attacking the military in retaliation.
In the movie, the Giant was voiced by Vin Diesel, but in MultiVersus he's instead portrayed by voice actor Jonathan Lipow.
---
MultiVersus Iron Giant guide – Skin variants
Iron Giant's default skin is his 'Superman' one, based on a scene in the film where he twists a piece of scrap metal into an 'S' shape and puts it on his chest.
At launch, he has two variants. If you prefer having him S-free, the Iron Giant (Classic) skin removes it. This can be unlocked by spending 250 Gold.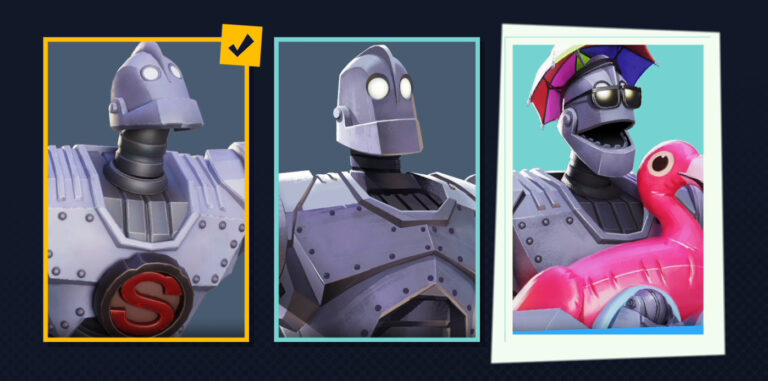 His second variant is more elaborate – Beach Giant gives him a parasol hat, sandals, a rubber ring and water wings. This is a new outfit that isn't based on anything that happens in the movie.
Beach Giant can only be unlocked by spending 800 Gleamium, the game's premium currency.
---
MultiVersus Iron Giant Guide – Fighting strategies
Iron Giant is what MultiVersus developer Player First Games calls "our very first colossal-sized character", implying there are more to come (we're looking at you, Godzilla).
This means he's easily double the size of any other fighter in the game at launch, which comes with its own rather obvious pros and cons.
As a 'tank' character, he can take a hell of a lot of punishment and it can take a while to weaken him enough to be able to knock him off the stage.
However, his sheer size means he's far easier to hit than any other character in the game, meaning Iron Giant players will have to be prepared to soak up a lot of damage.
One ability Iron Giant does have that nobody else does – not even Superman – is the ability to fly. Instead of a double-jump, holding the jump button will activate rocket boosters on his feet and he'll fly upwards until his fuel gauge runs out.
Be wary, though, that this flying ability is so powerful that you can actually fly yourself off the top of the screen and die.

Iron Giant has two main gimmicks, though: his bolts and his 'rage' meter. As you fight you slowly generate bolts, up to a total of five. These can also be collected quicker by using standard attacks, which drop scrap metal: picking these up adds another bolt.
Once you do your neutral special, these bolts will fly around Iron Giant, acting like a temporary shield, and will also give your partner some 'grey health', which is essentially armour, meaning their actual damage won't go up until the grey health is depleted.
As for the rage meter, this builds (very slowly) any time you hurt an enemy or your partner takes damage. Once it's full, hit a neutral special and he'll activate rage mode, turning him into his army-destroying combat form for a brief period and completely changing most of his moves.
The best strategy, then, is to continue gaining bolts and using them to protect both yourself and your partner, until your rage mode builds – at this point, give 'em hell.
---
MultiVersus Iron Giant Guide – Moves
Bolt Friends
(Neutral, ground or air)
As Iron Giant fights he slowly generates bolts, which are added to a bolt counter (up to 5).
Alternatively, certain standard attacks make bits of scrap metal fall, which can also be collected and turned into bolts.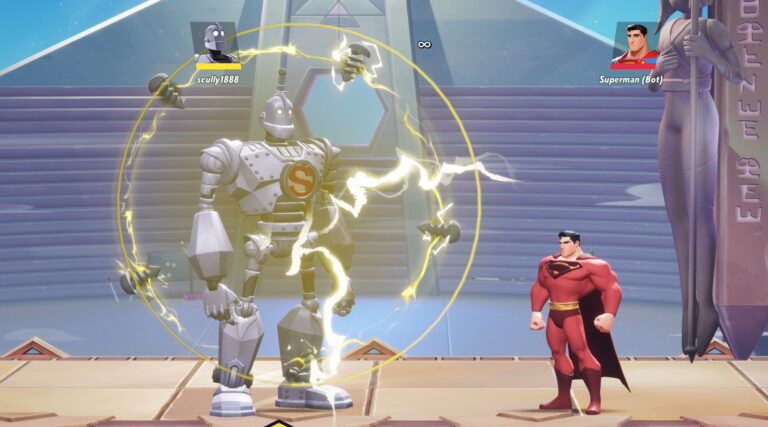 When you activate Bolt Friends, the bolts you currently have will rotate around Iron Giant and act as shields (though they can't be broken with purple shield-breaker attacks).
Activating it when you're standing right next to an enemy will also cause them damage, which is nice.
Once the shield has been generated there's quite a bit of cooldown – which this gives you some time to collect more bolts, it does mean you have to make sure you use it when it's most needed instead of just spamming it.
---
Carry On
(Side, ground)
Performing this move will make Iron Giant thrust forwards a bit and try to grab his opponent.
If you can catch someone, you'll stun them temporarily, allowing Iron Giant to run around carrying them.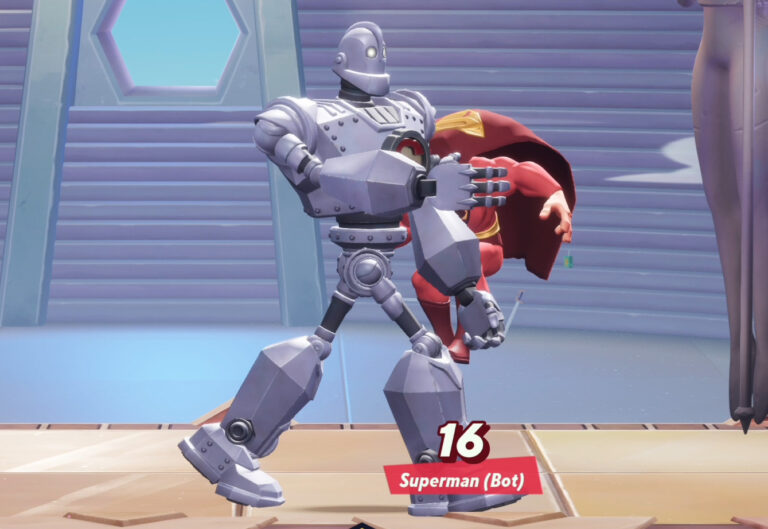 You can then perform attacks to chuck them in the direction you choose.
Make sure you do so quickly though, because after a while they'll just drop from your grip and all that precious hard work spend trying to grab them will have gone to waste.
---
Rocket Boost
(Side, air)
Because you can't really run around with people in the air, Iron Giant's Side Special is different when you perform it while airborne.
Instead, he performs a sort of shoulder barge attack, using the power of his rocket boosters to give it extra impact.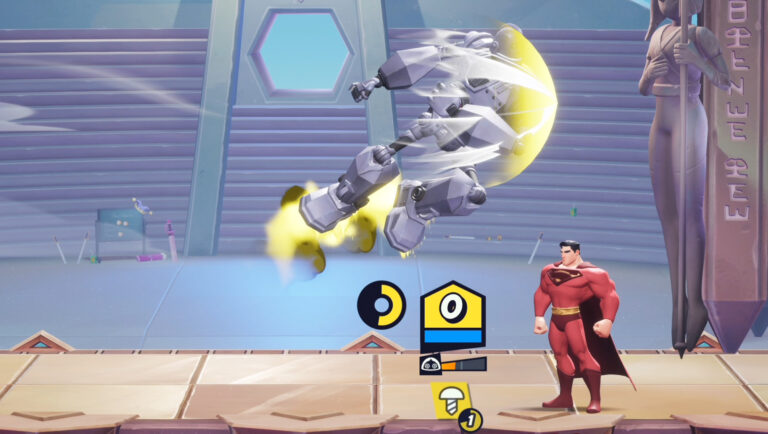 The longer you hold the Special button down, the farther Iron Giant flies through the air, and you can move the stick to aim it a bit as he goes.
However, it uses the same fuel gauge as his jump-button flying ability, meaning it can't last forever.
---
Systems Are Go
(Up, ground or air)
Performing the Up Special makes Iron Giant pull out an old car and spin it around him at high speed.
Not only does this obviously do damage to anyone unfortunate enough to get in its way, it also blocks any projectiles it hits.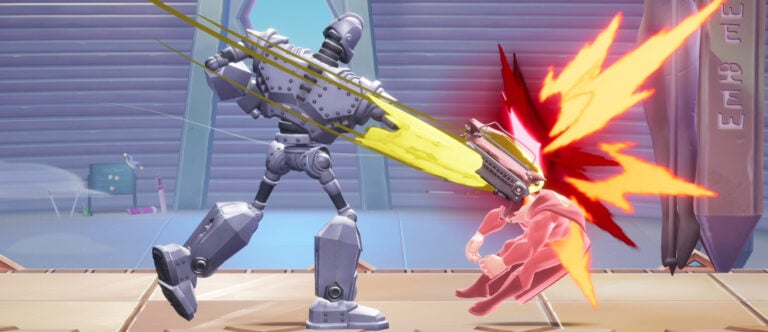 Because he's so tall, the car won't hit standing opponents if you just stand there, but if you walk forwards it'll tilt down at an angle and hit them.
You can also fly while spinning the car, making it easier to hit mid-air opponents. This can be a very useful attack if used properly.
---
Cannonball
(Down, ground or air)
The Cannonball move makes Iron Giant leap high into the air, before plummeting back towards the ground.
As he falls, a meteor-like effect surrounds him, as he then slams into the ground, doing decent damage to any opponents standing in the way.

Because it's effective – it can even hit multiple times – the Cannonball is quite a slow move to pull off. However, by holding the Special button down, you can move a target on the ground before taking off.
This determines where Iron Giant lands, meaning if you're clever with it you can anticipate where an opponent is going to move to next and hit them when they get there. The Cannonball can also be performed in mid-air, but you can't aim it.
---
Stunnalizer 3000
(Side, rage mode)
When Iron Giant builds up his rage meter and activates rage mode, his special moves change.
The Side Special, which is usually his grabbing move, turns into this giant green projectile.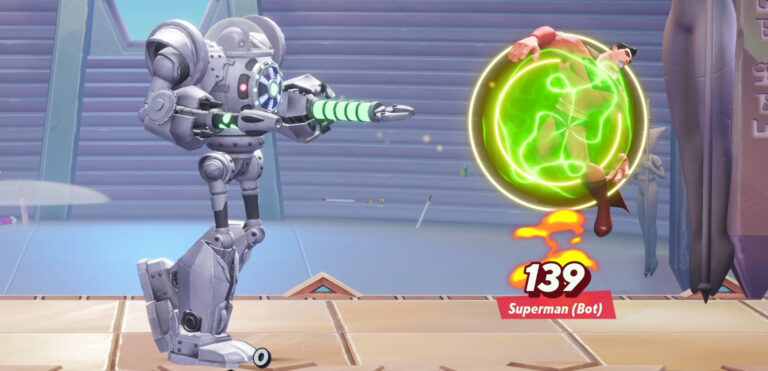 It's very much on the slow side, but if it hits an opponent it'll stun them for a while, leaving them wide open for attack.
This attack has a cooldown, meaning you can realistically only perform it once during each period of rage mode.
---
Electric Surge
(Up, rage mode)
The useful car-spinning move is also ditched when Iron Giant activates rage mode.
Instead, hitting the Up Special makes a large surge of electricity shoot up Iron Giant's body.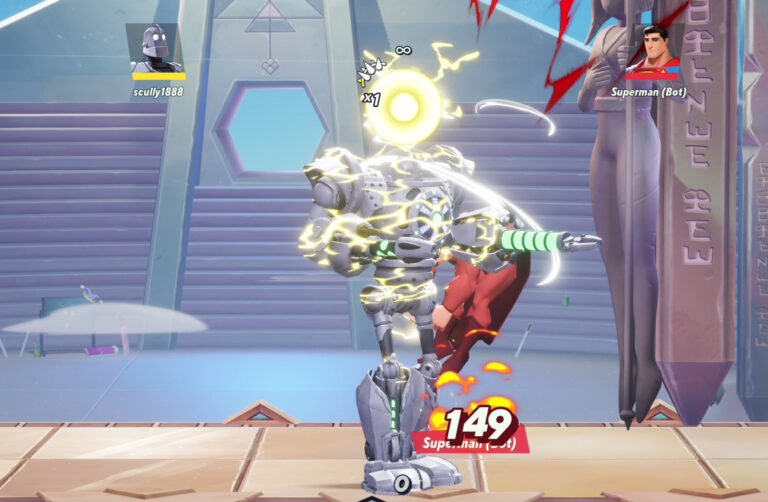 Naturally, this will do damage to anyone near it, but its range isn't very good so make sure you're right on top of your opponent when you trigger it.
There's a cooldown for this one too, so if you mess it up you'll need to wait until your next rage mode to try it again.
---
Aerial Laser Blast
(Down, rage mode)
The Cannonball is also relegate to the sidelines while Iron Giant is in rage mode, but the alternative is similar.
Performing the Down Special while in rage mode makes Iron Giant fire a laser blast downwards towards the ground.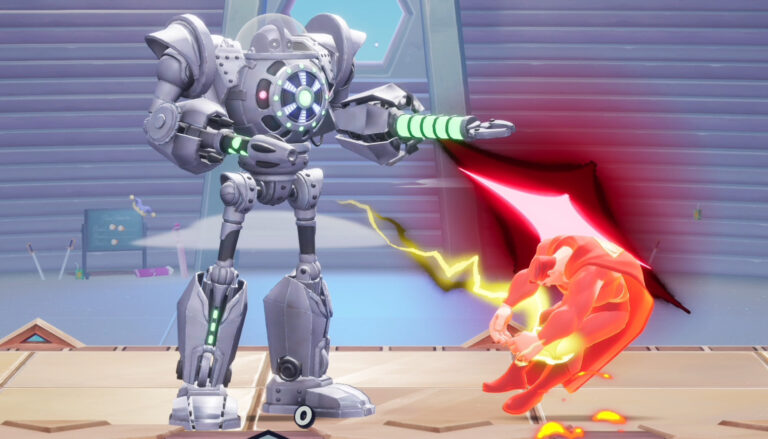 Naturally, any opponent standing in its way will take damage, so in that sense it's similar to the Cannonball in that it's a diagonal downwards attack.
Also like the Cannonball, you can determine the angle at which the laser fires. Rather than directing it with the stick though, the angle changes depending on how long you hold the Special button.
---
MultiVersus Guides
MultiVersus characters | MultiVersus tier list | MultiVersus Guide | MultiVersus unlockables guide | Finn MultiVersus guide | Garnet MultiVersus guide | Iron Giant MultiVersus guide | LeBron James MultiVersus guide | Reindog MultiVersus guide | Superman MultiVersus guide| MultiVersus Gizmo guide
---
Related Products
Other Products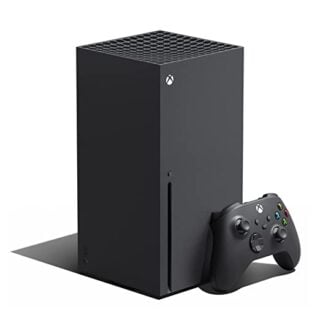 Xbox Series X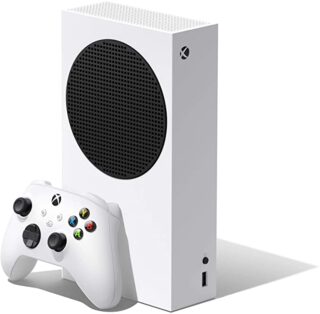 Xbox Series S
Some external links on this page are affiliate links, if you click on our affiliate links and make a purchase we might receive a commission.