MultiVersus Finn Guide: Moves and strategies
Learn all the moves and how to master Adventure Time's Finn in Warner Bros' fighting game MultiVersus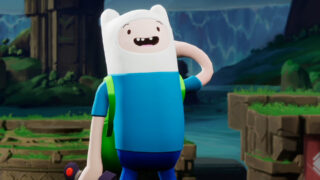 This MultiVersus Finn guide will give you the moves and strategies you need to master the Adventure Time hero.
If you want to know how to use Finn's special moves, this guide breaks them all down and gives tips on how to use them.
It also gives general strategies on the best way to use Finn when fighting against opponents online.
And if you don't even know who Finn is, we've got you covered there too.
Update - Finn nerf
MultiVersus' Season 1 patch has nerfed Finn, making him less powerful as a result.
The most notable changes are to his Backpack Attack move, which was one of the most effective air attacks in the game.
Now the move's 'vacuum effect' has been weakened, and it has extra 'whiff recovery', which means if you miss with it there'll be a period where you can't attack again.
You also drop gold if you completely miss someone with the Backpack Attack (whereas before you'd only lose money if you made contact with it).
For more MultiVersus guides and tips, consider reading our full MultiVersus guide for strategies on every character, as well as our MultiVersus unlockables guide which details unlockable variants, taunts, emotes and more.
MultiVersus Finn guide – Who is Finn?
Finn Mertens (generally known as Finn the Human is one of the two heroes of Adventure Time, the Cartoon Network animated series that ran between 2010 and 2018.
Accompanied by his canine friend Jake the Dog, Finn is described by his creator Pendleton Ward as a "fiery little kid with strong morals".
Finn's trademark white hat hides a thick mane of golden hair – we're sure the game's artists were happy that they didn't have to animate it.
The hat's white 'ears' are a reference to Bueno the Bear, an early comic book character created by Adventure Time creator Pendleton Ward.
Adventure Time was a massive success, wining numerous awards during its run, including eight Emmy awards and two BAFTA Children's Awards.
Finn is voiced by Jeremy Shada, who returns to reprise his role in MultiVersus.
---
MultiVersus Finn guide – Skin variants
Finn's default skin is his trademark costume – blue shirt, shorts and his white 'bear ears' hat.
At launch, he has one variant, which is called 'Pajama Finn'.

As the name suggests, this replaces his outfit with a red onesie, though he does still have his green backpack with him.
Pajama Finn can be unlocked by reaching tier 15 of the preseason Battle Pass.
---
MultiVersus Finn guide – Fighting strategies
Finn is an 'assassin' character, which means he specialises in speed and agility.
This is even more important than it is with other assassin characters, because Finn literally needs to keep moving to charge his moves.
By running around, moves like his Neutral Special build up power, meaning standing in one spot will make Finn far less useful.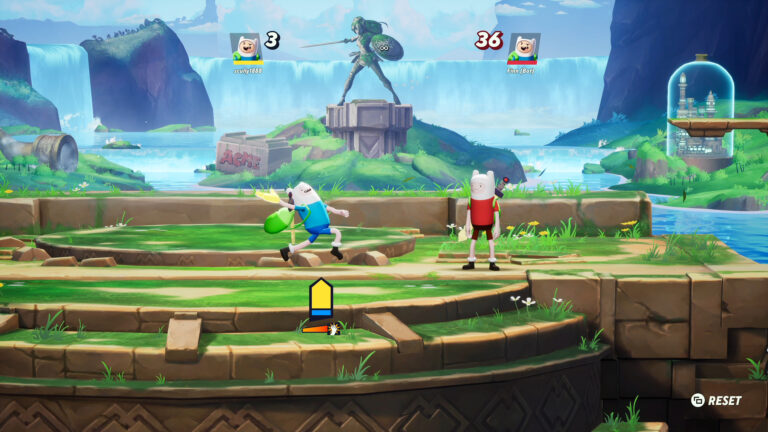 He doesn't have much in the way of projectile attacks, which means a good Finn player is someone who can continually stay close to their opponent and keep pressure on them.
Finn's Side Special (known as Get Skronked) is one of his most important moves if used correctly, because it allows him to move forward while blocking projectiles.
Skilled players will try to keep Finn at a distance with projectiles, so careful use of the Side Special will let you get closer to them.
Finn is unique in that when he hits opponents, they drop gold. Collecting this gold serves multiple purposes – it makes his special moves more powerful, and it lets him use his Down Special to buy items.
---
MultiVersus Finn guide – Moves
High Five, Dude
(Neutral, ground or air)
Holding the special button makes Finn reach back for a high five. Running around charges it, and when you let go he'll deliver the high five as an attack.
Finn can't jump while he's charging the high five, but it can reflect projectiles, so if an opponent tries to fire one at you to catch you out, you can hit the high five early and send it back to them.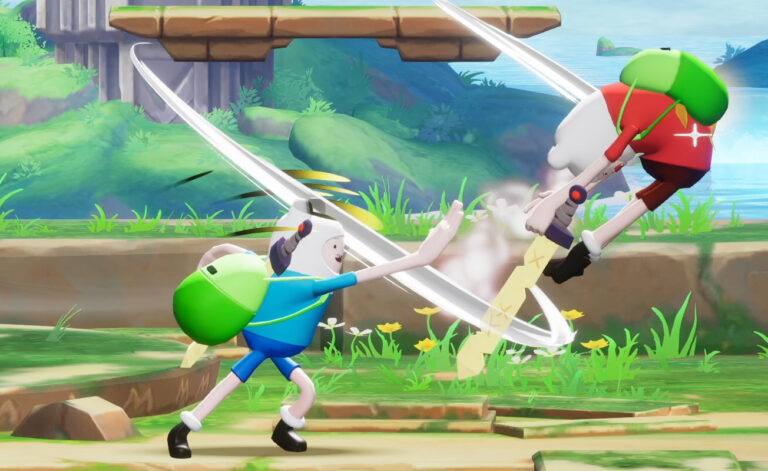 If you hit your teammate with the high five, if it's powerful enough it'll cause a powerful blast to appear around Finn.
The high five can also be performed in the air. You can't charge it like this, but when you hit an opponent with it he bounces back slightly.
---
Get Skronked
(Side, ground)
The Skronking Tackle is a brief shoulder charge which bursts Finn forward for a short distance.
It isn't a particularly powerful move, and if you miss an opponent you'll be left exposed for a short while as Finn recovers.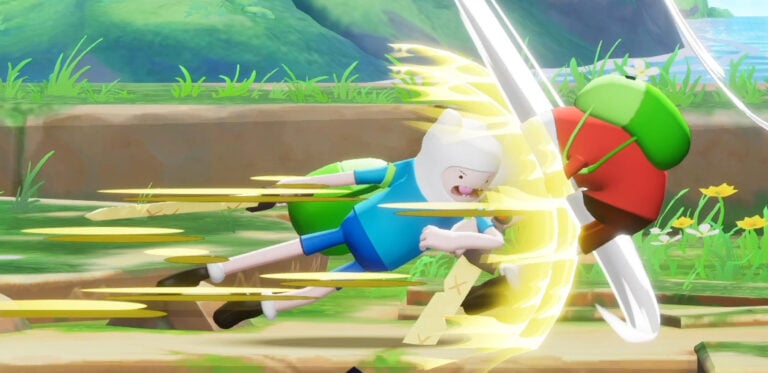 What it does do, however, is block projectiles, making it a very useful tool if an opponent is trying to keep you at a distance.
Careful use of the Skronking Tackle will let you get closer to opponents while nullifying their long-distance attacks.
---
Mathematical Air Dash
(Side, air)
Performing the Side Special in mid-air instead makes Finn perform this air dash attack.
Learning the attack's range is key because it does more damage at the end, so if you can time your hit to juuuust catch the opponent it'll be more effective.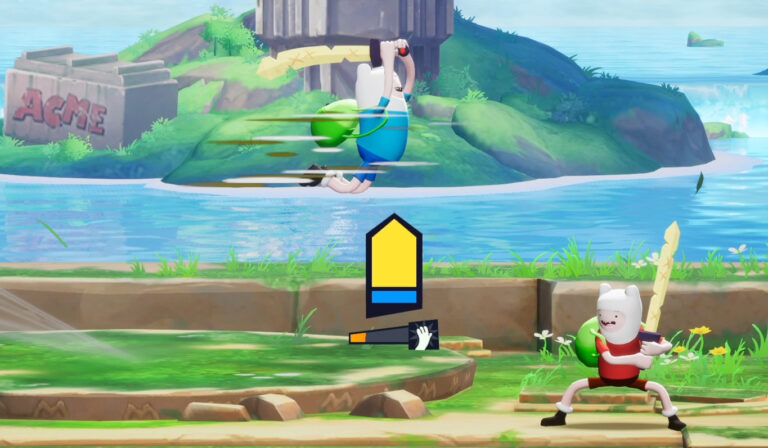 If Finn has dropped a gem (see Throwin' Stones below) he'll teleport to the gem before he performs this attack.
This can lead to some potentially interesting strategies where you can throw a gem at your opponent then perform the Air Dash, allowing you to make a fairly short-range move potentially travel right across the screen.
---
Backpack Attack
(Up, ground or air)
This is one of Finn's most useful moves. Performing it makes him spin around with his backpack, causing multiple hits.
His last hit is particularly strong, and can launch enemies a good distance if timed well.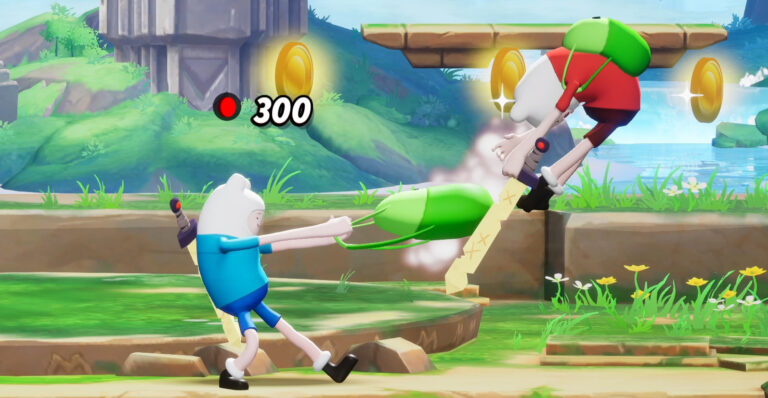 It's very similar to Link's Up Special in the Super Smash Bros games, but it adds an extra element of strategy with Finn's gold-collecting gimmick.
The more gold you have, the more powerful the final hit is, though you'll drop gold when you pull it off so make sure it hits.
Given that the upper edge of the stage is fairly low in MultiVersus compared to Smash Bros, hitting an opponent with this high enough in the air has a decent chance of landing a KO if they're at 100 damage or over.
---
Sweet Deals
(Down, ground)
Perform this move and Finn will crouch down. You'll then be shown a small shop menu with three items for him to buy with the gold he's collected.
The boots increase your team's movement speed, and the 'booty buff' gives you a projectile shield while charging attacks.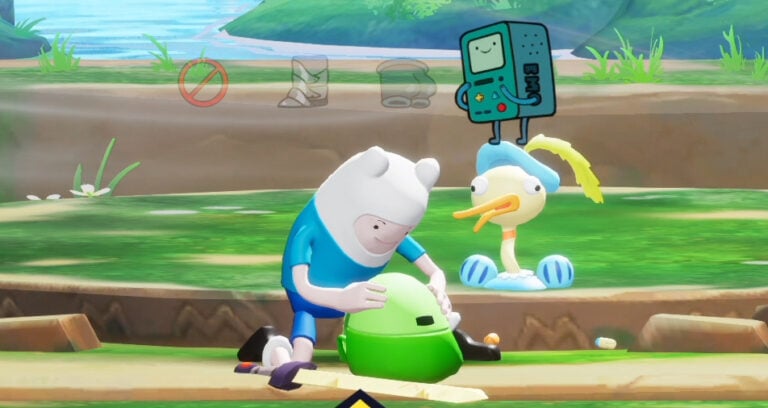 Meanwhile, BMO (his little Game Boy friend) is the most expensive choice, but buying him makes him walk alongside Finn. Pressing Down Special again makes BMO attack, which can do big damage if it hits.
Buying items obviously happens in real-time, so you need to make sure you're on your own and far enough away from opponents so you don't leave yourself exposed.
---
Throwin' Stones
(Down, air)
If Finn has enough gold, performing this move makes him throw a gem through the air.
The gem itself is pretty useless, but if you then perform a Side Special in the air you'll quickly teleport to the gem's location.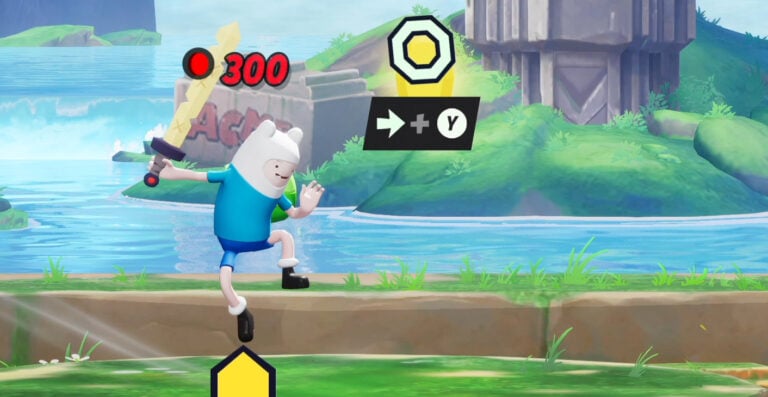 This essentially gives players a portable teleport device, which is useful for getting out of trouble, or quickly moving to opponents who are trying to keep you at a distance.
If Finn doesn't have enough gold when this move is performed, he'll instead pull out an eaten apple, which can be thrown at enemies to do a small amount of damage.
---
MultiVersus Guides
MultiVersus characters | MultiVersus tier list | MultiVersus Guide | MultiVersus unlockables guide | Finn MultiVersus guide | Garnet MultiVersus guide | Iron Giant MultiVersus guide | LeBron James MultiVersus guide | Reindog MultiVersus guide | Superman MultiVersus guide| MultiVersus Gizmo guide
---
Related Products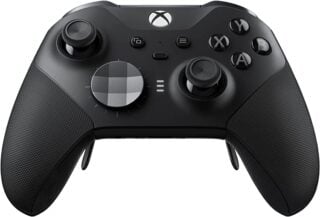 Xbox Elite Series 2 Wireless Controller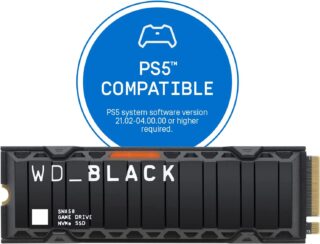 WD_BLACK 500GB M.2 SSD with Heatsink
Other Products
Some external links on this page are affiliate links, if you click on our affiliate links and make a purchase we might receive a commission.