MultiVersus characters: Every current and upcoming fighter listed
The full list of MultiVersus characters and how to get them
MultiVersus' characters are easily the most entertaining aspect of the game, and with new fighters set to arrive at a regular rate it can be hard to keep track of them.
Some characters are free, some characters are locked, some characters are coming soon and other characters have been reportedly leaked but haven't been officially announced yet.
In this article, we'll help you keep track of all the MultiVersus characters – including how to unlock the existing fighters and when to expect new characters. For the best MultiVersus characters, read our MultiVersus tier list.
Update - Marvin the Martian arrives
Marvin the Martian has arrived in MultiVersus.
The Looney Tunes character is the 23rd playable fighter, and favours projectile attacks.
We'll continue to update this article with more Season 2 characters as and when they're announced.
Update - Season 2 begins
Season 2 of MultiVersus starts today, November 15.
It's not yet clear which new characters will be coming in Season 2, and at the moment the promotional image only shows existing characters wearing new outfits.
As soon as new characters are confirmed we'll update this article accordingly.
MultiVersus characters – full list of fighters
Here's a full list of all the characters currently available in MultiVersus.
Some of these characters are free, while others have to be bought.
Characters can be bought with either Coins (which can be earned in-game) or Gleamium (which is bought with real money).
Every character costs 7000 Gleamium (which is around $7), but their value in Coins is different depending on the fighter.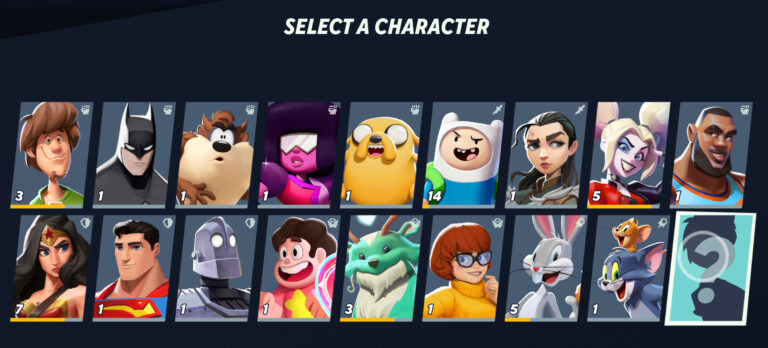 Below is a list of every MultiVersus character and how much it costs to unlock them in Coins.
Click each character's name for a full guide detailing their moves and fighting strategies.
Arya Stark (Game of Thrones) – 3000 coins
Batman (DC) – 2000 coins
Black Adam (DC) – 3000 coins
Bugs Bunny (Looney Tunes) – 2000 coins (currently free)
Finn (Adventure Time) – 2000 coins
Garnet (Steven Universe) – 1500 coins
Gizmo (Gremlins) – 2000 coins
Harley Quinn (DC) – 2000 coins (currently free)
Iron Giant (The Iron Giant) – 3000 coins
Jake (Adventure Time)- 2000 coins
LeBron James (Space Jam) – 2000 coins
Marvin the Martian (Looney Tunes) – 3000 coins
Morty (Rick & Morty) – 3000 coins
Reindog (original character) – 2000 coins
Rick (Rick & Morty) – 3000 coins
Shaggy (Scooby-Doo) – 1500 coins (currently free)
Steven Universe (Steven Universe) – 3000 coins
Stripe (Gremlins) – 2000 coins
Superman (DC) – 2000 coins
Taz (Looney Tunes) – 1500 coins
Tom & Jerry (Tom & Jerry) – 3000 coins
Velma (Scooby-Doo) – 2000 coins (currently free)
Wonder Woman (DC) – Complete the tutorial to unlock


---
MultiVersus characters – leaked and upcoming fighters
Although there are currently 23 characters in MultiVersus, it looks like there are plenty more to come.
At the time of writing, all previously announced characters have been released, and neither Warner Bros Games nor developer Player First Games has announced any more characters.
However, the fact that the game's Premium Founder's Pack contains 30 'Character Tokens', which are used to unlock players automatically, means there are still plenty of characters to be announced.
An apparent leak from May which provided an alleged list of yet-to-be included characters was shared on Reddit by the person who originally leaked the existence of MultiVersus in the first place, making it likely legit.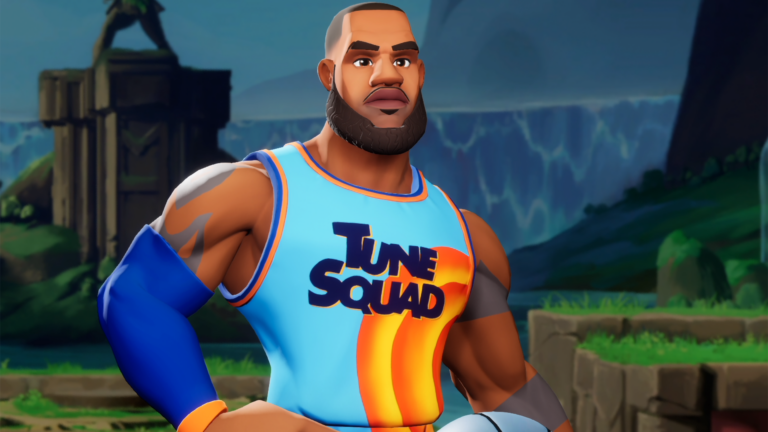 This list included 21 fighters, five of which – LeBron James, Rick, Morty, Gizmo and Marvin the Martian – have since been confirmed.
According to the leak, the following characters are "mostly finished" and should be confirmed at some point in the future:
Joker – DC
Raven

– DC

Scooby-Doo

– Scooby-Doo

Daenerys

– Game of Thrones

The Hound

– Game of Thrones

Wicked Witch

– The Wizard of Oz

Godzilla

 – Godzilla
A recent datamine of Season 1's audio content has not only seemingly confirmed the Wicked Witch, but also revealed sound files for Beetlejuice, suggesting he's coming too.
The following list of characters are also reportedly planned for inclusion, but are in the early stages of development:
Johnny Bravo – Johnny Bravo
Fred Flinstone

– Flinstones

Samurai Jack

– Samurai Jack

The Powerpuff Girls

– Powerpuff Girls (all one fighter)

The Animaniacs

– The Animaniacs (all one fighter)

Duck Dodgers/Daffy

– Looney Tunes

Scorpion – Mortal Kombat
Ben 10

– Ben 10

Ted Lasso

 – Ted Lasso
---
MultiVersus Characters – Full guides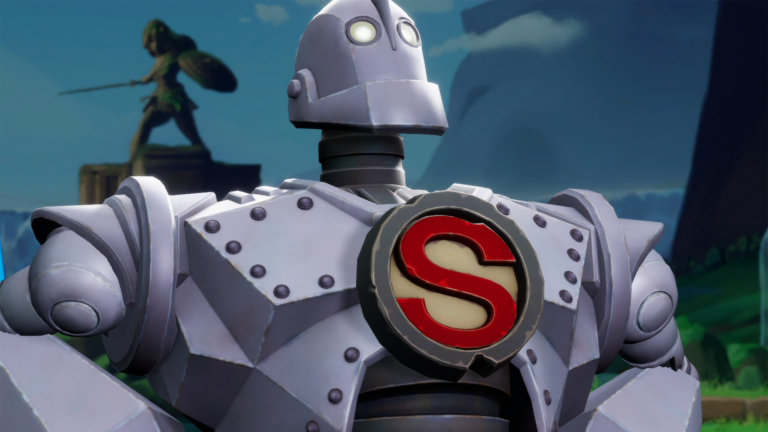 ---
MultiVersus characters – tier list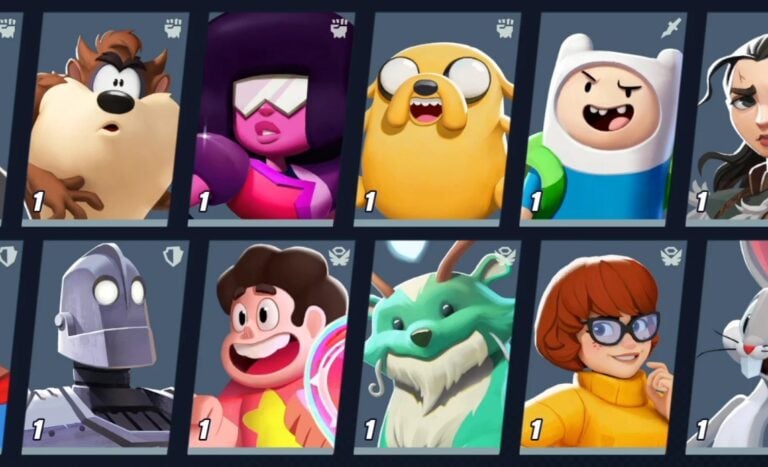 We've been covering MultiVersus right from the start, studying the community's reaction to each character and closely analysing their strengths and weaknesses with every update.
It goes without saying then, that we think our MultiVersus tier list is a pretty definitive guide on who the best and worst fighters are in the game. If you're trying to figure out who your next main character should be, this tier list should help.
Click over to the list to see our full character rankings.
---
MultiVersus characters – fighter classes explained
There are five different character 'classes' in MultiVersus, each offering different strengths and weaknesses.
The game doesn't do a great job of explaining how these work, and expects you to understand what each class means based on similar competitive games.
Not everyone will understand the difference between a Bruiser and an Assassin, though, so here's a guide to what each class specialises in, and which characters belong to each class.
---
Bruiser
Bruisers are the easiest characters in the game to get to grips with, because they usually have the most straightforward fighting style.
A Bruiser will often have pretty standard moves, mostly of the melee variety, and specialise in close quarters combat, while also being able to take a decent amount of damage too.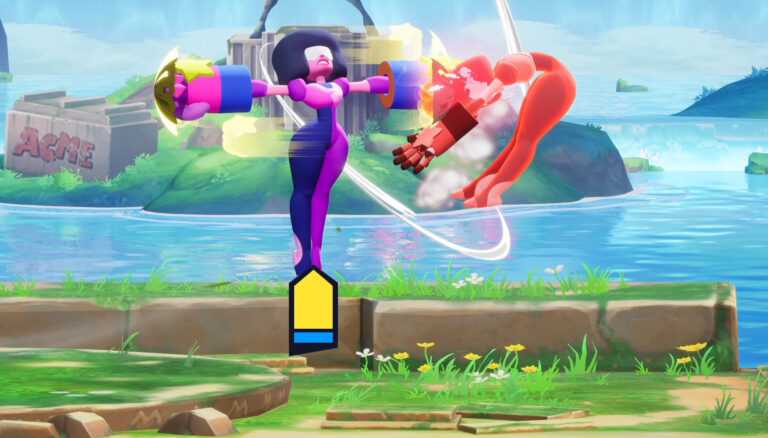 The current Bruisers in MultiVersus are:
---
Assassin
An Assassin specialises in dealing lots of damage with quick moves, while trying to make themselves as difficult to hit as possible.
Assassin characters tend to be able to put together lengthier combos than other characters, and often have sneaky moves designed to fool the opponent.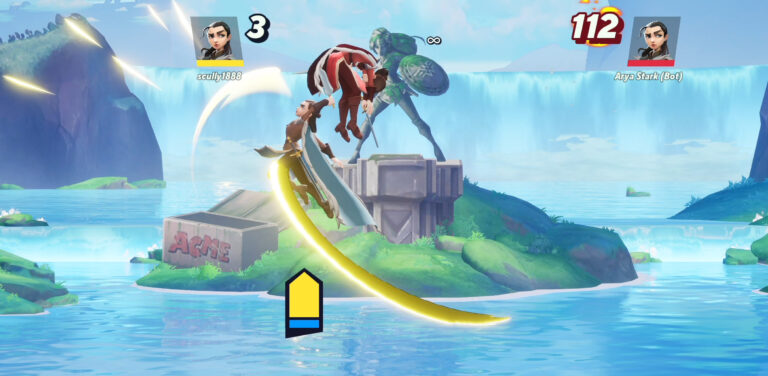 The current Assassins in MultiVersus are:
Tank
As the name suggests, Tanks can soak up more damage than any other character class in the game, and can also deal out heavy damage as a result.
This comes at a price, though, as Tank fighters tend to be the slowest in the game. A good strategy is to try to focus opponent attacks on a Tank so a quicker character can attack unchallenged.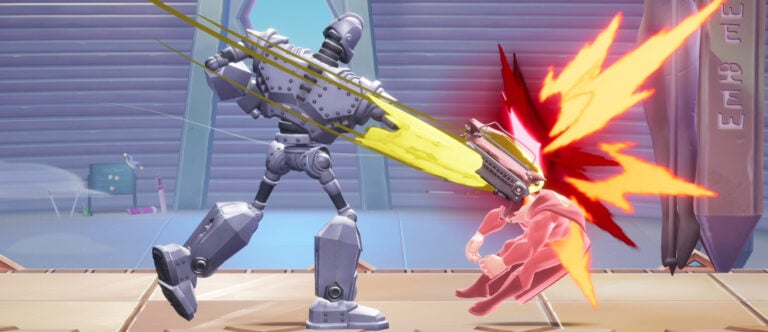 The current Tanks in MultiVersus are:
Support
Support characters are generally the weakest in the game but that's because their job isn't to be the main damage-giver.
Instead, their job is to support their partner (hence the name) with special moves that help them out, be that through health recovery, shields or other buffs that improve their abilities or weaken your opponents'.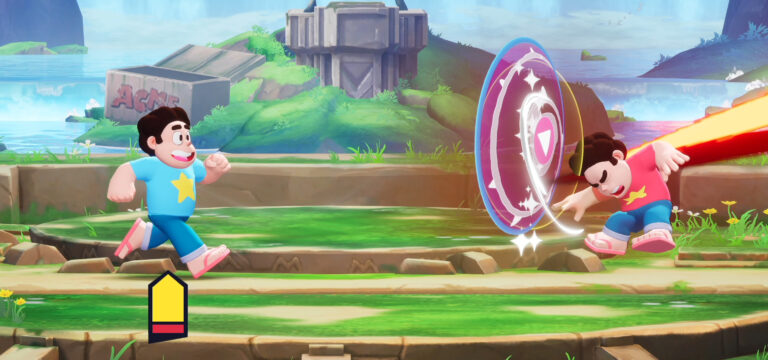 The current Support fighters in MultiVersus are:
Mage / Ranged
Mages are best from a distance, and usually have a variety of projectile attacks (such as Bugs Bunny's rocket or Tom & Jerry's slingshot).
They aren't very good at taking damage, though, so they have to keep away from opponents as much as possible.
A good strategy for a Mage is to annoy the opponents with projectiles, distracting them enough to make it easier for your partner to attack them.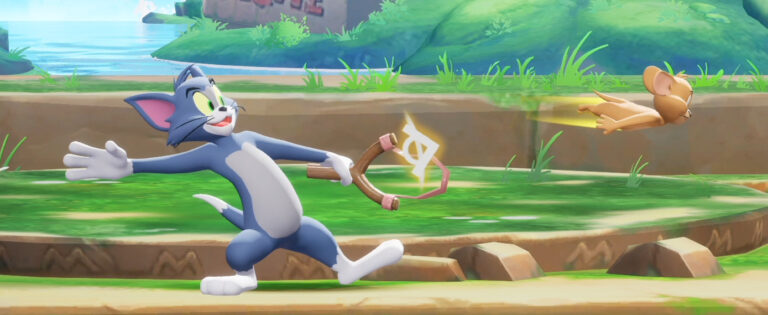 The current Mages in MultiVersus are:
---
MultiVersus Guides
MultiVersus characters | MultiVersus tier list | MultiVersus Guide | MultiVersus unlockables guide | Finn MultiVersus guide | Garnet MultiVersus guide | Iron Giant MultiVersus guide | LeBron James MultiVersus guide | Reindog MultiVersus guide | Superman MultiVersus guide| MultiVersus Gizmo guide
---
Related Products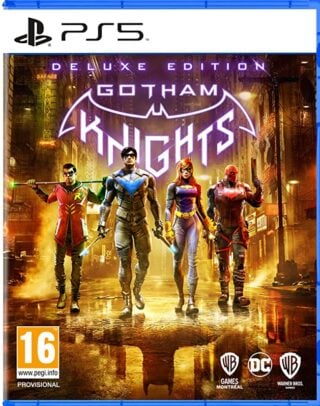 Gotham Knights - Deluxe Edition (PS5)
God of War Ragnarök (PS5)
Other Products
Some external links on this page are affiliate links, if you click on our affiliate links and make a purchase we might receive a commission.