MultiVersus Bugs Bunny Guide: Moves and strategies
Learn all the moves and how to master Looney Tunes' Bugs Bunny in Warner Bros' fighting game MultiVersus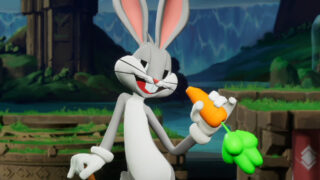 This MultiVersus Bugs Bunny guide will give you the moves and strategies you need to master the Warner Bros. mascot.
If you want to know how to use Bugs' special moves, this guide breaks them all down and gives tips on how to use them.
It also gives general strategies on the best way to use Bugs when fighting against opponents online.
And if you (somehow) don't even know who Bugs Bunny is, we've got you covered there too.
For more MultiVersus guides and tips, consider reading our full MultiVersus guide for strategies on every character, as well as our MultiVersus unlockables guide which details unlockable variants, taunts, emotes and more.
Update - Bugs is free
The latest MultiVersus free character rotation has taken place, and Bugs is one of the four new chosen fighters.
He joins Harley Quinn, Shaggy and Velma – all four are currently free to select until September 13, even if you haven't purchased them.
Players will be able to level up the free characters and make progress with them, but after September 13 they'll be locked again.
If you then choose to purchase and unlock them later, the game will resume any progress you made while they were free.
MultiVersus Bugs Bunny guide – Who is Bugs Bunny?
If you've somehow managed to go this far without knowing who Bugs Bunny is, you've lived an interesting life.
The most famous of the Looney Tunes characters, Bugs has been appearing in cartoons and movies since 1938 (though the version we know today first appeared in 1940).
During his initial run, Bugs' cartoons won an Oscar and were nominated for two more, while What's Opera Doc was voted the number one greatest cartoon of all time in a poll of 1000 animators.
Bugs is a wisecracker, who's not only smart with the one-liners but is also intelligent enough to be able to outsmart anyone who tries to cross him.
Bugs is voiced in MultiVersus by Eric Bauza, who's been voicing him in video games and cartoons since 2018.
---
MultiVersus Bugs Bunny guide – Skin variants
Bugs' default skin is his trademark outfit… um, which is to say he isn't wearing an outfit at all.
At launch, he has one variant, which is called 'Hollywood Bugs' (and was briefly called 'Bougie' during the game's closed alpha).

This is based on an outfit he wears in a 1947 Merrie Melodies cartoon called A Hare Grows in Manhattan.
The Hollywood Bugs variant can't be unlocked through gameplay, and has to be bought with 1500 Gleamium (the game's premium currency).
---
MultiVersus Bugs Bunny guide – Fighting strategies
Bugs is a 'mage' character, which means he specialises in attacking enemies from a distance with projectile attacks.
Indeed, Bugs' main gimmick is that at any time, players can crouch to make him pull out a box of items.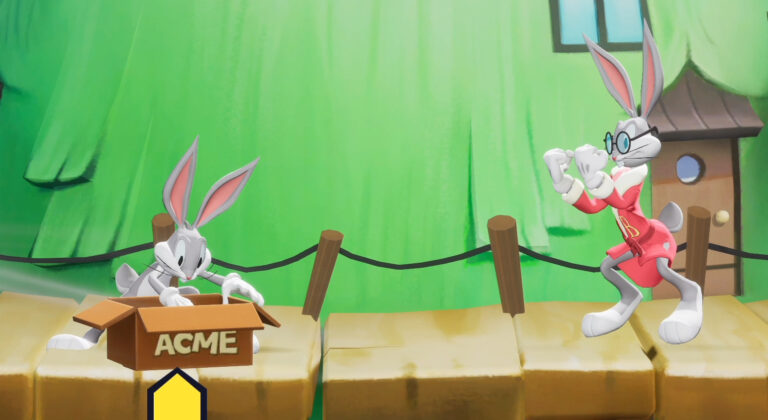 These can range from sticks of dynamite, to support items like a pie-throwing machine, but the box has a cooldown period so you can't just spam items.
Bugs' standard Down attack also makes him pull out a custard pie. If you press the Down attack command again he'll throw the pie (this can be charged), slowing enemies down and healing any allies it passes by.
Good Bugs players, then, will find ways to damage opponents while staying as far away from them as possible.
---
MultiVersus Bugs Bunny guide – Moves
A Safe Investment
(Neutral, ground or air)
Pressing the Special button on its own makes Bugs drop a small target onto the floor. After a few seconds, a huge safe lands on it.
Obviously, this does damage to anyone standing underneath it, but you can also hit the safe once it's landed to send it flying across the screen at enemies.

After a few hits the safe will break, dropping an item, though there's also a cooldown in effect so you can't go around dropping millions of safes.
This move can also be performed in the air, but instead of dropping a target Bugs just paints the safe into reality, causing it to drop quicker.
---
Ain't I a Charmer
(Side, ground)
Bugs has always been something of a tease when it comes to flirting with his adversaries, and it's no different in MultiVersus.
Performing the Side Special on the ground makes Bugs blow a kiss, which comes with a 'charmed' debuff.

If this hits an enemy, they'll be temporarily stunned, leaving them wide open to attack.
Alternatively, you can perform the kiss to an ally instead, giving them a rage buff (apparently being kissed by a rabbit makes them angry). This makes their next attack a powerful, armour-breaking move.
---
Rocket Rider
(Side, air)
Apologies to fans of mid-air kissing, but executing the Side Special in the air doesn't result in Bugs blowing an air smooch.
Instead, he takes out a giant ACME rocket and sits on it as it flies horizontally across the sky.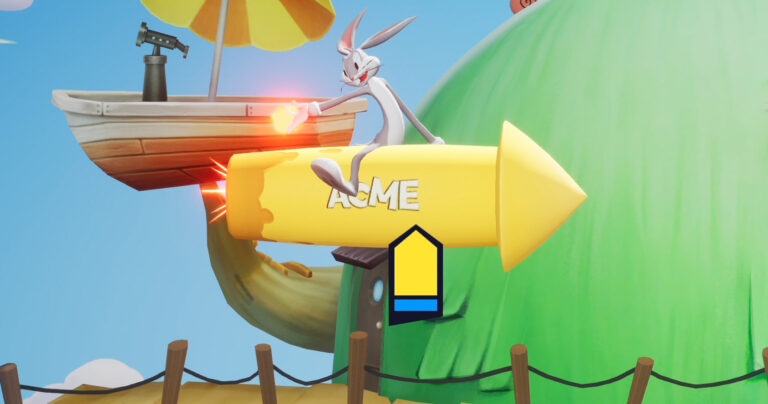 The rocket stays in place for a while before it moves, allowing allies to jump on it too.
Both this move and the Up Special (see below) share the same cooldown because they both involve a rocket, so once you've used one you can't use either for a while.
---
Special Delive-rocket
(Up, ground or air)
Similar to the Rocket Rider air Side Special, this move has Bugs whipping out an enormous rocket.
This time the rocket travels upwards into the air blasting off the screen, damaging any opponents in the way.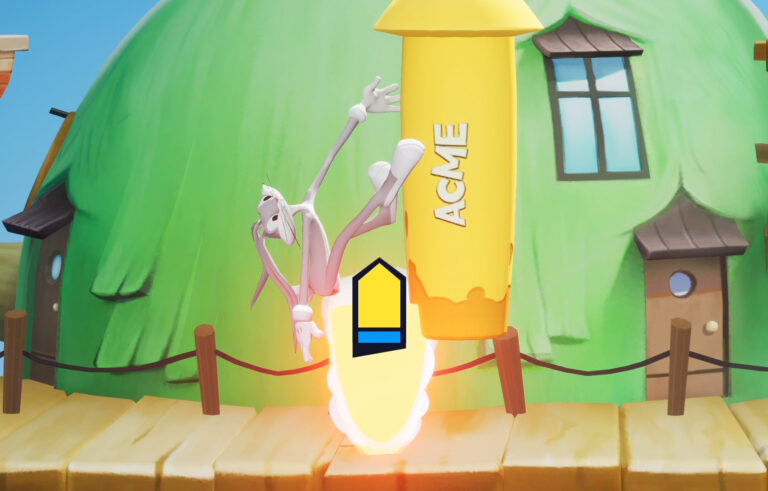 Just when they think all is well, though, the rocket eventually crashes back down to the ground again, about 20 seconds later.
While the rocket's rising, allies can use it as a wall (albeit a rapidly ascending one) and jump into it for wall-jump purposes.
---
Bunny Burrow
(Down, ground or air)
Sometimes when it's all getting a bit too much Bugs will want to retreat under the ground to avoid damage.
Whether standing on the ground or in the air, executing the Down Special makes Bugs dive downwards through the floor, burrowing a little dirt tunnel under the ground.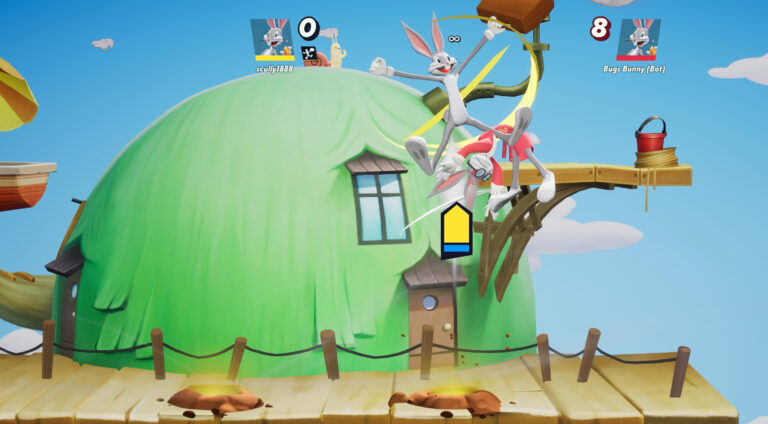 After a few seconds (or if you jump), Bugs will dive back upwards out of the tunnel, doing damage to anyone standing underneath him.
The dirt tunnel will then stay on the floor for a while, during which time Bugs and his ally can teleport back and forth between the holes by standing on one and crouching.
---
MultiVersus Guides
MultiVersus characters | MultiVersus tier list | MultiVersus Guide | MultiVersus unlockables guide | Finn MultiVersus guide | Garnet MultiVersus guide | Iron Giant MultiVersus guide | LeBron James MultiVersus guide | Reindog MultiVersus guide | Superman MultiVersus guide| MultiVersus Gizmo guide
---
Related Products
Other Products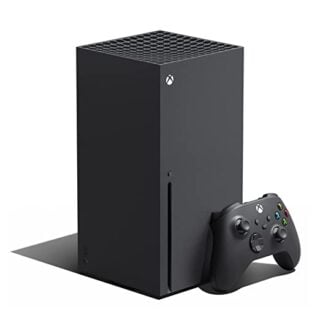 Xbox Series X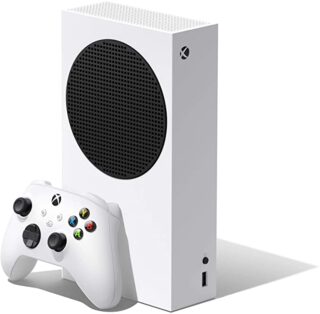 Xbox Series S
Some external links on this page are affiliate links, if you click on our affiliate links and make a purchase we might receive a commission.