Pokemon Scarlet and Violet Mass Outbreaks: How they work and Shiny odds
Everything you need to know about Mass Outbreak Shiny Hunting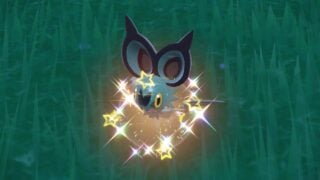 Mass Outbreaks in Pokemon Scarlet and Violet are one of the very best ways to find Shiny Pokemon in the new games.
While finding the exact species of Pokemon you're looking to hunt may take some time, once the Pokemon you want appears in the Mass Outbreaks spot on the map, getting that Pokemon as a Shiny becomes much easier.
So read on below to find out how to use the Mass Outbreaks Shiny Odds system to get almost any Shiny Pokemon you want in Pokemon Scarlet and Violet.
Pokemon Scarlet and Violet Guides:
Pokemon Scarlet and Violet walkthrough, tips, and Pokemon locations | Roaring Moon location | Iron Valiant location | Shiny sandwich recipes | Pokemon Scarlet and Violet Legendaries | How to find Shiny Pokemon in Scarlet and Violet
Update
We've updated this guide with a new section detailing all of the Pokemon that can appear in a mass outbreak in Pokemon Scarlet and Violet.
---
What is a Mass Outbreak in Pokemon Scarlet and Violet?

A Mass Outbreak is when a large number of the same Pokemon appear in one spot on the map. Almost every Pokemon in the Pokedex, aside from Legendary Pokemon and starter Pokemon, can appear in these outbreaks.
The game will tell you when a Mass Outbreak is starting, this means the map will refresh and show you around 5-7 Pokemon that are appearing in Mass Outbreaks.
However, since the list of Pokemon you can get in these Mass Outbreaks is so long, it might take a while to find the one you're looking for. Thankfully there's a quick way to refresh the spawn pool.
---
Mass Outbreaks Shiny Odds: How to change the Pokemon appearing

To reset the Pokemon that appear in Mass Outbreaks, simply head to the system menu of your Nintendo Switch and change the day. It was originally believed that players would have to save and exit their game, and then change the time to 23:59 to trick the game into changing the Mass Outbreak spawns, however it's been discovered that you can change them simply by changing the day, without even closing your game.
---
Mass Outbreaks Shiny Odds: How to increase Shiny odds

Odds data via Serebii
Mass Outbreak Shiny Odds are very easy to manipulate to the point where you can essentially get the odds down to 1/1, as in, your odds will be around 1/512 with all bonuses, but you can encounter over 500 Pokemon during a Mass Outbreak if you do the steps correctly.
When you reach the area of the Mass Outbreak, place down a manual save, and make sure autosaves are off.
Following this, you'll begin to encounter the Pokemon you're trying to hunt. Then, begin capturing, or defeating them, until you've done this 60 times.
This dramatically increases the chances that a Shiny Pokemon will appear. You can use the Let's Go feature to quickly defeat Pokemon below your level.
As you defeat Pokemon you may see messages in the top right corner telling you that the number of Pokemon is going down, thankfully you can ignore that. While exactly what triggers these messages isn't clear, it's believed to be time-based rather than based on the number of Pokemon you've knocked out, as it's not currently believed that you can end an outbreak by knocking out of all of the Pokemon.
Mass Outbreak Shiny Odds – 30 Pokemon Captured/Defeated = 1/2048 (No Shiny Charm)
Mass Outbreak Shiny Odds – 30 Pokemon Captured/Defeated = 1/1024  (Shiny Charm)
Mass Outbreak Shiny Odds – 60 Pokemon Captured/Defeated = 1/1365 (No Shiny Charm)
Mass Outbreak Shiny Odds – 60 Pokemon Captured/Defeated = 1/819(Shiny Charm)
---
Mass Outbreaks Shiny Odds: Shiny Sandwich power

Like all Shiny Pokemon in Pokemon Scarlet and Violet, the odds of them appearing can be influenced by using Shiny Sandwiches.
We have a large guide on how to get the ingredients for Shiny Sandwiches and exactly how they work here.
Further research into Shiny Sandwiches has found that there are actually potentially hundreds of different combinations that can generate both sparkling power (which is used to increase shiny odds) and encounter power, which forces the game to exclusively spawn Pokemon of that type if they appear in the spawn table.
Once you have your sandwich ready, we recommend you wait until you've defeated/captured 60 Pokemon before eating it, and also make sure you save before this too. This means if you don't encounter the Shiny Pokemon you want, you can turn off your game and your extremely rare ingredients will be saved.
Mass Outbreak Shiny Odds – Base odds = 1/1024
Mass Outbreak Shiny Odds – Base odds = 1/683(Shiny Charm)
Mass Outbreak Shiny Odds – 30 Pokemon Captured/Defeated = 1/819(No Shiny Charm)
Mass Outbreak Shiny Odds – 30 Pokemon Captured/Defeated = 1/587  (Shiny Charm)
Mass Outbreak Shiny Odds – 60 Pokemon Captured/Defeated = 1/683(No Shiny Charm)
Mass Outbreak Shiny Odds – 60 Pokemon Captured/Defeated = 1/512(Shiny Charm)
---
Mass Outbreaks Shiny Odds: Isolated encounter method

If you can't find a mass outbreak for the Pokemon you want, even after resetting the game hundreds of times, then there is a mechanic in the game that allows you to closely recreate the conditions of a mass outbreak when hunting for shiny Pokemon.
The Isolated encounter method seeks to completely eliminate most of the Pokemon from appearing in the overworld. Each area has a list of Pokemon species that can appear, that only change based on weather conditions or time of day. This means that using this method, you're actually able to force the game to only show the Pokemon you're looking for.
For a full breakdown on how to do the isolated encounter method, and a full list of all the Pokemon that you're able to do this with, check out our guide here.
Mass Outbreaks Shiny Odds: All mass outbreak Pokemon
Below is the full list of Pokemon that can appear as part of a mass outbreak.
Pikachu
Raichu
Jigglypuff
Wigglytuff
Venonat
Venomoth
Diglett
Dugtrio
Meowth
Persian
Psyduck
Golduck
Mankey
Primeape
Growlithe
Arcanine
Slowpoke
Slowbro
Magnemite
Magneton
Grimer
Muk
Shellder
Cloyster
Gastly
Haunter
Drowzee
Hypno
Voltorb
Electrode
Chansey
Scyther
Tauros
Magikarp
Gyarados
Ditto
Eevee
Vaporeon
Jolteon
Flareon
Dratini
Dragonair
Pichu
Igglybuff
Mareep
Flaaffy
Ampharos
Marill
Azumarill
Sudowoodo
Hoppip
Skiploom
Jumpluff
Sunkern
Sunflora
Wooper
Espeon
Umbreon
Murkrow
Misdreavus
Girafarig
Pineco
Forretress
Dunsparce
Qwilfish
Heracross
Sneasel
Teddiursa
Ursaring
Delibird
Houndour
Houndoom
Phanpy
Donphan
Stantler
Blissey
Larvitar
Pupitar
Wingull
Pelipper
Ralts
Kirlia
Gardevoir
Surskit
Masquerain
Shroomish
Breloom
Slakoth
Vigoroth
Slaking
Makuhita
Hariyama
Azurill
Sableye
Meditite
Medicham
Gulpin
Swalot
Numel
Camerupt
Torkoal
Spoink
Grumpig
Cacnea
Cacturne
Swablu
Altaria
Zangoose
Seviper
Barboach
Whiscash
Shuppet
Banette
Tropius
Snorunt
Glalie
Luvdisc
Bagon
Shelgon
Starly
Staravia
Staraptor
Kricketot
Kricketune
Shinx
Luxio
Luxray
Combee
Vespiquen
Pachirisu
Buizel
Floatzel
Shellos
Gastrodon
Drifloon
Drifblim
Mismagius
Honchkrow
Stunky
Skuntank
Bronzor
Bronzong
Bonsly
Happiny
Gible
Gabite
Riolu
Lucario
Hippopotas
Hippowdon
Croagunk
Toxicroak
Finneon
Lumineon
Snover
Abomasnow
Weavile
Leafeon
Glaceon
Gallade
Froslass
Rotom
Petilil
Lilligant
Basculin
Sandile
Krokorok
Zorua
Zoroark
Gothita
Gothorita
Gothitelle
Deerling
Sawsbuck
Foongus
Amoonguss
Alomomola
Tynamo
Eelektrik
Axew
Fraxure
Cubchoo
Beartic
Cryogonal
Pawniard
Bisharp
Rufflet
Braviary
Deino
Zweilous
Larvesta
Volcarona
Fletchling
Fletchinder
Talonflame
Scatterbug
Spewpa
Vivillon
Litleo
Pyroar
Flabébé
Floette
Florges
Skiddo
Gogoat
Skrelp
Dragalge
Clauncher
Clawitzer
Sylveon
Hawlucha
Dedenne
Goomy
Sliggoo
Klefki
Bergmite
Avalugg
Noibat
Noivern
Yungoos
Gumshoos
Crabrawler
Crabominable
Oricorio
Rockruff
Lycanroc
Mareanie
Toxapex
Mudbray
Mudsdale
Fomantis
Lurantis
Salandit
Salazzle
Bounsweet
Steenee
Oranguru
Passimian
Sandygast
Palossand
Komala
Mimikyu
Bruxish
Skwovet
Greedent
Rookidee
Corvisquire
Chewtle
Drednaw
Rolycoly
Carkol
Applin
Silicobra
Sandaconda
Arrokuda
Barraskewda
Toxel
Toxtricity
Sinistea
Hatenna
Hattrem
Impidimp
Morgrem
Falinks
Pincurchin
Snom
Frosmoth
Stonjourner
Eiscue
Indeedee
Cufant
Copperajah
Dreepy
Drakloak
Lechonk
Oinkologne
Tarountula
Spidops
Nymble
Lokix
Pawmi
Pawmo
Tandemaus
Fidough
Dachsbun
Smoliv
Dolliv
Squawkabilly
Nacli
Naclstack
Garganacl
Charcadet
Tadbulb
Bellibolt
Wattrel
Kilowattrel
Maschiff
Mabosstiff
Shroodle
Grafaiai
Bramblin
Brambleghast
Toedscool
Toedscruel
Klawf
Capsakid
Scovillain
Rellor
Rabsca
Flittle
Espathra
Tinkatink
Tinkatuff
Wiglett
Wugtrio
Bombirdier
Finizen
Varoom
Revavroom
Cyclizar
Orthworm
Glimmet
Glimmora
Greavard
Houndstone
Flamigo
Cetoddle
Cetitan
Veluza
Dondozo
Tatsugiri
Clodsire
Farigiraf
Dudunsparce
Frigibax
Arctibax
More Pokemon Scarlet and Violet shiny guides:
How to find Shiny Pokemon in Scarlet and Violet | Shiny Sandwiches | Masuda Method | Mass Outbreaks | Shiny Charm |Isolated Encounter Method
Related Products
Pokémon Scarlet and Violet Dual Pack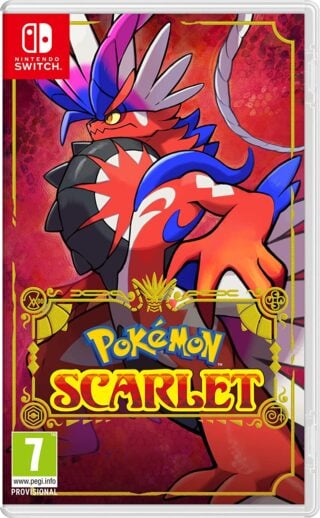 Pokémon Scarlet
Pokémon Violet
Other Products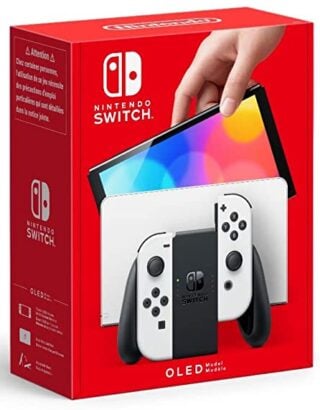 Nintendo Switch OLED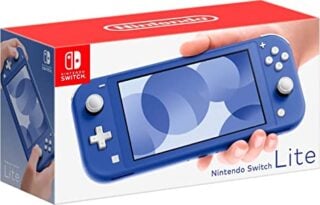 Nintendo Switch Lite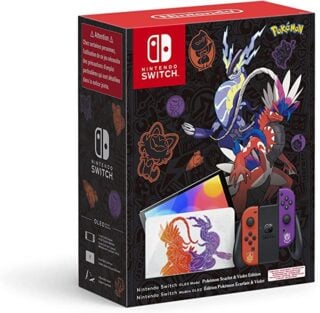 Nintendo Switch OLED - Pokemon Scarlet and Violet Limited Edition
Some external links on this page are affiliate links, if you click on our affiliate links and make a purchase we might receive a commission.