Mario Kart Tour: A guide to everything added in Valentine's Tour
New content includes Cherub Baby Peach, Pink Shy Guy and more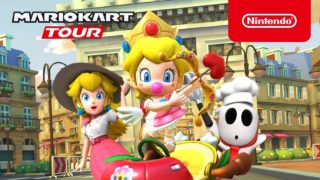 Mario Kart Tour's Valentine's Tour has gone live, adding several new characters, karts and gliders.
The two-week event runs until January 29 and is themed around the game's Paris track, which was added last year.
Valentine's Tour's spotlight items are Baby Peach (Cherub), Apple Kart and Sweetheart Glider.
The event also adds Pink Shy Guy, who is available either in The Pipe or as part of a $19.99 / £19.99 Rubies pack.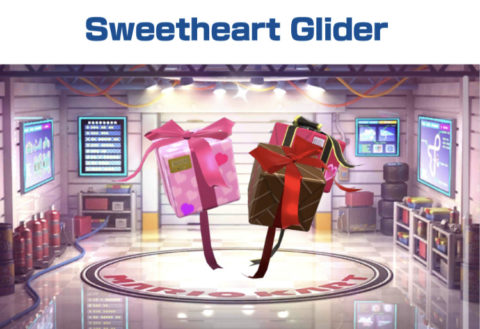 Standard tour gifts include Baby Peach, Birthday Girl kart and Piranha Plant Parafoil, while Gold Pass subscribers can unlock Wendy, the Macharon kart and Strawberry Crepe glider.
The Valentine's Tour also sees the end of the second Mario Kart Tour multiplayer test, which was the first to be expanded to all players and not limited to Gold Pass subscribers.
A VGC feature recently highlighted Mario Kart Tour features that Nintendo would do well to adopt for Mario Kart 9, including the mobile game's combo system and track variants.
---
Mario Kart Tour Challenges
Tour Challenges 1
Activate Frenzy mode 3 times
Do 100 Mini-Turbo boosts
Land 10 hits with Bob-ombs
Get 1st place in a 150cc or higher race 3 times in a row
Earn a score of 8,000 or higher using a baby driver
Earn a score of 20,000 or higher in the Luigi Cup
Cause an opponent to crash while gliding
Land 3 hits with Super Horns
Pick up a dropped Mushroom for a burst of speed
Gold Challenges
Do 10 Ultra Mini-Turbo boosts
Do a total of 5 Slipstream boosts
Collect a total of 200 coins in races
Take out 5 Piranha Plants
Earn a score of 7,000 or higher on 3 T courses
Collect 200 coins using a driver wearing a crown
Get a combo count of x30 or higher
Collect 300 coins from races in a single day
Gets 1st place in a race in Paris 10 times