Last Pirate codes December 2023: Free money, LP, stat resets and more
Find all the new and expired Last Pirate Roblox codes here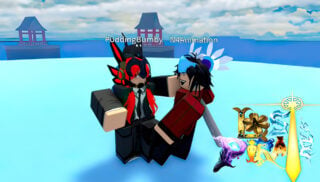 Last Pirate codes can be used in the new Roblox experience to get free diamonds and more.
Last Pirate (formerly known as Last Pirates) is developed by Last EXE, and is an unofficial Roblox experience based on the world of the One Piece manga.
The game is similar to Blox Fruits, and just like that game it also has bonus codes which can be redeemed for extra items. These codes don't last forever, so it's worth coming back here to check which Last Pirate codes are active, and which have expired.
If you found this article useful, be sure to check out our other Roblox codes guides including those for Shindo Life codes, Blox Fruits codes, King Legacy codes, Anime Mania codes and Jujutsu Kaizen codes.
Latest update
We've run our regular check for new Last Pirate codes, but we haven't found any new codes since the last time we updated this page. We'll keep checking for new codes regularly, though.
Keep checking back on this page, then, because any time a new code appears, or an old one expires, we'll update this article accordingly.
---
New Last Pirate codes (December 2023)
FixBug – Stat reset
BigUpdate – 5LP
NewWorld – Stat reset
bleak – 50K money
Dream – Stat reset
CarinaCaxtez – 5 LP
PixelJoe – Stat reset
N4Animation – 30k Money
KongPoop – Stat reset
Bleak_fat – Stat reset
Event – 5LP
Chxmei – 10,000 Money
SEAFOUR – 1 LP
Stranger – Stat reset
Ruriair – 20k Money
OPZTV – 5 LP
Checkmate – Stat reset
Snappy – 25,000 Cash
Juan – 5 LP
Odyssey – 20K Money
111KFAV – Stat reset
100KFAV – Stat reset
UPDATE2 – Stat reset
5Chiba – 20k Money
TECHO – 5 LP
Code – $25,000
Greed – 10 LP
Update – 5 LP
---
How to redeem Last Pirate codes

It can be difficult to redeem codes in Last Pirate if you don't know where to look.
One the game has loaded, look at the bottom-left corner of the screen.
There you'll see a button that says Code. Choose that and a text box will appear.
Enter your code there and hit Redeem to claim your code.
---
What are Last Pirate codes?
Last Pirate codes help unlock useful items in the Roblox spin-off experience Last Pirate, such as free money, LP or stat resets.
Players can redeem the codes listed above to get extra items for their character on top of the ones they get for playing through the game normally.
However, as with most other Roblox games with codes in them, these codes don't last forever, so it's best to claim them quickly. Check back regularly to see when more have been added.
---
Where to find more Last Pirate codes
According to developer Last EXE, more Last Pirate codes can be found by joining the game's Discord server.
Ultimately, though, the best way to make sure you get Last Pirate codes is to let us do the work for you and check back on this page every day.
More Roblox guides:
Roblox codes | Project Slayers codes | Shindo Life codes | Blox Fruits codes | King Legacy codes | Anime Mania codes | YBA codes | All Star Tower Defense codes | Pet Simulator X codes | Bee Swarm Simulator codes