How to change ship in Starfield
Struggling to change ship in Starfield? Check out this handy guide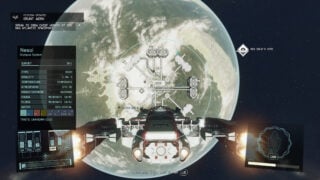 Wondering how to change ship in Starfield?
Changing ships in Starfield will become a regular occurrence once you start taking to the stars and exploring the galaxy. Starfield gives you the option to buy new ships, or take them from other space travelers, but once you've collected a veritable garage of ships, how do you change ships in Starfield?
Well in this guide we'll show you how to change ships in Starfield, as well as some of the best places to get new ships.
---
Starfield New Game Plus | Starfield Contraband | Crimson Fleet quests | Ryujin Industries quests | Freestar Collective quests | Starfield fast XP gain | Starfield boost pack | Starfield console commands
---
---
How to change ship in Starfield

In order to change ship in Starfield, you need to go to a ship technician. You can find these ship technicians at every spaceport in settlements across Starfield. They're usually standing next to where your ship will land, or they'll be in a small building named "ship services. To change your ship in Starfield, simply speak to them, and select:
I'd like to view and modify my ships

Doing this will then bring you to a screen that shows all of the ships you currently own. Then, once you've decided what ship you want to use going forward, simply set it as your home ship using the button prompt. It will then spawn in behind you, and that's how you change your ship in Starfield.
---
How to get new ships in Starfield

There are a few different ways to get new ships in Starfield. The easiest way is by purchasing a new ship, although these are often extremely expensive, especially in the early game.
Another way to get new ships is to take them off of pirates, which you can do by attacking an enemy ship, then boarding it and taking control of it. Depending on the ship, you may need advanced piloting skill in order to take a ship over.
Related Products
Other Products
Some external links on this page are affiliate links, if you click on our affiliate links and make a purchase we might receive a commission.