Hogwarts Legacy Avada Kedavra: How to get Avada Kedavra
Everything you need to know about Avada Kedavra in Hogwarts Legacy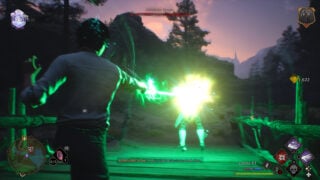 Wondering how to get Avada Kedavra in Hogwarts Legacy? Find out how to get The Killing Curse, Avada Kedavra in Hogwarts Legacy.
Known as The Killing Curse, Avada Kedavra is the most powerful of the Unforgivable Curses. The three spells, Avada Kedavra, Imperius, and Cruciatus all feature in Hogwarts Legacy.
In Harry Potter lore, the Avada Kedavra is accompanied by a blinding flash or jet of green light, and can only be countered by sacrificial protection, which used the power of love. But that's not going to do you much luck in Hogwarts Legacy.
In the Harry Potter books, "the use of any one of them on a fellow human being is enough to earn a life sentence in Azkaban," but in Hogwarts Legacy, you'll get the chance to learn Avada Kedavra and use it against enemies out in the world.
But how do you learn Avada Kedavra in Hogwarts Legacy? Keep reading to find out.
Hogwarts Legacy guides:
Hogwarts Legacy Merlin Trials | Hogwarts Legacy Statues | Hogwarts Legacy Keys | Daedalian Key locations | Elder Wand location | Hogwarts Legacy killing curse | Hogwarts Legacy pages
---
Hogwarts Legacy Avada Kedavra: How to get Avada Kedavra
In order to unlock Avada Kedavra in Hogwarts Legacy, you must first complete a series of quests in Sebastian's quest line.
Important note: Although some of the side quests that are a part of this questline are unmissable, you need to make sure that you complete "In The Shadow Of The Relic," in order to unlock Avada Kedavra,
In fact, it requires the player to reach level 28 to complete, which is a few levels higher than that of the final quest, meaning most likely players will likely attempt this quest after they have completed the end of the main story.
Once you complete the quest, which sees you reach a cave filled with Inferi, you'll have to complete a short battle against a character we won't name here, after which you'll be given the option to learn Avada Kedavra.
As there's no morality system in Hogwarts Legacy, you aren't punished in any way for using it or any of the other unforgivable curses.
You can even use Avada Kedavra while on missions with teachers and in the presence of other members of staff, however, you're never reprimanded for doing this.
Enemies are unable to use any of the Unforgivable Curses, including Avada Kedavra.
---
Hogwarts Legacy Avada Kedavra: What if you don't learn it Avada Kedavra?
If you decide against learning Avada Kedavra from Sebastian, that's not the last chance you'll get to learn or use the spell. Once you return to the castle, you can visit Sebastian in the Undercroft in the Defence Against the Dark Arts tower, and ask to learn about it.
This is the same case with the rest of the Unforgivable Curses.
If you decide to turn Sebastian in before you learn the curses, you will lose your ability to learn them.
---
Hogwarts Legacy Avada Kedavra: Is Avada Kedavra an instant kill?
Yes. In Hogwarts Legacy, as in the films and the books, Avada Kedavra is an instant kill against almost all enemies.
We're currently unsure if this includes the final boss, as the level required to complete the Killing Curse quest is far higher than that of the final mission, meaning we didn't have access to the curse when we started said mission.
We have also found one side-quest boss that isn't instantly killed by Avada Kedavra, which we assume is because he has to survive for the final cutscene of the quest, however, using Avada Kedavra does take the boss' health bar down to zero.
---
Hogwarts Legacy Avada Kedavra: Other Unforgivable Curses
Hogwarts Legacy also features the other two Unforgivable Curses, Imperius and Cruciatus.
Cruciatus is an extremely powerful spell, torturing the victim and making them take damage over the course of a battle. Imperio is an extremely useful spell, as it allows players to take enemies under their control.
We also have guides on how to acquire the Crucio curse and Imperio curse.
You're given the option of learning these spells during the quest line with Sebastian which also leads you to Avada Kedavra. Like Avada Kedavra, Crucio and Imperio aren't mandatory spells, and can be learned at any time after the missions have been completed in the Undercroft.
---
Hogwarts Legacy Avada Kedavra: Is there a punishment?
Strangely, there is no punishment in Hogwarts Legacy for using Avada Kedavra in Hogwarts Legacy, even in front of teachers.
For some reason, despite the lore of the Wizarding World stating that using these curses can split one's soul and that in order to use it properly you'd have to be an incredibly powerful wizard, your 5th-year student has no issue. There is no karma system in the game.
Related Products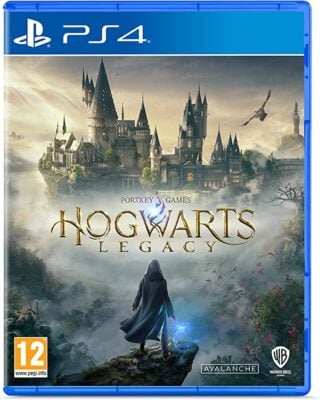 Hogwarts Legacy (PS4)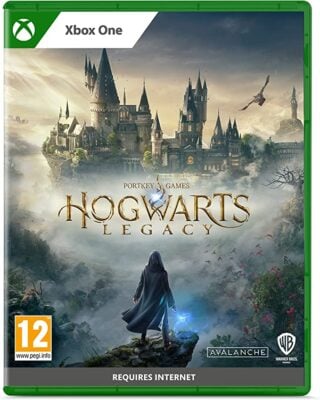 Hogwarts Legacy (Xbox One)

$119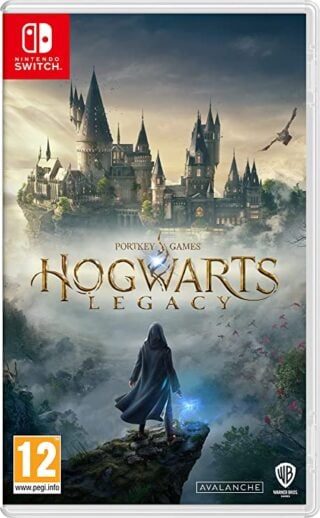 Hogwarts Legacy (Nintendo Switch)

$73.40
Other Products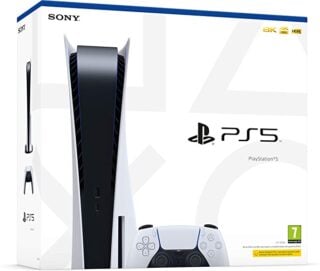 PlayStation 5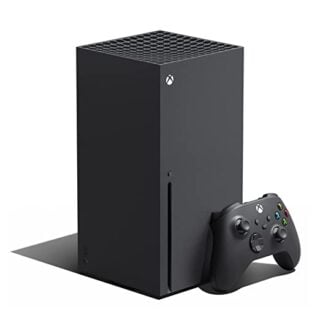 Xbox Series X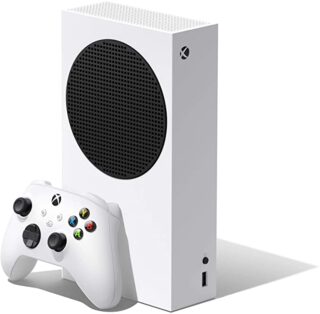 Xbox Series S
Some external links on this page are affiliate links, if you click on our affiliate links and make a purchase we might receive a commission.