GTA 6 release date: GTA 6 trailer, everything we know so far
All the latest news on GTA 6, including all news about GTA 6 release date and the first GTA 6 trailer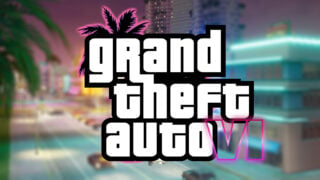 When is the GTA 6 release date?
It's been over 10 years since the release of GTA 5, leaving players desperate to know when the GTA 6 release date will be. Rockstar is known for keeping things incredibly close to the chest, but it's not had that luxury so far with GTA 6.
While there's still plenty of mystery around the game, a huge GTA6 leak last year gave us the biggest look so far behind the curtain of GTA 6.
But when is the GTA 6 release date? When are we going to see a GTA 6 trailer? Find out below.
---
When is the GTA 6 release date?

The GTA 6 release date is likely between April 1, 2024 and March 31, 2025.
During an earnings call in 2023, Rockstar's owner Take Two forecasted a sharp jump in sales during its next fiscal year beginning in April 2024, driven by the release of "several groundbreaking titles", leading to speculation that GTA 6 could be released during this period.
"Looking at fiscal 2025, it's a highly anticipated year for our company," said Take-Two CEO Strauss Zelnick. "For the last several years, we have been preparing our business to release an incredibly robust pipeline of projects that we believe will take our company to even greater levels of success.
"In fiscal 2025, we expect to enter this new era by launching several groundbreaking titles that we believe will set new standards in our industry and enable us to achieve over $8 billion in net bookings and over $1 billion in adjusted unrestricted operating cashflow.
"We expect to sustain this momentum by delivering even higher levels of operating results in fiscal 2026 and beyond."
This has led many to believe that the GTA 6 release date will fall in this financial year, as there are no other games in Take Two's catalogue that are likely to make that kind of impact.
"We're not talking about specific titles," he said. "We believe it's highly achievable. As you know, it's exceedingly rare that we talk about out years. And when we do, it's because we have a high degree of confidence.
"It's a reflection of a pipeline we've been investing in for years. We're beginning to see that come to fruition in fiscal 24, and then in fiscal 25, we expect to see some great successes."
---
GTA 6 Trailer

The first Grand Theft Auto 6 trailer will premiere next month, Rockstar Games has confirmed.
"Next month marks the 25th anniversary of Rockstar Games," co-founder Sam Houser said in a statement. "Thanks to the incredible support of our players worldwide, we have had the opportunity to create games we are truly passionate about.
"Without you, none of this would be possible, and we are so grateful to all of you for sharing this journey with us.
"In 1998, Rockstar Games was founded on the idea that video games could come to be as essential to culture as any other form of entertainment, and we hope that we have created games you love in our efforts to be part of that evolution.
"We are very excited to let you know that in early December, we will release the first trailer for the next Grand Theft Auto. We look forward to many more years of sharing these experiences with all of you."
---
GTA 6 leaks: What do we know?

In one of the games industry's most high-profile data leaks, more than an hour of GTA 6 development footage was published online last September, giving players their first look at the sequel to one of the best-selling games ever.
The leak confirmed previous reporting that the game will take place in the fictional Miami, Vice City.  Bloomberg reported in 2022 that the game began development sometime in 2014.
"Rockstar's next game, Grand Theft Auto VI, will include a playable female protagonist," Bloomberg adds, citing sources familiar with the game.
"The woman, who is Latina, will be one of a pair of leading characters in a story influenced by the bank robbers Bonnie and Clyde, the people said. Developers are also being cautious not to "punch down" by making jokes about marginalized groups, the people said, in contrast to previous games."
Footage of a character walking through a "Vice City Metro" train has also been posted, adding to the evidence that the game will take place in the Miami-inspired location.
Related Products
Other Products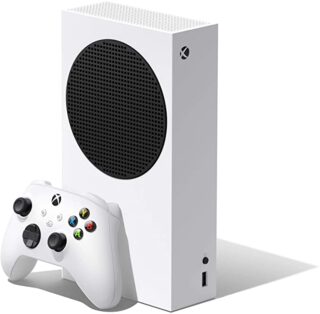 Xbox Series S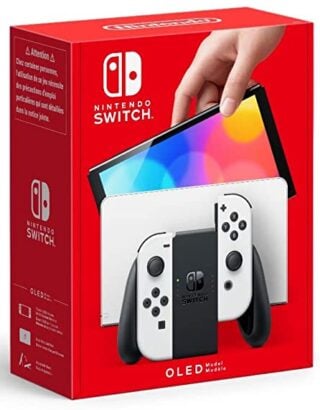 Nintendo Switch OLED
Some external links on this page are affiliate links, if you click on our affiliate links and make a purchase we might receive a commission.