Fire Force Online codes November 2023 (Steeled + Augment update): Free rerolls and skill tree resets
Find all the new and expired Fire Force Online codes here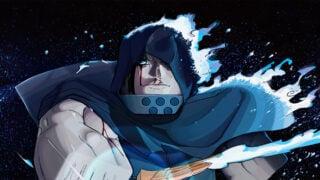 Fire Force Online codes can be used in the Roblox experience to get free rerolls, skill tree resets and more.
Fire Force Online is an unofficial Roblox experience based on the Fire Force manga and anime.
The game also has bonus codes which can be redeemed for extra items. These codes don't last forever, though, so it's worth coming back here to check which Fire Force Online codes are active, and which have expired.
If you found this article useful, be sure to check out our other Roblox codes guides including those for Shindo Life codes, Blox Fruits codes, King Legacy codes, Anime Mania codes and Jujutsu Kaizen codes.
Latest update
We've added one new Fire Force Online code (which you can find at the top of the list). We'll keep checking for new codes regularly.
Keep checking back on this page, then, because any time a new code appears, or an old one expires, we'll update this article accordingly.
---
New Fire Force Online codes (November 2023)
WEEK9 – Reroll Tokens
WEEK8 – Reroll Tokens
WEEK7 – Reroll Tokens
WEEK6 – Reroll Tokens
WEEK5 – Reroll Tokens
INFERNALFIXES – Reroll Token x30
WEEK4 – Reroll Token x10
WEEK3 – Reroll Token x10
WEEK2 – Skill Tree Reset x1
WEEK1 – Ability Reroll x1
---
Expired Fire Force Online codes
These codes no longer work, but we list them here in case you see them elsewhere and want to know if they're still working:
10KLIKES
11MVISITS
15KLIKES
20KLIKES
25KLIKES
3MILLIONVISITS
30KLIKES
40KLIKES
45KLIKES
5MILLIONVISITS
ADOLLAISREAL
AdollaSoon
ASHUPDATE
Colors4You
FFOISBACK
GIFT4YOU
Hotfixes
MOBILEISHERE
NILEANDKIZA
OOPSIEDAISY
PLAYRANKED
ProgressionFixes
SNICKERDOODLE
Sorry4Bugs
SUB2IKKAZUN
---
How to redeem Fire Force Online codes
It can be tricky to redeem codes in Fire Force Online if you don't know where to look.
Once you've started the game, press the M key to bring up a menu with five different options.
Choose the Options icon on the far left to bring up a menu which includes a text box right at the bottom of the screen.
Enter your code there and hit Go to claim your code.
---
What are Fire Force Online codes?
Fire Force Online codes help unlock useful items in the Roblox spin-off game Fire Force Online, such as free rerolls and skill tree resets.
Players can redeem the codes listed above to get extra items for their character on top of the ones they get for playing through the game normally.
However, as with most other Roblox games with codes in them, these codes don't last forever, so it's best to claim them quickly. Check back regularly to see when more have been added.
---
Where to find more Fire Force Online codes
According to the game's developer, more Fire Force Online codes can be found by joining the game's Discord server.
Ultimately, though, the best way to make sure you get Fire Force Online codes is to let us do the work for you and check back on this page every day.
More Roblox guides:
Roblox codes | Project Slayers codes | Shindo Life codes | Blox Fruits codes | King Legacy codes | Anime Mania codes | YBA codes | All Star Tower Defense codes | Pet Simulator X codes | Bee Swarm Simulator codes