Fire Emblem Engage Spirit of Somniel guide
What does The Spirit of The Somniel do? We have all the answers.
Fire Emblem Engage is here, and doesn't just bring with it a deep tactical RPG, but also has a huge hub area, The Somniel, to explore.
One of the stranger inhabitants of The Somniel is the Spirit of Somniel, a small creature that lives under the home base.
But what is The Spirit of Somniel? Where can you find the Spirit of Somniel and what does the Spirit of Somniel do? We have all the answers in this guide.
More Fire Emblem Engage Guides:
Dining Guide | Spirit of Somniel |How to rewatch cutscenes | amiibo unlocks | Somniel guide | Steel location | Iron location | Gift guide
---
What is the Spirit of Somniel?

The Spirit of the Somniel is a creature that you can find in The Somniel. Once you find it, a short cutscene will play giving some of its backstory, although not much is known about it.
After you do this, you'll be able to revisit the creature, it serves as a virtual pet every time you go back to The Somniel.
---
Where is the Spirit of Somniel?


The Spirit of Somniel can be found in a cave that runs under the bottom area of The Somniel. The easiest way to get there is to warp to the Orchard and walk towards the map icon that looks like a cat.
Once in the cave, The Spirit of Somniel is sitting on a plinth in the middle.
---
What does the Spirit of Somniel do?

Apart from looking adorable, the Spirit of Somniel, who you'll get to name when you meet it, doesn't do much. You can dress it up in some costume pieces, and it'll appear during certain activities in The Somniel.
If you play with, feed, and visit it often, it can drop certain resources, although a full list of possible drops isn't currently available.
Related Products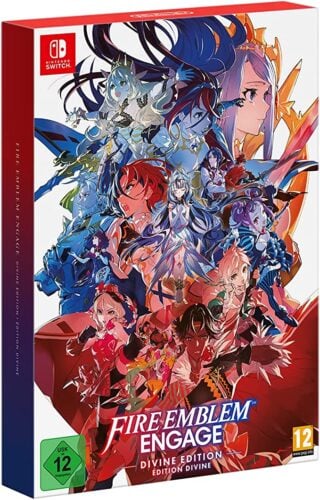 Fire Emblem Engage: Divine Edition
Other Products
Some external links on this page are affiliate links, if you click on our affiliate links and make a purchase we might receive a commission.