Ditto location: Where to catch Ditto Pokemon Scarlet and Violet
Where to find Ditto in Pokemon Scarlet and Violet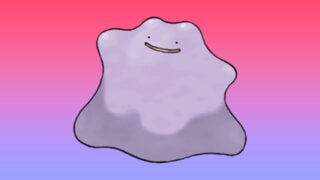 Pokemon Scarlet and Violet have finally been released worldwide, bringing with them a huge amount of new Pokemon, and some familiar faces, along with them.
With a world as large as the Paldea region, it might be difficult to find some of your old favorites, but don't worry, that's where we come in.
We have guides telling you where to find some of the most popular, and rarest Pokemon around, such as Bagon, Pikachu, Eevee, Garchomp, Axew, and Lucario.
Read on to find out Ditto location in Pokemon Scarlet and Violet.
Pokemon Scarlet and Violet Guides:
Pokemon Scarlet and Violet walkthrough, tips, and Pokemon locations | Roaring Moon location | Iron Valiant location | Shiny sandwich recipes | Pokemon Scarlet and Violet Legendaries | How to find Shiny Pokemon in Scarlet and Violet
---
Ditto location: Where to catch Ditto Pokemon Scarlet and Violet
Ditto can be found in the following locations:
West Province (Area Two)
West Province (Area Three)
Tera Raids
Mass outbreaks
Ditto is found between levels 28 and 31 and appears in both games.
Interestingly, Ditto doesn't actually appear in the overworld. Instead, you'll have to battle other random Pokemon in the area, and if you're lucky, one of them will turn into a Ditto when the battle begins. If you defeat all of the Pokemon and none of them are Ditto, fly to another town, fly back and the Pokemon should have respawned.
Related Products
Other Products
Some external links on this page are affiliate links, if you click on our affiliate links and make a purchase we might receive a commission.