Disney Speedstorm characters: Every current and upcoming racer listed
The full list of Disney Speedstorm characters and how to get them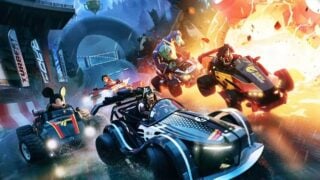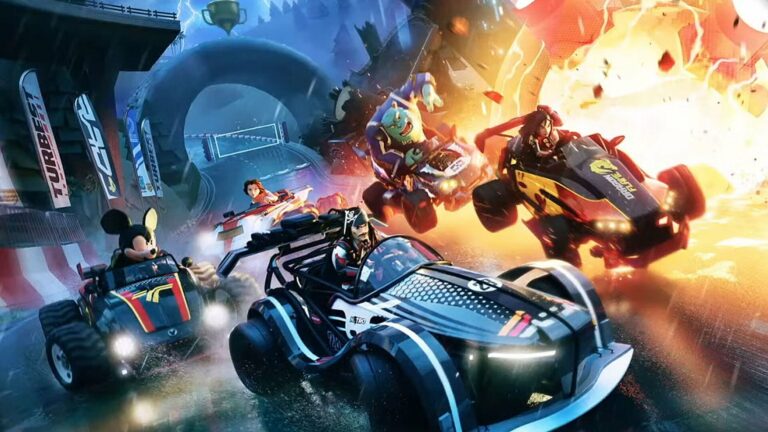 Disney Speedstorm's characters are one of the most entertaining things about the game, and with promises of more to come it's going to be exciting to see who appears next.
There are already 18 characters in the game at launch, so it can be difficult to remember who's already in there and who's on the way.
In this article, we'll help you keep track of all the Disney Speedstorm characters – including any new ones when they're officially announced.
We'll also explain how the four racing classes work, and which racers can be found in each class.
Latest update
We've added Season 2's racers and provided information on Season 3.
---
Disney Speedstorm characters – Full list of racers
Here's a full list of all the characters currently available in Disney Speedstorm.
Some of them – most notably Mickey, Donald and Goofy – can be unlocked by playing through the game's Starter Circuit.
These reward you with a variety of goodies including shards, which unlock each character.
For the others, you need to either buy a Founder's Pack (which unlocks certain characters and lets you choose one more) or keep playing through the game until you earn enough shards to unlock each character.
Shards can be unlocked through a variety of ways, from playing through races in Season Tour, to taking on the Limited Events.
They can also be bought in the Shop, either directly or via random loot boxes.
The full list of characters currently available in the game is as follows:
Beauty and the Beast
Hercules
The Jungle Book
Mickey Mouse & Friends
Donald Duck
Goofy
Mickey Mouse
Steamboat Mickey
Steamboat Pete
Monsters, Inc
Celia Mae
Mike Wazowski
Randall
Sulley
Mulan
Pirates of the Caribbean
Elizabeth Swann
Jack Sparrow
Toy Story
Bo Peep
Buzz Lightyear
Jessie
Woody
Walt Disney World
---
Disney Speedstorm characters – Leaked and upcoming racers
There have been no major leaks for Disney Speedstorm yet, meaning it's not yet clear exactly who's being planned for the game.
We do know, however, that Season 3, which begins in August, will include five more characters, one of whom appears to be Stitch.
We'll add more information on upcoming characters as they're either leaked or announced.
---
Disney Speedstorm characters – Racer Classes explained
There are four different racer 'classes' in Disney Speedstorm, each with their own strengths and weaknesses.
The game doesn't do a great job of explaining how these work, and expects you to understand what each class means.
Not everyone will understand the difference between a Trickster and a Defender, though, so here's a guide to what each class specialises in, and which characters belong to each class.
---
Speedster
Naturally, a Speedster's stats focus more on their top speed, meaning they're the most likely to be able to outpace opponents over a straight piece of road.
If you dash into an opponent (by flicking the right stick to the side as you pass them), you'll get an automatic boost.
A Speedster can also increase their boost bar quicker by driving over boost pads – this will increase the bar more than if non-Speedsters drive over one.

The current Speedsters in Disney Speedstorm are:
Belle
Mickey Mouse
Mike Wazowski
Mowgli
Woody
---
Trickster
A Trickster's stats favour their boost, both in terms of how effective it is and how slowly the boost bar depletes when you start it. A good Trickster player will try to keep the bar going for as long as possible by topping it up with drift boosts, grinds, boost pads and drafts.
If you dash into an opponent with a Trickster, you'll apply confusion to them, reversing their controls briefly.
A Trickster can also increase their boost bar quicker by drift boosting.

The current Tricksters in Disney Speedstorm are:
Bo Peep
Figment
Meg
Mulan
Jack Sparrow
Randall
---
Brawler
A Brawler's stats tend to favour their handling, mainly because most brawlers are quite strong and can therefore control the steering wheel better.
If you dash into an opponent with a Brawler, you'll stun them, meaning it's essentially as good as hitting them with a weapon.
A Brawler can also increase their boost bar quicker by stunning rivals, meaning a good Brawler will make a habit of dashing sideways into opponents as often as they can.

The current Brawlers in Disney Speedstorm are:
Beast
Donald Duck
Hercules
Jessie
Steamboat Pete
Sulley
---
Defender
A Defender's stats favour their acceleration and combat, mainly because they need to make use of a lot of power-ups to race defensively.
If you dash into an opponent with a Defender, you'll instantly get a shield, protecting you from any power-ups they may be ready to reply with.
A Defender can increase their boost by racing in an opponent's slipstream. A good strategy for Defenders, then, is to follow closely behind an opponent until the boost meter is full then boost pass them, dashing into them as you pass so you can avoid being hit by a projectile as you speed off.

The current Defenders in Disney Speedstorm are:
Baloo
Buzz Lightyear
Celia Mae
Elizabeth Swann
Goofy
Shang
Steamboat Mickey