Disney Dreamlight Valley: Where to find rich soil
We explain how to get rich soil in Gameloft's Disney life sim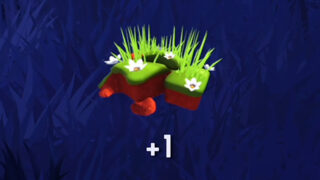 Rich soil is a difficult thing to find in Disney Dreamlight Valley if you don't know what you're looking for.
Rich soil was added to the October 19 update of the game, which also added Scar as a villager.
One of Scar's early story tasks involves making a Miracle Growth Elixir which includes 10 pieces of rich soil.
But how do you find rich soil in Dreamlight Valley? We'll tell you.
More Dreamlight Valley Guides: 
Disney Dreamlight Valley recipe list | Disney Dreamlight Valley money guide | Disney Dreamlight Valley rich soil | Extra Fizzy Root Beer recipe | Disney Dreamlight Valley level 10 character rewards
---
Disney Dreamlight Valley: How to find Rich Soil
Normal soil appears whenever you dig holes in grass, so you may have been digging holes all over the place, expecting rich soil to be a rarer variant of it (similar to the way gems work).
In reality, rich soil doesn't appear by digging, it appears by harvesting.
As you pluck ingredients out of the ground, on rare occasions you'll also pluck out a piece of rich soil, which will land on the ground to be collected.

As a rough guide, any time we harvest 200 pumpkins we get around 5-7 pieces of rich soil.
A quick way to get rich soil, then, is to buy and plant a lot of something that grows quickly, like wheat, then harvest it in large batches.
Related Products
Other Products
Some external links on this page are affiliate links, if you click on our affiliate links and make a purchase we might receive a commission.