Disney Dreamlight Valley – How to unlock Nala
How to complete the Eyes in the Dark quest and add Nala to your village
How do you unlock Nala in Disney Dreamlight Valley?
That's one of the questions players will be asking now that the April 2023 update for Disney Dreamlight Valley has been released.
The update adds a new Lion King realm and makes it possible to add Nala and Simba to your village.
Here's the steps needed to unlock Nala and get her to move to your Valley.
Disney Dreamlight Valley – How to unlock Nala (Eyes in the Dark walkthrough)
Unlocking Nala involves completing the quest called Eyes in the Dark.
The first step to do this involves heading to the castle, going up the stairs and unlocking the Lion King realm – it's located next to the entrance to the Frozen realm and costs 10,000 Dreamlight to unlock.
One you're in there you'll quickly find Nala, who'll tell you she's been separated from Simba and that there are hyenas around her.

This chat then starts the quest. In order to complete it and unlock Nala, follow these steps.
Find five Thorn Bush Seeds by using your shovel to dig up the five dried-out thorn bushes in your current area.
Once you get the seeds, head to the nearby ledge and you'll see five holes in the ground. Plant the seeds there and water them to make them grow instantly.
Nala will then ask you to find a way through the cave – this is located in the same area you're in and is easy to spot because it has pink jewels inside it. Go to the cave entrance and use your shovel to dig the big tree stumps out of the way.
Walk through the cave and get to the jungle at the other end. Nala will ask you to lower the log near the waterfall to make a bridge. If you can't do this, here's our solution.
Once the log has been lowered, walk across it and you'll find Simba. He'll follow you back to Nala and the two will be reunited.
Simba will then ask you to make food for Nala. Use your fishing rod to get three Slimy Bugs from the river (they're the red circles in the river), then head back through the cave to the first area and use your shovel to dig up six Colorful Bugs – these can be found in glowing mounds of dirt and you get two in each mound.
Return to Simba and he'll ask you to cross the log again and dig up a giant stump to reveal Red Bugs. These run around so just run after tham and keep hitting the action button until you collect all six.
You'll then have to cook three Bug Platters using the bugs you've collected. There's no need to go back to your own realm for this – there's a cooking area right next to Simba and Nala.
Give Nala the Bug Platters and she'll eat them. She'll then tell you there are hundreds of hyenas surrounding them, so you offer to ask Scrooge McDuck for a solution. Use the nearby portal to travel back to your own realm and visit Scrooge's shop.
Talk to Scrooge and he'll give you a broken sound system. Take it to a crafting station and repair it – you'll need 10 Softwood, 5 Hardwood and 2 Iron Ingots.
Once the Sound System is repaired, head back to the Lion King realm, give it to Nala and she and Simba will roar into it, scaring away the hyenas.
Nala will offer to come to your village, but first you'll have to heard back to it and place Pride Rock somewhere. Go to where you want to put it, bring up your Furniture menu and place it wherever you like (you may need to make some space for it first).
Once it's been placed, head to the Scrooge McDuck sign next to it and pay Scrooge 15,000 coins to build it.
Pride Rock will be built and Nala will automatically join your village! Simba will require a second quest before he'll join you, so if you want him you'll need to head back to the Lion King realm and talk to him.
Related Products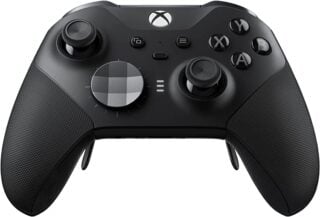 Xbox Elite Series 2 Wireless Controller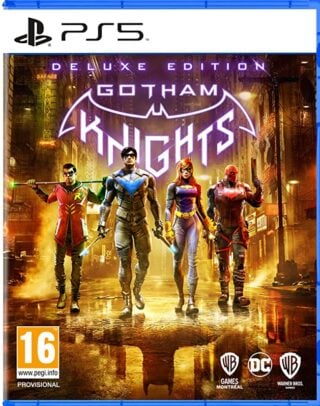 Gotham Knights - Deluxe Edition (PS5)
Other Products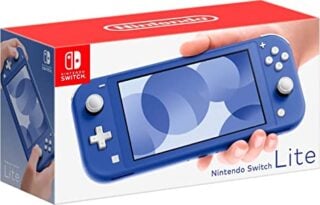 Nintendo Switch Lite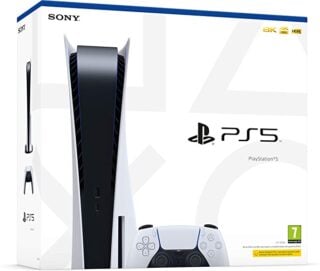 PlayStation 5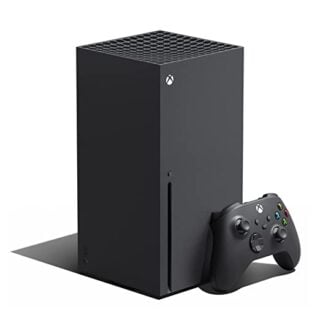 Xbox Series X
Some external links on this page are affiliate links, if you click on our affiliate links and make a purchase we might receive a commission.