Disney Dreamlight Valley: How to unlock level 10 character rewards
Are you unable to unlock a character's last friendship reward? We explain how to get it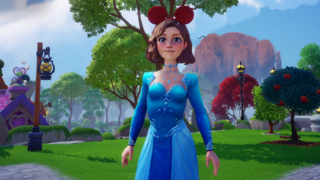 Disney Dreamlight Valley's level 10 character rewards are among the best items you can get in the game.
From Elsa's dress to Donald's sailor outfit, each character has an iconic gift to give you if you can max out your friendship with them.
However, you may have a problem unlocking the final reward, but there's a reason for this.
In this guide, we'll explain the unlocking process and reveal how to get the level 10 character reward in Disney Dreamlight Valley.
More Dreamlight Valley Guides: 
Disney Dreamlight Valley recipe list | Disney Dreamlight Valley money guide | Disney Dreamlight Valley rich soil | Extra Fizzy Root Beer recipe | Disney Dreamlight Valley level 10 character rewards
---
Disney Dreamlight Valley – Character reward guide
If you aren't familiar with character rewards, these are the extra gifts you unlock each time you level up your friendship with one of the characters in your village.
You can level up your friendship by doing a variety of things, including:
talking to them once a day
giving them a gift (especially their three favourite things)
asking them to accompany you
completing Friendship quests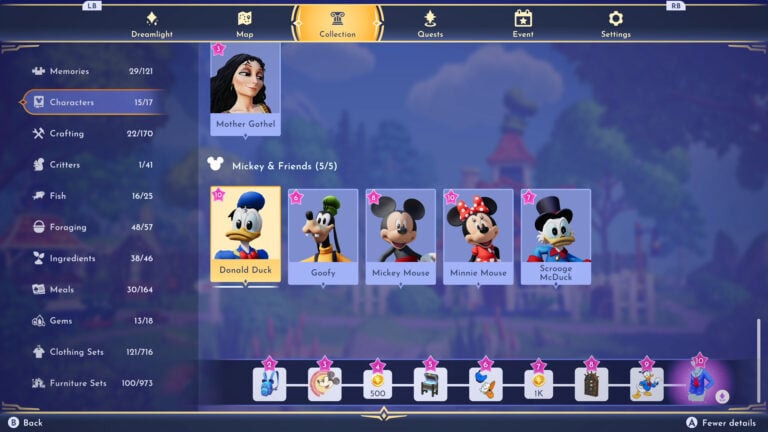 Each time you level up you'll gain a new unlockable: this could be a piece of clothing, a piece of furniture, some Star Coins or a motif that can be used to customise outfits.
You can see what each character's rewards are by pausing the game, going to the Collection menu, choosing Characters, finding the character you want and pressing A on Xbox (X on Playstation, B on Switch).
This shows you the bonuses you get for reaching levels 2-10.
---
Disney Dreamlight Valley – How to unlock the Level 10 character reward
Even if you understand how the character reward process works, you may still find that the last one doesn't unlock.
The rewards for level 2-9 should automatically appear in your collection, but when you reach level 10 nothing is triggered and you don't gain the item.
You haven't done anything wrong, and it isn't a bug in the game. This is actually part of the game's design, it just doesn't do a very good job of explaining it.
While the level 2-9 rewards are gained by simply reaching those friendship levels, the level 10 reward is only given to you when you complete that character's story arc.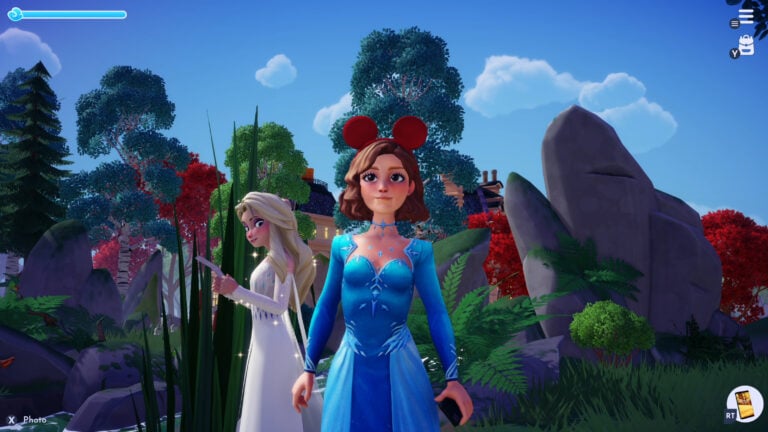 Each character has a series of Friendship Quests, and as you reach each friendship level the next chapter of these Friendship Quests is made available.
To unlock the final character reward, then, you have to not only reach level 10, but also complete all of that character's Friendship Quests (the last of which is only available once level 10 is reached).
Once you complete the final quest, the character will then gift you with the final reward and it will finally be in your inventory.
Related Products
Other Products
Some external links on this page are affiliate links, if you click on our affiliate links and make a purchase we might receive a commission.