Disney Dreamlight Valley – How to find Wild Spring Eggs, Egg-cellent Fruit and Spring V-EGG-etables
How to find the special Spring eggs and make Easter furniture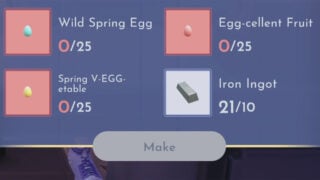 How do you find Wild Spring Eggs, Egg-cellent Fruit and Spring V-EGG-etables in Disney Dreamlight Valley?
That's the question many players will have after downloading the April 2023 update for the game.
The update adds a bunch of new furniture, which can only be built using the eggs, and also includes new Dreamlight village duties which require the eggs.
This guide will tell you where you can get hold of these eggs.
Disney Dreamlight Valley – How to find the Spring Eggs
Look at the Crafting section of your Collection and you'll see the following new items have been added as part of the April 2023 update:
V-EGG-etable Seed – requires 1x Egg-cellent Fruit, 1x Wild Spring Egg, 20x Dreamlight
Over Easy Chair – requires 5x Wild Spring Egg, 5x Egg-cellent Fruit
"Don't Put 'Em All in One Basket" Basket – requires 10x Wild Spring Egg, 10x Egg-cellent Fruit, 5x Spring V-EGG-etable, 20x Fiber
Spring Egg Bounty – requires 15x Wild Spring Egg, 15x Egg-cellent Fruit, 15x Spring V-EGG-etable, 50x Stone
Sunny Side Up Arch – requires 25x Wild Spring Egg, 25x Egg-cellent Fruit, 25x Spring V-EGG-etable, 10x Iron Ingot
Spring Stall – requires 10x Wild Spring Egg, 10x Egg-cellent Fruit, 10x Spring V-EGG-etable, 20x Hardwood
There are also three new Spring-themed desserts – Spring Chocolate, Spring Egg Bowl and Spring Mimosa Eggs – the recipes for which are currently unknown.

The problem is, all these new items (and possibly the new recipes too) require the use of three types of egg that are new to this update – Egg-cellent Fruit, Wild Spring Egg and Spring V-EGG-etable.
Here's how to find each type of egg:
Egg-cellent Fruit – These should be located around the Valley, especially in the Plaza. They're bushes similar to the ones raspberries grow on, but they have eggs growing on them instead.
Wild Spring Egg – These are just found lying on the ground, and can be spotted in every region.
Spring V-EGG-etable – You need to craft these ones. Each one requires one Egg-cellent Fruit, one Wild Spring Egg and 20 Dreamlight.
Related Products
Other Products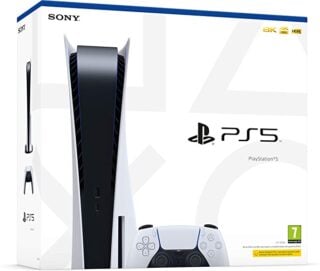 PlayStation 5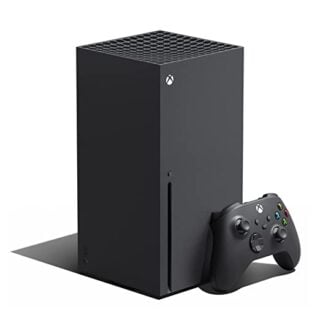 Xbox Series X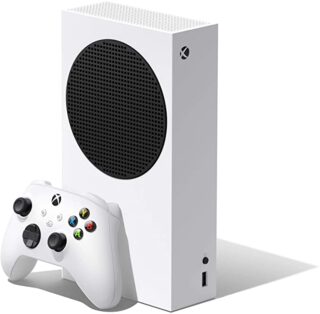 Xbox Series S
Some external links on this page are affiliate links, if you click on our affiliate links and make a purchase we might receive a commission.