Disney Dreamlight Valley Halloween candy buckets: What do they do?
Find out what to do with the Halloween candy buckets that have started appearing in your valley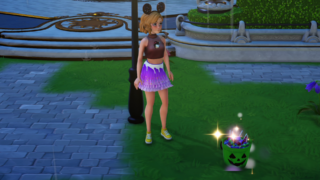 Disney Dreamlight Valley's Halloween candy buckets have been puzzling players.
The Halloween candy buckets started appearing in Disney Dreamlight Valley from October 24, but it's not exactly clear what their purpose is.
They're actually used to solve a few Halloween-specific tasks, so it's worth collecting as many as you can find.
In this guide, we'll explain what the Halloween candy buckets do and how to use them.
2023 update
The Halloween buckets have arrived again in 2023!
This event originally appeared in Disney Dreamlight Valley in October 2022, but it appears they have returned for this year. We've refreshed this guide to make sure it's still relevant for 2023.
More Dreamlight Valley Guides: 
Disney Dreamlight Valley recipe list | Disney Dreamlight Valley money guide | Disney Dreamlight Valley rich soil | Extra Fizzy Root Beer recipe | Disney Dreamlight Valley level 10 character rewards
---
Disney Dreamlight Valley: Halloween Candy Buckets explanation
If you haven't spotted them yet, the Halloween candy buckets can be found in the Plaza area in Disney Dreamlight Valley.
The Plaza is the main middle section where your house (if you didn't move it), the main wishing well and the castle are.
The buckets come in different colours, and if you pick one up it'll act like a chest, in that it'll toss something on the ground for you to collect.
The buckets toss out candy, which comes in a variety of different colours. You'll also get one, two or three candies – the number you get is random each time.
These candies are used for some of the special Halloween tasks which can be found in the Dreamlight tab in your pause menu.
Pause the game and go to the Dreamlight tab, then scroll down to the Village section.
Here you'll see a handful of Halloween tasks, but the important ones here are Sugar Rush and A 3-Course Halloween Meal.
Sugar Rush is a three-tier task that requires you to eat 15, then 30, then 45 pieces of candy. Meanwhile, A 3-Course Halloween Meal is a single task in which you have to eat three different colours of candy.
By collecting as much candy as you can, then, you should easily be able to finish these tasks and collect the rewards you get for doing so.

If you clear A 3-Course Halloween Meal, you'll get a Green Trick or Treater's Bounty (which is a green bucket of candy), while clearing Sugar Rush's three tiers unlocks three different Jack-o-Lanterns.
You won't get a notification for receiving these items: they're just automatically added to your furniture inventory, and aren't considered part of the Collection tally (so they don't appear there either).
Related Products
Other Products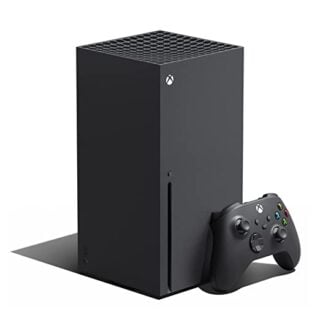 Xbox Series X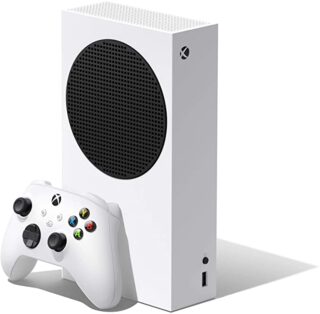 Xbox Series S
Some external links on this page are affiliate links, if you click on our affiliate links and make a purchase we might receive a commission.