Disney Dreamlight Valley 5-star meal recipes
Find out how to make every 5-star meal in Dreamlight Valley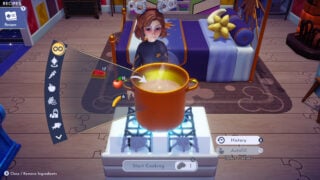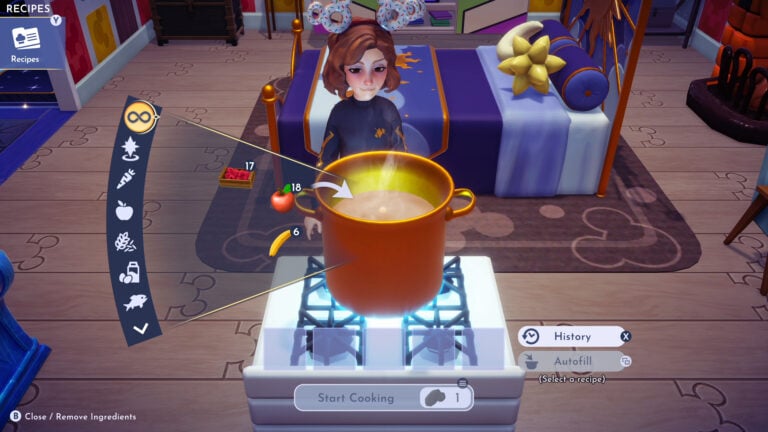 Disney Dreamlight Valley 5-star meal recipes are the key to making the most delicious (and most valuable meals in the game).
Although there are over 160 different recipes in Dreamlight Valley, not all meals are made equal.
Each meal has its own star rating from 1 star for basic snacks like crackers all the way up to 5 stars for the most elaborate dishes.
Here's our guide on the recipes that will help you make every 5-star meal in the game.
Disney Dreamlight Valley – 5-star meal recipe list
Here are all the 5-star meals in Disney Dreamlight Valley and their recipes, arranged by alhpabetical order.
Each of these meals requires five ingredients to make, which makes them the most complicated meals in the game.
Note: when a recipe includes any of the following ingredients, it means you can add any ingredient that falls into that category:
Vegetable
Fruit
Grain
Dairy/Oil
Fish
Seafood
Spice (including herbs)
Sweet
For example, if a recipe calls for 'fish, vegetable, vegetable', you could make that dish in a variety of ways, such as 'bass, carrot, cucumber' or 'cod, onion, onion'.
And if you want more than just the 5-star meals, you can find our full Disney Dreamlight Valley recipe list here.
---
Arendellian Pickled Herring – herring, lemon, onion, garlic, spice
Aurora's Cake – wheat, egg, sugarcane, milk, raspberry
Banana Split – banana, milk, sugarcane, slush ice, sweet
Birthday Cake – egg, butter, sugarcane, wheat, cocoa bean
Bouillabaisse – seafood, seafood, vegetable, shrimp, tomato
Fish Creole – fish, vegetable, tomato, rice, garlic
Greek Pizza – wheat, cheese, tomato, onion, spice
Gumbo – shrimp, tomato, onion, chili pepper, okra
Lancetfish Paella – lancetfish, tomato, rice, shrimp, seafood
Large Seafood Platter – lemon, seafood, seafood, seafood, seafood
Lobster Roll – lobster, wheat, lemon, butter, garlic
Mediterranean Salad – cucumber, tomato, onion, lettuce, spice
Mushu's Congee – rice, egg, mushroom, garlic, ginger
Pastry Cream and Fruits – fruit, fruit, fruit, sugarcane, milk
Potato Leek Soup – leek, potato, milk, onion, garlic
Ratatouille – tomato, onion, eggplant, zucchini, spice
Teriyaki Salmon – salmon, rice, ginger, soya, sugarcane
Tuna Burger – tuna, wheat, onion, lemon, vegetable
Vegetarian Pizza – vegetable, vegetable, wheat, cheese, tomato
Wedding Cake – vanilla, sugarcane, butter, wheat, egg
More Dreamlight Valley Guides: 
Disney Dreamlight Valley recipe list | Disney Dreamlight Valley money guide | Disney Dreamlight Valley rich soil | Extra Fizzy Root Beer recipe | Disney Dreamlight Valley level 10 character rewards