Charizard Tera Raid Guide: Counters, dates and more
These are the best Pokemon to counter the 7-star Charizard Tera raid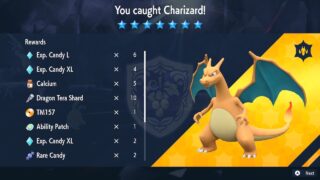 Charizard returns to Pokemon Scarlet and Violet this weekend, giving fans another chance to catch the powerful monster.
Charizard will appear in 7-star Tera Raid Battles at black crystals from Thursday, December 15, at 4:00 p.m. PST and then leave raids on Sunday, December 18, at 3:59 p.m. PST.
As we know from its previous appearance this month, the Charizard Tera raid is one of the toughest challenges in the game, so we're here to help with a list of the best counters you should make sure you have available on your side for the Charizard Tera Raid.
Pokemon Scarlet and Violet Guides:
Pokemon Scarlet and Violet walkthrough, tips, and Pokemon locations | Roaring Moon location | Iron Valiant location | Shiny sandwich recipes | Pokemon Scarlet and Violet Legendaries | How to find Shiny Pokemon in Scarlet and Violet
---
Charizard Tera Raid Guide: Best counter Pokemon

Azumarill
Water/ Fairy 
Moves:
Belly Drum
Play Rough
Aqua Jet
Liquidation
Azumarill has become an early favourite in the Pokemon Scarlet and Violet Tera Raids due to its incredible combination of Belly Drum and Play Rough. High-tier raids are being ended in the space of three turns by teams of Azumarill setting up the hard-hitting move. The key here is type weakness. Charizard's Tera type is Dragon for this raid. That means that Fairy-type moves will be super effective against it.
Charizard's move set won't be revealed until the event starts, but the hope is that it doesn't have any Steel-type moves, which would do significant damage to Azumarill, even when IV trained. We'll update this guide once the Charizard Tera Raid move set is revealed, but for now, Azumarill is one of our front-runners.
---

---
Grimmsnarl
Dark/ Fairy 
Moves:
Taunt
Light Screen
Foul Play
Draining Kiss
Grimmsnarl is a Pokemon that you're going to look to essentially take the brunt of the damage in the early part of the battle. Setting up Taunt to make the Charizard focus on it, this is when you should be Belly Drumming with Azumaril and using your other set-up moves with your team for an attack on the second move. Draining Kiss is a solid Fairy-type move if your team is tight with damage, but you should really be focussing on setting other moves up and staying alive.
---

---
Sylveon
Fairy 
Moves:
Moon Blast
Last Resort
Dazzling Gleam
Play Rough
A pure Fairy-type attacker, Sylveon should be protected at all costs so that it can hit Charizard over and over again for massive damage. Last Resort is a perfect move for the late-raid as it's turned into the strongest Fairy-type move in the game by Sylveon's ability, Pixilate.
---

---
Dachsbun
Fairy 
Moves:
Misty Terrain
Tera Blast
Draining Kiss
Play Rough
Use Dachsbun to weaken the Tera-type Dragon moves that Charizard will be throwing out and then focus on doing damage in a similar way to Sylveon. If you can find a fairy-tera type, even better. Dachsbun's ability, Well-Baked Body means that it doesn't take any damage from fire-type moves, potentially eliminating a huge part of Charizard's offense.
Related Products
Pokémon Scarlet and Violet Dual Pack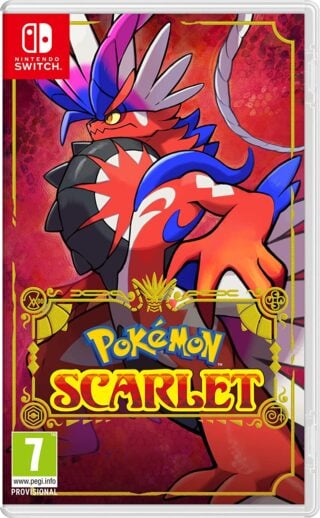 Pokémon Scarlet
Pokémon Violet
Other Products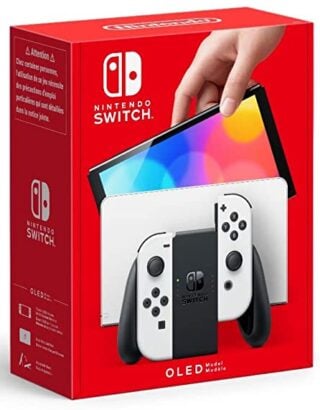 Nintendo Switch OLED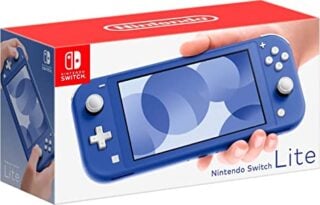 Nintendo Switch Lite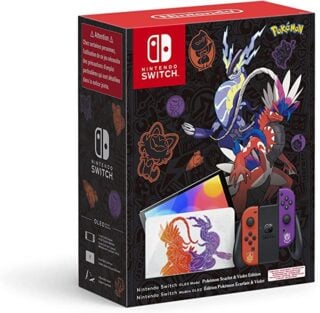 Nintendo Switch OLED - Pokemon Scarlet and Violet Limited Edition
Some external links on this page are affiliate links, if you click on our affiliate links and make a purchase we might receive a commission.