Bowser's Fury Slipskate Slope Cat Shines – Where to find Slipskate Slope Cat Shines
Where to find the main Slipskate Slope Cat Shines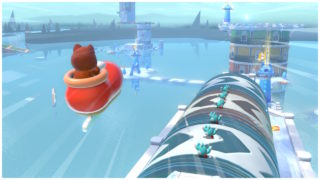 Slipskate Slope Cat Shines are the subject of this guide, in which we break down each Cat Shine and its location within this region of Bowser's Fury and Lake Lapcat.
Slipskate Slope Cat Shines
By the end of this guide, you'll know where to find Slipskate Slope Cat Shines, and for other regions you can click back to our Cat Shine locations guide for the other locations.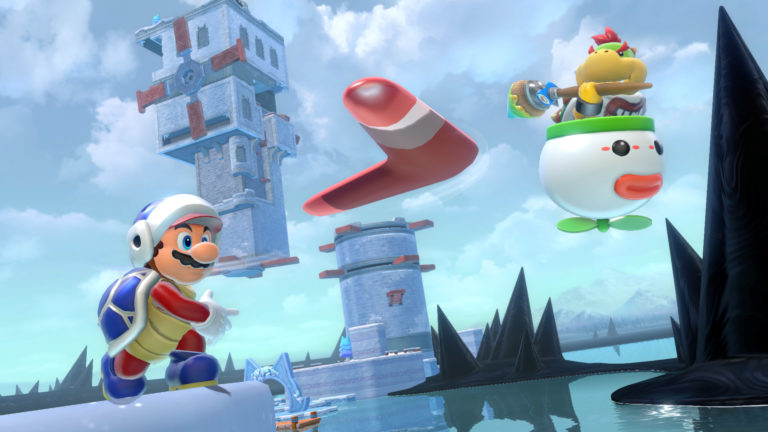 Make the Lighthouse Shine
Jump into the skate at the start of this stage and simply follow the straight path until you reach the end, where you'll find both the lighthouse and the Shine.
Blue Coin Bustle
This time you'll find a blue switch at the start of the stage. Hit that to make blue coins appear. Collect all the coins along the way to the end and the Shine will appear.
Key to the Cat Shine
The key is near the lighthouse, and the cage is back at the start of the stage. Because the whole stage is a big downward slope this can be a tricky trek back: when you get the key and turn back around, head to the right and you'll find a small league that goes right around the island. Use this as your starting point and the rest of the route back should be obvious.
Slipskate Slope Cat Shine Shards
These are much easier to find than usual, and you'll spot them all as you head along the normal path from the start of the stage to the lighthouse. The only one you might miss the first one, because it's at the top of the large stack of Goombas. Just jump into the ice skate and plough into them to kill them all and get the Shard. None of the five Shards should give you any real problems here, though.
Blast the Fury Blocks
If you go to the end of the stage as usual and keep running until you fall off the edge of the stage into the water, turn around and you'll find the Fury Blocks on the side of the wall. As usual, wait until Bowser appears (or use a Bowser amiibo to trigger him) and stand in front of the blocks until he breathes fire at you, breaking the blocks and revealing the Shine.
Related Products
Other Products
Some external links on this page are affiliate links, if you click on our affiliate links and make a purchase we might receive a commission.