Bowser's Fury Risky Whisker Island Cat Shines – Where to find Risky Whisker Island Cat Shines
Where to find the main Risky Whisker Island Cat Shines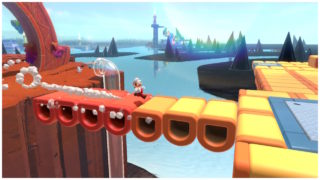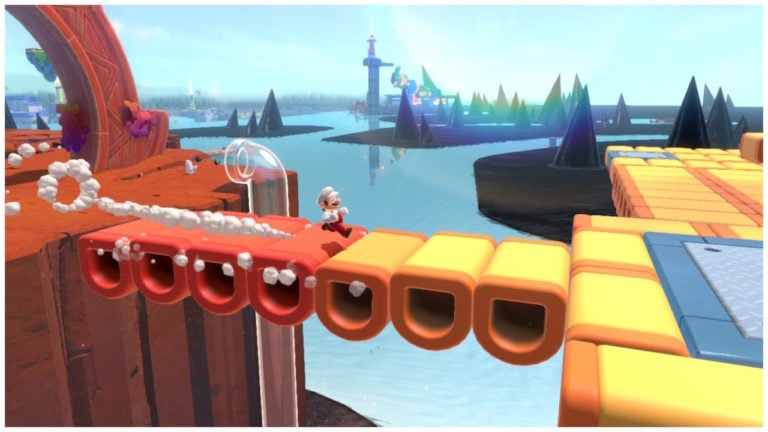 Risky Whisker Island Cat Shines are the subject of this guide, in which we break down each Cat Shine and its location within this region of Bowser's Fury and Lake Lapcat.
Risky Whisker Island Cat Shines
By the end of this guide, you'll know where to find Risky Whisker Island Cat Shines, and for other regions you can click back to our Cat Shine locations guide for the other locations.
Fury Shadow Hops to it
Start the stage and you'll see Shadow Luigi again. As ever, you'll need to hit him three times to defeat him and get the Shine. If it's too tricky, just wait until he stops to taunt you then get Bowser Jr to hit him instead.
Feasting on Fuzzies
Grab the sleeping Cat Piranha Plant at the start of the stage and use it to eat all of the Fuzzies (the spiky black enemies) on the top level of the island. Once they've all been eaten the Shine will appear.
Hurry! Hop Behind the Wall!
Ground-pound the purple switch at the start of the stage to make a series of platforms appear, with the Shine behind a brick wall. This is easier if you play as Tanooki Mario because you can float over large sections of the route, giving you more time at the end to kick one of the round bombs at the wall to knock it down and reach the Shine.
Risky Whisker Island Cat Shine Shards
You can find the Risky Whisker Island Cat Shine Shard locations here:
The first Shard can be seen from the entrance arch: it's over to the left. Run onto the yellow platforms and turn left: follow the path and you'll get to it.
Keep going and you'll see the second Shard to the right. It looks like it's floating in the sky but there are invisible platforms under it so you can jump over and grab it.
Shard three is just round the corner from the second one. You'll see a staircase made up of yellow platforms: the Shard is on the top.
From Shard three, turn right and you'll see the fourth Shard in front of you, with the fifth Shard behind it.
Easy – once you get the fourth Shard, the fifth one is right behind it.
Blast the Fury Blocks
The Fury Blocks are at the bottom level of this stage: deliberately fall down from the yellow platforms and you'll land on a dirt-covered ground area, where the Fury Blocks are sitting in the middle. As ever, wait for Bowser to appear or use a Bowser amiibo to make him appear instantly, and direct his fiery breath at the Fury Blocks to break them and get the Shine.
Related Products
Some external links on this page are affiliate links, if you click on our affiliate links and make a purchase we might receive a commission.