Bowser's Fury Cloud Cannons and Rabbit Chases Cat Shines
Where to find the Cloud Cannons and Rabbit Chases Cat Shines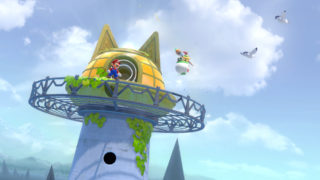 Cloud Cannons and Rabbit Chases Cat Shines are the subjects of this guide, in which we break down each Cat Shine and its location within this region of Bowser's Fury and Lake Lapcat.
Rabbit Chase Cat Shines
By the end of this guide, you'll know where to find Cloud Cannons and Rabbit Chases Cat Shines, and for other regions you can click back to our Cat Shine locations guide for the other locations.
Shoreside Rabbit Plays Tag
Just west of the Lakeside Giga Bell, there's a rabbit standing on a tiny island. Approach him with Plessie and he'll start to swim away. Catch and touch the rabbit to make him drop a Shine.
Ruins Rabbit Plays Tag
Once you clear a certain number of stages an island will appear north of Clawswipe Colosseum with a giant rabbit standing on it. Approach the rabbit while riding Plessie and it'll start to swim away. Chase it with Plessie and bump into it to get the Shine.
Lake Rabbit Plays Tag
Directly south of the entrance to Crisp Climb Castle you'll see a rabbit standing on an island in the middle of the water. Approach him with Plessie and he'll swim away: chase him (he'll go under the waterfall) and catch him to get the Shine.
Wasteland Rabbit Plays Tag
The fourth rabbit is on a small island just to the south-east of Mount Magmeow. As before, chase him with Plessie and touch him to make him drop the Shine.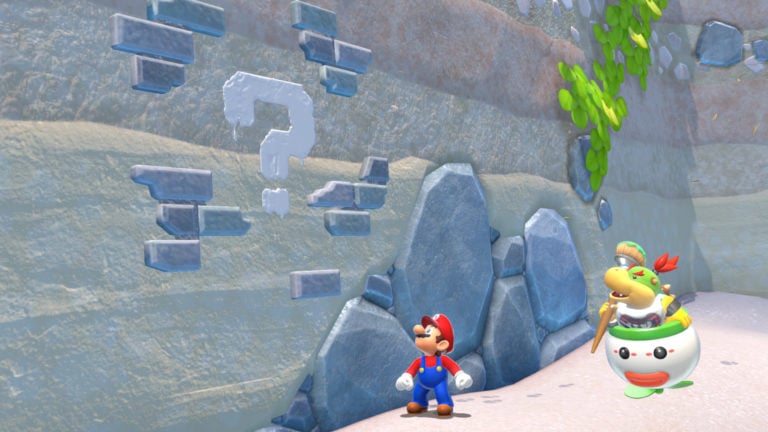 Cloud Cannons Cat Shines
Dash and Smash in the Clouds
Just to the right of the Ruins Giga Bell there's a small island with some multicoloured enemies and three large trees with bell-shaped tops. Climb to the top of the highest tree to make a cloud appear: this will fire you to a bonus stage. Collect the Invincibility Stars and defeat every enemy to make the Shine appear.
Bounce and Trounce in the Clouds
Near the bottom of the map, east of Fur Step Island, there's a small island with a bouncy platform on it. Jump on it high enough to reach the cloud, which will then blast you into the air. Kill all the enemies in this area to get the Shine (you can get Bowser Jr to beat up any high ones you miss).
Jump and Thump in the Clouds
This one's on the far left-hand side of the map, on a tiny island west of Mount Magmeow. Head there (you'll need to travel upwards on Plessie and take the long path round to get there) and you'll find an island with a load of boxes on it. Smash the boxes to reveal a red spring platform, which will bounce you up to a cloud in the sky. Jump into the cloud to reach another bonus stage where you have to kill all the enemies to get the Shine. Again, if you miss any of them, use Bowser Jr to get them.
Related Products
Other Products
Some external links on this page are affiliate links, if you click on our affiliate links and make a purchase we might receive a commission.